"…I started recording when I was 13, I was just doing demos because I was too young to know what kind of sound I wanted. I did a lot of demos. Years later, I went out to New York and met an A&R guy who really liked one of my demos. It just so happened that he knew Pharrell Williams. He played Pharrell the demo and he loved it. The thing that really got me though was, Pharrell listened to my demo while working with Justin Timberlake who is one of my favorite artists ever. In high school I always told people, one day I am going to sing a song with him and it happened. After hearing my demo, Justin told Pharrell he wanted to have me on one of his songs. Not long after that I got signed to Arista as a joint venture with Star Trak which is Pharrell and Chad Hugo, The Neptunes' label…"
"…Then I underwent my album, I did backup vocals with Bow Wow, Brian McKnight, Kanye West, Nelly, Omarion, Robin Thicke, Usher and of course Justin. I sang on "Rock Your Body" and "I'm Lovin' It" (the McDonald's campaign). I was with Star Trak for about four years. In my last year, Pharrell had this big idea to start a Latin Girl Group singing R&B and crossing over in Spanish Language. I thought it was a great idea but it just didn't work out. When my contract was up, I had the option of staying on with Star Trak but I chose to leave. And now I am here. I get to do whatever I want. I've got some songs lining up here and I'm doing me. I'm writing everything, producing myself as well…"
"…Getting signed by two great and well known producers like The Neptunes that I think are amazing felt really good. I can still call them up, I can say I need a beat. But right now, I don't think I am at that stage where I need that. Right now, I am just still trying to find out who I am as an artist on my own. Chad and I still talk a lot. Chad's my homie! I want to work with a label who gets my vision, who sees my talent and sees what I can bring to the world with my music. That's the ideal place for me, someone who sees what I am looking to do and gives me that release date for my album. I have been signed so I know how it works. I was signed and they thought they knew what they wanted to do with me but years went by and it didn't happen. Music changes quickly so does the business…"
Child Rebel Soldiers – Us Placers (Video) By Vashtie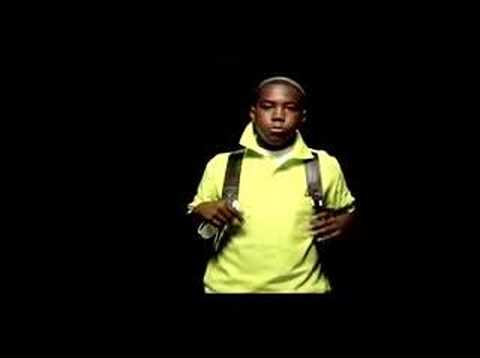 Please Note this is not a Official Video
Pharrell is in the XXL Magazine for #2 most hated collabo for Twista's "Give It Up"
Robin Thicke Show's Up on 2007′s top songs listed by Billboard.
Top R&B/Hiphop Song "Billboard 200 & Hot 100
1. Beyonce 11 charted titles
2. Robin Thicke 3 charted titles
3. Jay Z 12 charted titles
Eve's rwdmag.com Interview !
"…I honestly feel like this is the best album I have ever done. I got the chance to take a long break away from doing music and coming back into it excites me. If my album was a man, I'd marry it. It's perfect (laughs). I have Sean Paul and Sizzla on the album to mix in a little bit of reggae because I've been influenced by reggae since I was 11. Producer-wise I have Timbaland, Scott Storch and Swizz Beatz, who's my brother. The album also features T. I., Robin Thicke and Mary J. Blige…"
Talking About Robin Thicke !
"…I've actually known Robin for a long time. The track that he's on is called Fantasy. It's a very sexy track. The guy that did the track, Rich Skillz, is one of Robin's best friends. When we went in the studio, I told him I needed a male singer on the record. He suggested Robin and I was like, 'Hell yeah.' It's a very grown-up record…"
*rwdmag.com