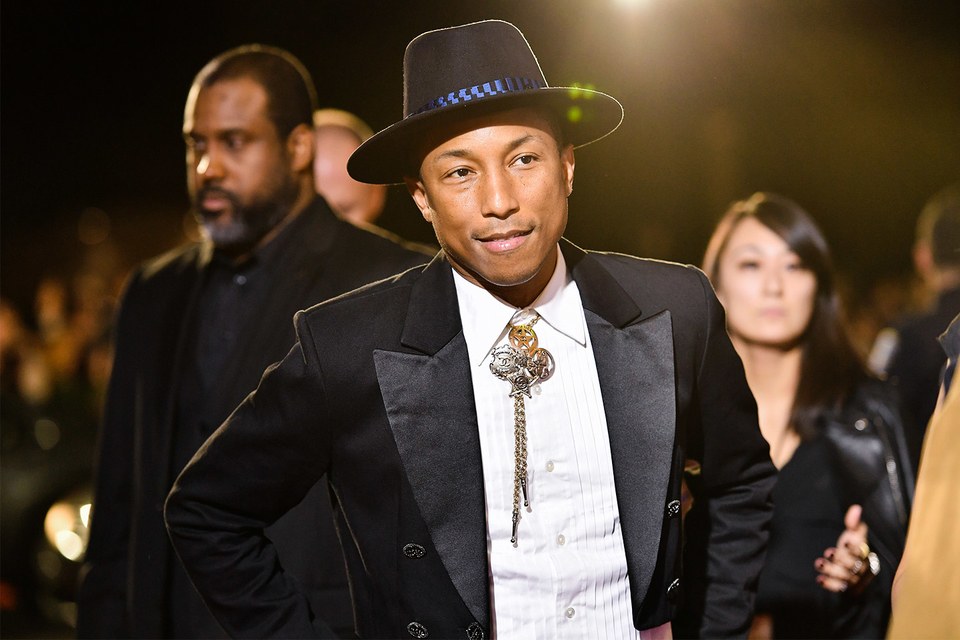 Pharrell Williams on Art and Life in Trump's America: "It Is Time to Galvanize"
Before his film Roxanne Roxanne storms Sundance, we caught up with the musician-slash-producer with the golden touch. Unlike some of his colleagues in the entertainment industry, Pharrell Williams did not boycott the 2016 Oscars ceremony over its lack of non-white nominees. But in the year since, he has deepened his efforts at bringing films featuring black actors to life—and to the big screen.
Williams began this campaign via his production company, i am OTHER, in 2015, with the stylish, 90s-obsessed teen-heist dramady Dope, which premiered at Sundance that year. This year, he has been a vocal production force—a non-silent partner, if you will—behind the major hit Hidden Figures. And this weekend, at the 2017 Sundance Film Festival, we will see the Acura-sponsored premiere of Roxanne Roxanne, a buzzy film about the 80s New York hip-hop scene and a female rapper who helped inspire the epic "Roxanne Wars," as well as a slew of answer records.