TheNeptunes.Org Interviews Sierra Swan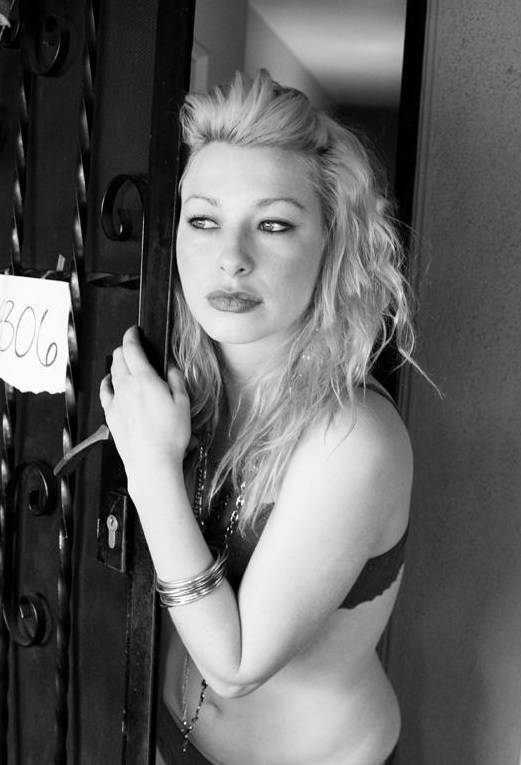 The wonderful miss Sierra Swan has taken time out to give TheNeptunes.Org an exclusive interview about herself, Chad Hugo and her upcoming album "Queen Of The Valley", So without any further ado we introduce Sierra Swan.
Aaron: Hey Sierra, How are you?
Sierra: very good thank you
A: For those who may be unfamiliar with you, give yourself a brief introduction
S: Well my name is Sierra Swan and I grew up in the San Fernando Valley in Los Angeles and I started my musical journey when I was 18, when I was in a band called "Dollshead" with Graham Edwards. I went solo a few years later and that is when I got signed to Atlantic and met producers such as Chad Hugo, Linda Perry, Howard Benson, Scott Cutler and Anne Previn. I did a record for Atlantic called "Queen of the Valley" which will be released under my label Swan World Records due to the fact that I was dropped but asked for my masters. Thank God they gave them to me. I did do a record on Interscope which was called "Ladyland" I guess you can say "Queen of the Valley" is my prequel to "Ladyland".
A: Your music has been described as "beautiful, erotic, mesmerizing and captivating", yet you have been quoted as saying that when you were younger you wanted to play basketball instead of music. What changed your mind and really got you interested in pursuing it as a career?
S: I guess I just grew up and realized that woman can't really do that particular occupation in the caliber that men do and so I was like "fuck that" pretty much, although it's not that much different in music I came to realize
A: What music were you listening to when creating this album (Queen of the valley)?
S: I pretty much based the vibe of the record on a vibe, which is just a fun interesting record. I have always listened to a lot of Prince, Oingo Boingo, and Depeche Mode. Things that may be a little dark but with very colorful overtones and textures. Oingo Boingo is my current obsession.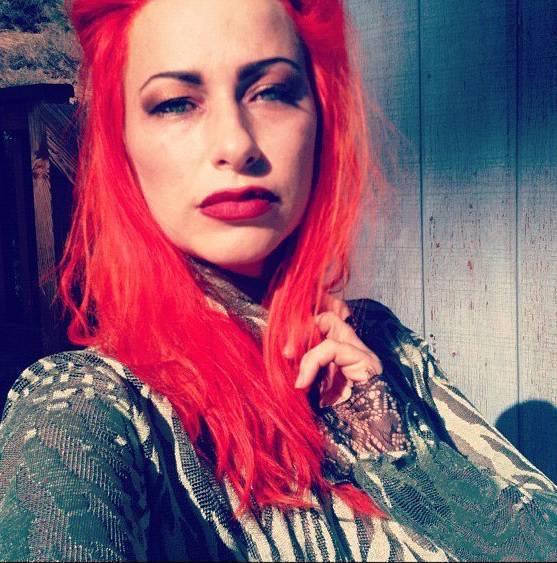 A: You're known for your natural ability to sculpt beautiful heartfelt songs. How does working with a producer differ from creating a song alone, by yourself?
S: A good producer never takes away your vibe they simply give it more edges where it needs more edges and smooths out things that may be unnecessarily sharp. You must trust your producer or you are in for a hell of an emotionally rough musical journey. If you are frustrated more than you think you should then move on and find someone you vibe with or do it on your own.
A: On "Queen Of The Valley" you have once again worked with some great musicians. Perhaps most intriguingly is your choice to work with Chad Hugo of "The Neptunes", who is famously known for his work in hiphop. What made you want to take a risk and work with him?
S: Well Chad Hugo is not a risk there is something about that guy that just knows what a certain artist needs to do or where they should go musically. There were of course a couple moments where we did not agree but that is not a bad thing. At the end of the day we were both happy with the outcome. Chad I think in the future is going to do a lot of other things that steps outside of hip hop. I love him…
A: The general public doesn't get to see a lot of Chad, perhaps you can clear some things up for us. what is he like as a person? and how was he to work with?
S: Chad has a family and loves being in the studio. He is just simply more comfortable with his machines. He is extremely child like and fun in the studio. He works on complete instinct and I felt like I could have hung out with him in high school and geeked out about music while eating lunch in the cafeteria. If I get that vibe from anyone we are going to be great friends.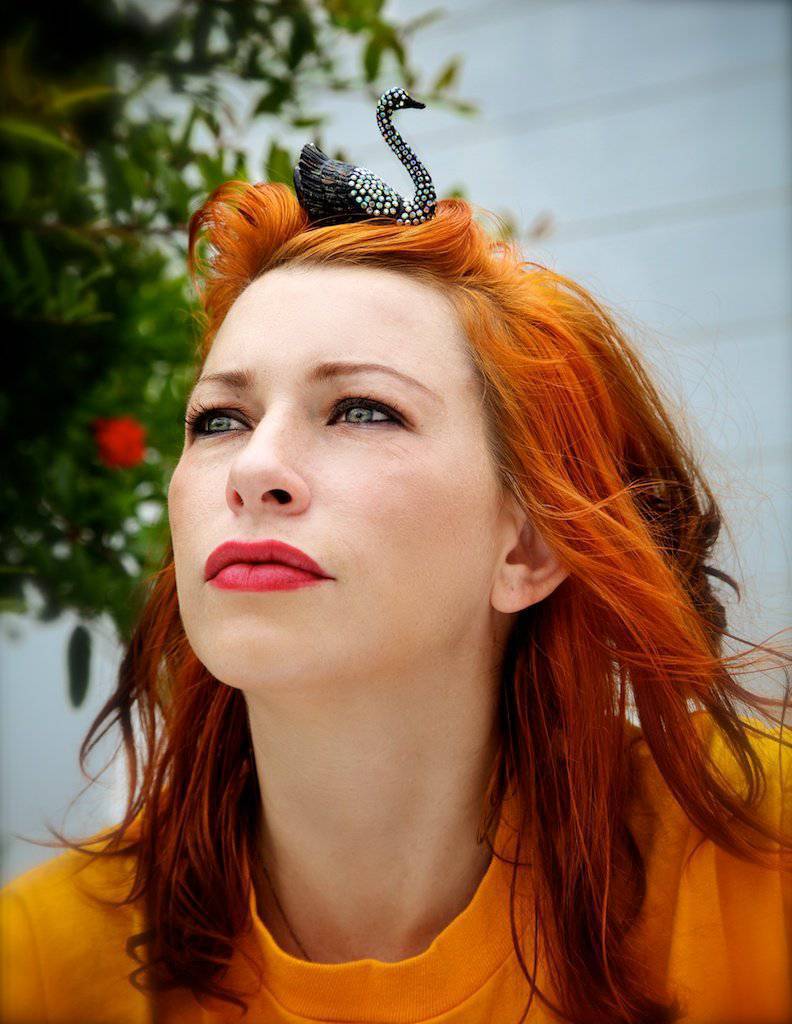 A: The Neptunes are recognized for pushing boundaries and taking artists in new directions. Did Chad push you or challenge you in any way?
S: Chad totally pushed me. He would like insinuate ideas that I may have not thought of or given a chance but he forced me to try a lot harder lyrically and all of the above.
A: How did he help develop your particular style into this album? and vice versa, how did you pursuade one of The Neptunes come up with some crazy rock-based music?
We both agreed to do something with great beats and a great melody. We tried to do like what Blondie would sound like now. Not sure if that's what we succeeded to do but sounds good to me.
A: It sounds good to me too. I think you guys made a great team and the music has a really distinct feel. It's different from anything either of you have done before. Will there be any future collaborations between the two of you?
S: Honestly I hope so, I have not spoken with him in awhile BUT life is weird that way so I would not doubt it
A: Are there any other people you've worked with for this album who you'd like to mention?
S: Well I have to say Anne Previn, Scott Cutler and Jeff Turzo are people that deserve a lot of credit for this record because it started with them. They began the process of this record for me so their influence is immense and they should be credited for the inspiration.
A: You have some very interesting dark, yet beautiful and melancholic songs on your latest release, "Coward – EP" (available on iTunes).What can we expect from your new album?
S: Well I am not sure if you are referring to "Queen of the Valley" or the actual next one being "Girl Who Cried Wolf". If you are referring to "Queen of the Valley" I would say a lot of surprises BUT if you are talking about "Girl Who Cried Wolf" a mixture between the two. A VERY SATISFYING MIXTURE.
A: In the past you have been fortunate enough to work with some true icons, you've collaborated with a wide range of musicians, from Ringo Starr to Linda Perry. How was it being around such legendary artists?
S: Well Linda Perry is like family to me although there are moments when I look at her and feel like "shit I am feeling way to comfortable around a fucking genius" I feel blessed every moment I spend with that woman. Ringo Starr was the biggest trip of my life! I would have moments touring with him where we would be just chatting and out of nowhere I would catch myself saying in my head "this is a fucking Beatle!" It was like talking to a cartoon BUT honestly that man is so unaffected by his past. He is a husband and a father first and foremost and he taught me so much about humility. This is a person that is a LEGEND and treats everyone around him with the utmost respect. I admire him so much.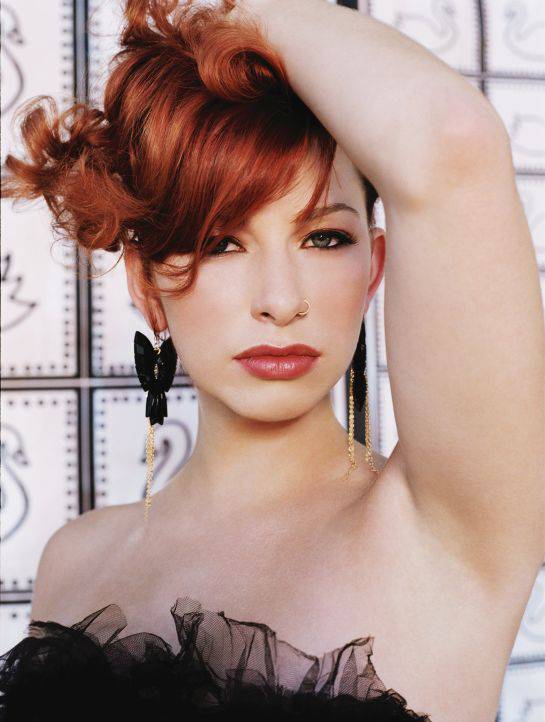 A: Has working with them effected your approach to the new album, "Queen Of The Valley" ?
S: Yes and no because I have simply learned through all of my experiences with these wonderful artist that if you stick to your artistic intention and let nothing get in the way the people will come. I say no because I always thought this way but I doubted it cause I would get so insecure and through my experience with these great artists I felt real evidence of that so I guess what I am trying to say to anyone who reads this is DON'T DOUBT YOURSELF…EVER!
A: What are your plans after the release of this album?
S: Well I have plans to do a documentary with a very talented artist named Carina Round. We want to do a tour together as unsigned artist throughout the U.S. in random bars and clubs. We will be traveling in my truck with two other women who will be filming the trip and their names are Kristin Burns and Rani Demuth. We want to capture what it really looks like to be on the road without a label and doing it for the love of music and that's it.
A:. Is there anything else you would like to say to the people out there?
I guess forgive and forget and love everyone around you to the fullest of your capability.
A: thankyou for talking with us…
S:Thank you for your wonderful questions…xo Swan
If you want to show Sierra some love then check out:
*sierraswan.com
*facebook.com/swan
*twitter.com/sierraswan
*myspace.com/sierraswan
*sierraswan.bandcamp.com