The Connection Between Michael Jackson & The Neptunes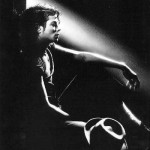 We already discussed this on the Forum but I wanted to share this with y'all. Michael Jackson had endeavored to return to the studio for several years. In 2001 he was offered a bundle of songs from The Neptunes. MJ's management rejected them and they found their way to Justin Timberlake – creating the breakthrough album Justified. Turning those songs down was perhaps the biggest mistake of his musical career. "Some of the songs he made were offered to Michael Jackson first. But Jackson's manager said the songs were not good enough so they were given to Justin Timberlake instead" said Pharrell.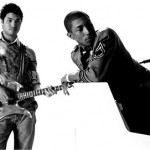 So everyone have been asking how The Neptunes gave Justin Timberlake the MJ tracks when you cleary see them actually crafting some tracks on the Justified Session DVD's such as "Let's Take A Ride" (the bridge became "What's A Guy Gotta Do" which then went to Usher). You see Pharrell & Justin writing the lyrics but not the beat right, so they obviously only used the actual Neptunes MJ Demo Instrumentals, added Live drums and wrote lyrics for JT. "It would've been great with Michael but Justin is my boy, I'm so glad that it turned out the way it did, because that was a wonderful experience for us to do that kinda work and for those songs to be brought to life" said Pharrell. Nonethenless, Usher has also songs that were meant to be for Michael, produced by The Neptunes. In the book "Michael Jackson – For The Record" (published 2007) and "MJ – The Solo Years" (Published 2003)
it's stated that these tracks were written for Michael Jackson.
Usher – 8721 (2001)
– U Don't Have To Call
– I Don't Know
Justin Timberlake – Justified (2002)
– Senorita
– Take It From Here
– Let's Take A Ride
– Last Night
– Nothin' Else
Justin Timberlake – Justified (Studio Session) (2002)
Usher – What's A Guy Gotta Do
Justin Timberlake & The Neptunes – Senorita (Improvised Jam Session) (MP3)
This is one of the tunes from the JT DVD that i've been working on the JUSTIFIED STUDIO SESSION Project since almost 4 years now. I'm making a Justified Studio Session album complete off the DVD Session of every track you see there. I never got the time to finish it up but i'm still working on it and I'm almost done. Y'all remember the Like I Love You Demo with Pharrell I edited 4 years ago, well thats from that project. Can't wait to show y'all the whole thing I worked on. Thanks to Bruce Wayne, Aaron and Ilovenerd for the Info.