The Best Music to Listen to While Playing Poker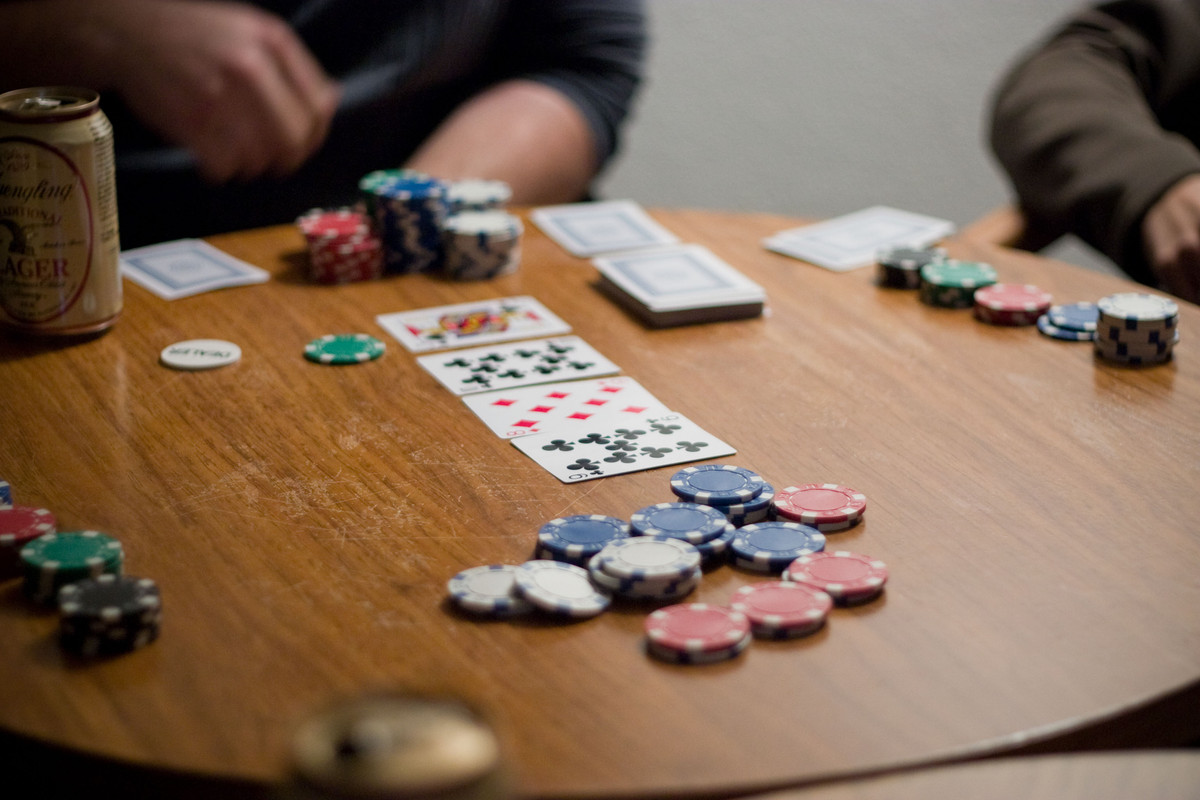 Planning the perfect poker night? You're probably making sure you have all the necessities – cards, chips, a table, snacks, and drinks – but have you given any thought to the music?
Music is an important part of our lives and can affect our moods, emotions, and performance in certain activities. When playing the mysterious and loved game of poker, the right music can create the perfect atmosphere and enhance your playing experience. Many types of art are even accompanied by music (remember many exhibitions you have visited), to make a deep impression on people.
By setting the mood with music, players can focus, stay relaxed, and increase their chances of winning. In fact, studies show that music can help with concentration, problem-solving, and performance improvements, so it's worth curating the perfect poker playlist at your next game night. While choosing the best music for playing poker is largely personal, we have some recommendations that will help improve your performance. If you're planning a poker night, whether it's online or with a group of friends, we hope this article provides you with the perfect playlist.
Set the mood with jazz
You might be surprised to see jazz at the top of our list, but we have our reasons. Soft jazz complements any poker game, whether professional or with friends, and creates the perfect ambiance for a sophisticated night.
Imagine sitting around the table with a tumbler of whiskey and a quality cigar. Soft jazz will help players stay focused and calm during the game. With its sophisticated and stylish vibe, this music genre will elevate any ambiance. If you're new to jazz, consider playing Jon Coltrane, Duke Ellington, Ella Fitzgerald, or Miles Davis.
Liven up your game with hip-hop
Hip-hop can create an energetic and lively atmosphere at the poker table, which can help you stay motivated and focused. We love choosing a song in one of the most stereotypical genres with an upbeat tempo to help players stay alert and engaged during the game. We suggest opting for old-school hip hop from Nas, Tupac, and Biggie Smalls. Old-school hip-hop tends to offer rhythmic beats and spoken-word poetry, making it the perfect backdrop to your poker game.
Rock out to Rock 'n Roll
Rock music is popular for poker players looking to create an energetic atmosphere at the table. We suggest playing soft rock like AC/DC, Led Zeppelin, Lynyrd Skynyrd, and Jefferson Airplane rather than heavy metal to create an exciting atmosphere that allows players to remain focused and motivated. Metal music may be too intense and distracting to players.
Improve Concentration with House Music
Most poker players prefer high-energy and uplifting music with minimal vocals to accompany their game. Try listening to house music to improve concentration and performance during your poker game.
When engaging in activities that require significant brain power, like playing poker, it may be a good idea to play the music that's not overwhelming. House music offers uplifting, repetitive beats, and is ideal for individuals looking for sustained focus and concentration. Unsurprisingly, house music has been rising in popularity among poker players in recent years. Some of the most popular groups and artists for house music include Armin Van Burren, Cosmic Gate, Above and Beyond, and Ben Gold.
Calm your Senses with Classical Music
Hear us out – even if classical music isn't your favorite genre, there are many benefits to playing soothing classical music on your next poker night. Research has shown that classical music can help people perform complex tasks and improve concentration. Additionally, classical music can improve memory and creativity. When it comes to playing poker, classical music can create a peaceful and serene atmosphere that can help players stay relaxed and focused on the game. To get started, try listening to Vivaldi's Four Seasons, Beethoven's Moonlight Sonata, or Bach's Goldberg Variations.
Songs the Reference Poker
We'd be remiss to leave out popular songs that mention poker somehow. If you're looking to host a casino-themed night, why not play into the theme with songs that fit the glitzy casino vibe? Here are the top poker songs if you're looking to have a fun, casino-themed night:
Poker Face by Lada Gaga
Queen of Hearts – Juice Newton
Ace of Spaces – Motorhead
The Gambler – Kenny Rogers
Waking Up in Vegas – Katy Perry
The Dealer – Steve Nicks
Choosing the Perfect Poker Night Playlist
We've hand-selected these music genres and carefully curated the perfect poker night playlist to help you set the mood and keep you motivated and engaged during your poker game.
Music is a highly personal choice. While some players will notice a significant increase in their concentration while listening to classical music, others prefer listening to rock 'n roll. For this reason, we recommend that you experiment with different types of music to create the best poker music playlist that suits your needs. You may even find that your playlist includes songs from all different genres!