N¤E¤R¤D Skateboard Idol Contest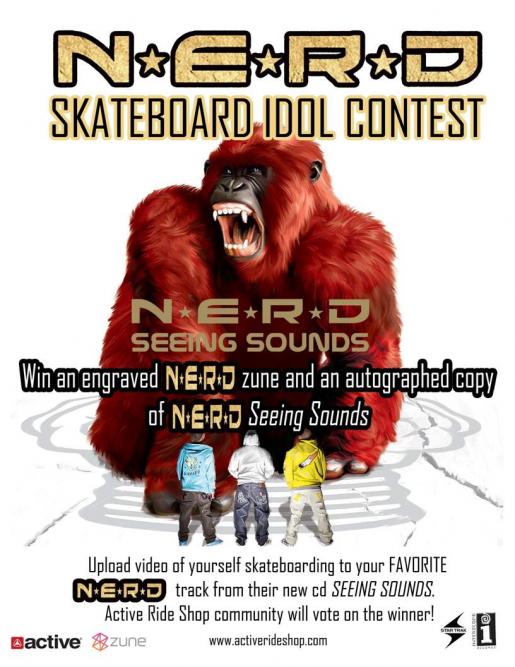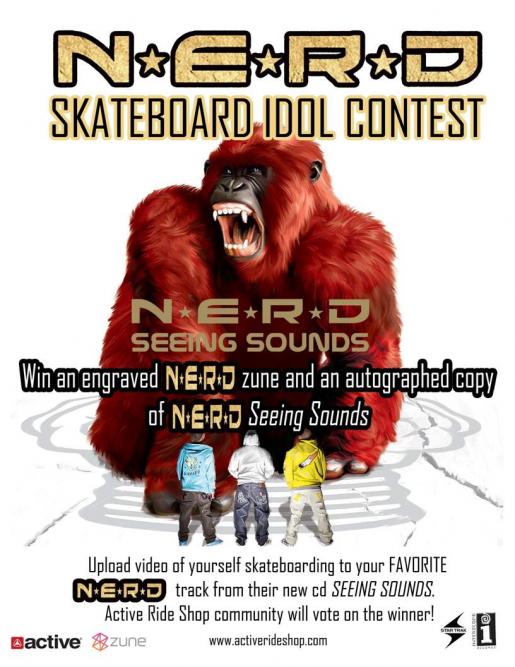 Enter to win an engraved N¤E¤R¤D Zune and an autographed copy of the new N¤E¤R¤D album, Seeing Sounds Seeing Sounds. Upload a skate video of yourself to your favorite N¤E¤R¤D song from their new CD Seeing Sounds. You will vote on the winner.
Here's How To Enter:
1. Shoot & Edit Footage Of Yourself Skating To The N¤E¤R¤D Song Of Your Choice Off Of Their New Album, Seeing Sounds.2. Submit Your Finished Video To Active Ride Shop.
3. Check news.activerideshop.com Frequently For Updates & Feedback From Other Viewers.4. You, The Active Ride Shop News Users, Will Vote On Which Video Is The Winner.
For More Info Go To activerideshop.com.