Harvard Duo Chester French Excels In Pop 101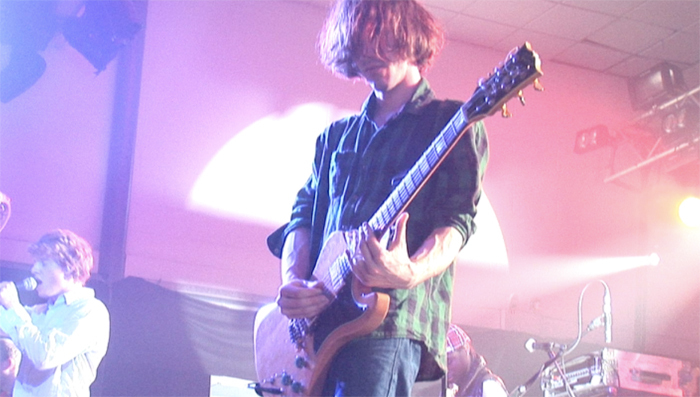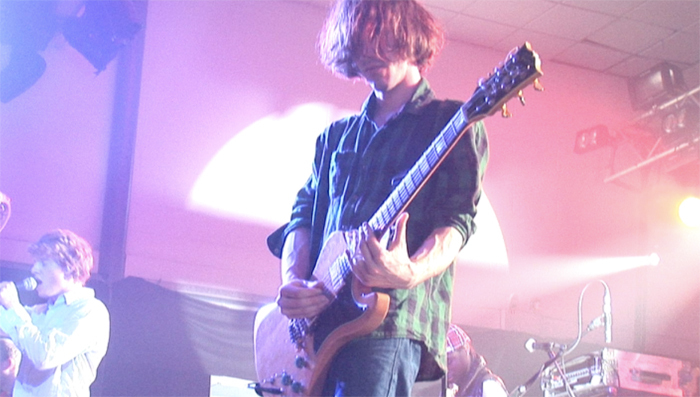 Harvard kids aren't supposed to be as cool as Max Drummey and David-Andrew Wallach. But recent Harvard grads Drummey and Wallach are marrying socialites, chillin' with hip-hop moguls and getting press for their rock chops – even though their band, Chester French, has yet to release a record. While classmates were cramming for the MCAT, Drummey, 24, and Wallach, 23, were finishing their debut album – due early next year for Pharrell Williams' Interscope Records imprint Star Trak Entertainment. Oh, and Drummey was wooing Paris-ite Peaches Geldof, daughter of Sir Bob Geldof. The happy-for-now couple wed at Vegas' Little White Chapel in August. It's easy for the music of Chester French – who open for Matisyahu and Flobots at the Orpheum Wednesday – to get lost in all the hype. Especially when there isn't any music to keep track of.
"The tough part is that there hasn't been any music for people to talk about," said Wallach from New York, where the band was playing a showcase at the CMJ Music Festival. "That's not something that I'm glad about. But it's been great to get people interested and pique their curiosity. As much as there is a little hype, there's still that moment of truth when people hear the music." How good is the music? The best – and just about only – place to find out short of going to a show is Chester French's MySpace Page. The duo's four streaming tunes feature glossy synth pop with obvious '60s references. Or as Pharrell labeled the group: Beatlesque with hints of Motown. It's an evaluation that Wallach, who met Drummey freshman year in the dinning hall, sheepishly agrees with.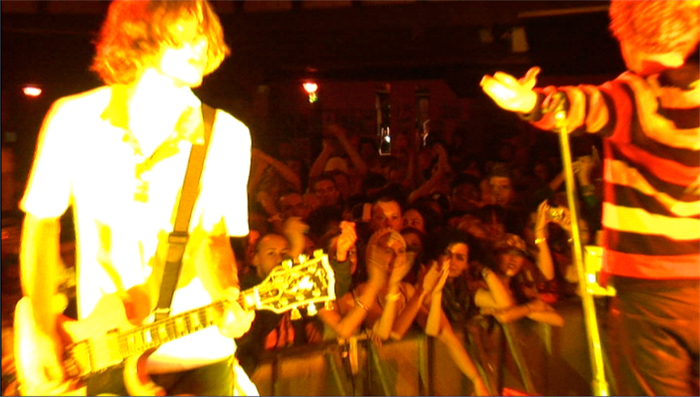 "It's not a bad assessment, but we're not as good as that," he said. "But obviously, we couldn't ask to be compared to anything better." Whatever you think of Chester French's music, it's adored by tastemaker Pharrell, who's best known for his production team The Neptunes and his band N¤E¤R¤D. Before signing with Pharrell, the pair was heavily courted by Kanye West and So So Def Records label chief Jermaine Dupri. Now, after touring with N¤E¤R¤D, working on Common's new album and chatting with Diddy about a future project, the group is on a national tour with Matisyahu and Flobots. Somehow, without having a trace of hip-hop in their sound, Chester French have become super-chummy with the genre's elite.
But hype can backfire. Chester French's CMJ show was slammed by the indie crowd on message boards and blogs. Fortunately, Matisyahu's fan base isn't one that cares about the hype: a nice audience to face after the hipster vultures tear into you. "The worst is that when something is hyped and you go to see it and it's like the emperor's new clothes," said Wallach. "Our goal with any publicity is to sell ourselves a little short. We want people to hear the record or see us live and actually be surprised that it's good and that we work hard. We want people to see this is not some side project to some kind of paparazzi mission."
*bostonherald.com