Pusha T.'s Highs Nobiety Interview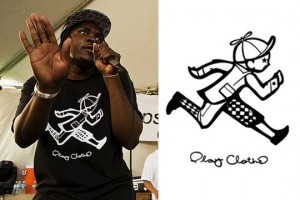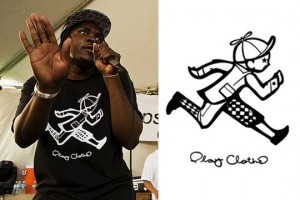 For the past few months previews and sneak peaks of Play Cloths, the new line from the Clipse, have been making their way around the web. Initial peaks show an interest in classic streetwear elements – caps, tees and denim. Perhaps the most interesting aspect of the new line is the connection the Clipse already have to fashion. With the official launch of Play Cloths set for November 21st, we caught up with Pusha T. to discuss the brands mission.
HS: Tell me about your inspiration for the branding and theme behind Play Cloths.
Pusha T: The branding is pretty simple. The word play regardless of the context brings about images of youth. Even as adults we play, but as we mature the word has a certain innocence about it. So the imagery, the themes, the overall message, is about working hard so you can play hard. The balance between maturity and innocence in our everyday lives is what we bring to the table design-wise. Grown up cuts and fabrics with a sporty feel to them.
HS: There is a lot more to Play Cloths than the typical "rapper" brand. For example, there seems to be an actual interest in garment construction and not just tossing the name out. Where did your interest in clothing develop and how has it grown over time?
Pusha T: Interest in clothing is just the natural progression of being young in an urban environment. You grow up admiring what you can't have and anybody of stature in your hood was wearing the latest greatest, whether it be the hottest Polo rugby or the newest Jordan's. So it all just became aspirational, being fresh was the uniform of success. Being privileged enough to be able to travel the globe, expand ourselves culturally and have access to what was previously unattainable for us, we have a new appreciation for fashion as a statement and how everything we wear, from a tuxedo to a track suit, is telling of who you are and how you want the world to view you. That's why our line is going to be so diversified. We want to fit in wherever you play, the streets or the suites.
HS: Being closely connected with BBC, what lessons have you learned about both the market and the production side of the industry that make the move towards your own brand a little easier?
Pusha T: We were fortunate to have built with Bape for a long time and to see the inception of BBC which gave us a model to follow when doing our own thing. We saw that you have to be hands on with your business doing everything from choosing your staff and approving designs to marketing, promoting and just simply wearing your stuff. I can say that we had a hand in the popularity of those brands and now we get the chance to throw our hats in the ring and we definitely don't waste opportunity.
HS: How does Play Cloths fit in with the Clipse/Re-Up brand?
Pusha T: I would like to say that the Play Cloths is an extension of the Clipse/Re-Up gang, but the brand is meant to stand on its own. It will be integrated into a lot of the stuff that we do in some way shape or form, but the music is our focus. Of course we'll still put in the work on both ends, Clipse and Play Cloths, 100 percent, but this is a whole new road for us and we don't want for the worth of our clothing to be based on the content of our music and vice versa.
HS: From the previews that are out, the line focuses on what I might call street basics. Tees, varsity jackets, fitted caps. It's an everyday wear kind of line. Is there any impetus to build on that, produce items that have more cross over?
Pusha T: This initial launch product is just branding, getting the name out and creating a visual. The branding is something that you'll see less of as that line moves forward. With every season you'll see more of a departure from the norm and a diversification of the product that we offer, Of course you're gonna see hoodies and jeans because that's where we all come from, but you're gonna see cardigans an button downs in that mix cause that's where we're going. There should be something for everyone.