"Universal Mind Control" Review (Nov. 6th)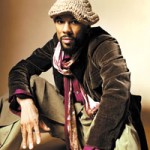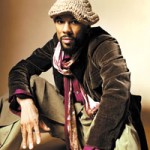 As Common plays "Universal Mind Control," the opener to his Dec. 9 album of the same name, he can't help but pop-lock a little bit as he mouths the words along with the track. By his own admission, Common's records have never been known as club bangers but that's definitely about to change. While attending his live shows' after-parties last year, he noticed a distinct pattern while everyone celebrated. "My own DJ wasn't playing none of my songs and I realized I needed something for people to rock in the clubs," he explains to the small group of media folk assembled at New York City's Legacy Studios. It's almost as if Common only recently noticed that he had a certain image that the rest of us assumed he was cultivating intentionally. Never content to sit back and do the expected, in early 2008 he began work on the Invincible Summer EP that eventually grew into this full album, Universal Mind Control. While much of Universal Mind Control is comprised of dance records, don't think that Common is somehow compromising himself.
He still injects his own high-minded take on music into each track and, with the help of The Neptunes and Mr. DJ of Outkast infamy, conducts experiments on sound. "We wanted to take the music to the future and do things that I had never done before and they had never done before," asserts Common. Mission accomplished: even for a production team known for diversity, UMC breaks new ground. While this record is decidedly not another attempt at the critically panned Electric Circus, it is a more expansive take on Common than you're probably used to. Hollywood is paying Common's bills quite nicely these days, freeing him to truly make music for the love. With his musical career experiencing a second Renaissance and Hip-Hop opening up to a more broad take on the art, it's perfect time for him to branch out, and he takes full advantage. Don't let Universal Mind Control slip by in the sure to be crowded December schedule. Thanks To 30th Century Man
01 – Universal Mind Control feat. Pharrell (Neptunes)

The Afrika Bambaataa inspired single featuring Pharrell that sets the tone for what's to come. No big changes from what we've already heard.
02 – Punch Drunk Love feat. Kanye West (Neptunes)

Also Know As "The Eye", a laid back swing where Com talks to a lady giving him "the eye." Kanye heard it and insisted on getting on the hook so some changes were made and the original featuring Pharrell became the remix. That other version is likely to appear as a bonus track.
03 – Make My Day feat. Cee-Lo (Mr. DJ)
A little bounce mixed in with So-Cal top-down music with a touch of Outkast. Cee-Lo assists on this hook, who Common says he'd like to work with on every album.
04 – Sex 4 Sugar (Neptunes)

Also known as "Party Shit" Common ties on a little Jungle Brothers on top of a thumping beat and marching-band snares. Common's talking to a stripper on this one and it's definitely not about going to college.
05 – Announcement feat. Pharrell (Neptunes)

Another single featuring Pharrell, who according to Common came to the studio with his verse already on the track. "We just wanted to make a tribute to Biggie in our own way," Common says of the track, which flips the late Frank White's "Dreams" into 2008.
06 – Gladiator feat. Pharrell (Neptunes)

Anyone who would still accuse him of being granola or going hipster will have their mouths shut after listening to "Gladiator," a ridiculously hard auditory assault. Common jokes that he tried to mix a little Ghostface in to the RZA influenced beat ("You know how Ghostface will come on the hook like, "Yeah n*gga, what!'"). A definite favorite of the critics assembled in the room.
07 – Changes feat. Martina Topleybird & Omoye Assata Lynn (Mr. DJ)

Again, Common hasn't entirely abandoned inspirational themes and imagines that this track could be something for Barack Obama to play on inauguration day. [Ed. Note: Common played this before Obama was President Elect] Mr. DJ layers sounds to create a bright visual for him to speak on and at the end, Common's eleven year old daughter steps in to drop a little poetry.
08 – Inhale feat. Pharrell (Neptunes)
Common says this one is "just good Hip-Hop. I don't really have a big explanation for it." Probably the most prototypical Neptunes beat with Chad even joining in to scratch in a sample of Tribe's "Sucka N***a."
09 – What A World feat. Chester French (Neptunes)
Common breaks down the typical conventions of structure to tell the story of his life on a Funk inspired track. D.A. from Chester French passionately sings the hook over Max's guitar riffs and a N¤E¤R¤D-meets-Blondie flavored arrangement.
10 – Everywhere (Runaway) feat. Santogold (Mr. DJ)
Believe it or not, if Common formed a band with Pat Benatar or Stevie Nicks, this is probably what they'd come up with and it turns out a lot better than you'd assume. Probably the most deliberately 80's song and absolutely accomplishes the goal of delivering something unexpected.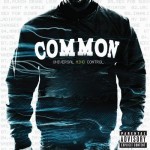 Common – Universal Mind Control (2008) (December 9th)
01 – Universal Mind Control feat. Pharrell (Neptunes)
02 – Punch Drunk Love feat. Kanye West (Neptunes)
03 – Make My Day feat. Cee-Lo (Mr. DJ)
04 – Sex 4 Sugar feat. Pharrell (Neptunes)
05 – Announcement feat. Pharrell (Neptunes)
06 – Gladiator feat. Pharrell (Neptunes)
07 – Changes feat. Martina Topleybird & Omoye Assata Lynn (Mr. DJ)
08 – Inhale (Neptunes)
09 – What A World feat. Chester French (Neptunes)
10 – Everywhere (Runaway) feat. Santogold (aka Runaway) (Mr. DJ)
11 – Punch Drunk Love feat. Pharrell (Remix) (Neptunes) (Bonus)
Leftovers
– Dreaming (Mr. DJ)