Slim Thug's "Boss Of All Bosses" Has 2 Neptunes Tracks, Due March 24th 2009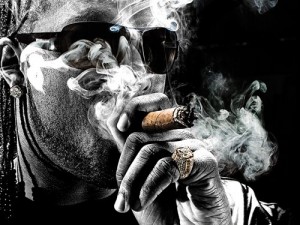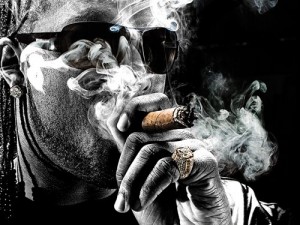 The Boss of All Bosses is Back! Houston juggernaut Slim Thug returns with his first official new studio album in over three years. His official KOCH Records/Boss Hogg debut "Boss Of All Bosses" will see its long-awaited release on Tuesday, March 24th, 2009. Slim Thug made his official major label debut on the Neptunes' Star Trak via Geffen with the 2005 release of "Already Platinum" (considered by many to be one of the best Rap albums of 2005). The album went Gold and sold over 150,000 copies its first week. Spawning the hits "I Ain't Heard Of That" and "Like A Boss," Slim Thug also kept his feet firmly entrenched in the 'hood by releasing a series of incendiary mix tapes on his own. Slim Thug began his official relationship with KOCH Records with the release of the 2 underground Boss Hogg Outlawz projects ("Serve & Collect" and "Back By Blockular Demand (Serve & Collect 2)" released in 2007 and 2008 respectively).
Slim's long-awaited sophomore solo album "Boss of All Bosses" is his first proper solo album since his departure from Star Trak. The new album contains that same Texas fire that fans have come to expect from Slim. His smash-in-the-making first single, "I Run," is already making in-roads at radio were it impacted this week as one of the most added records at Urban and Rhythmic radio. "I Run" is already one of the most played songs in Texas. "I Run" was produced by Jim Jonsin who recently Lil' Wayne's "Lollipop" and T.I.'s "Whatever You Like," among others. A video for "I Run" was recently completed and was just added to BET. The video was directed by Mr. Boomtown (Bun B, Scarface).
Slim Thug – Boss Of All Bosses (2009) (March 24th)
Confirmed Tracks
– Boss Playa's feat. Nelly
– Show Me The Money (Jazze Pha)
– The Boss (Neptunes)
– Real Talk (Cool & Dre)
– Gettin' Paid (Dre & Vidal)
– I Made It feat. Bun B. (Cool & Dre)
– Damn feat. Fat Pat
– Wheels Keep Spinning feat. The Game (Scott Storch)
– All Toghether (Hood Anthem) (Dre & Vidal)
– Houston (Neptunes)
– I Run (Jim Jonsin)