Jennifer Hudson Touring With Robin Thicke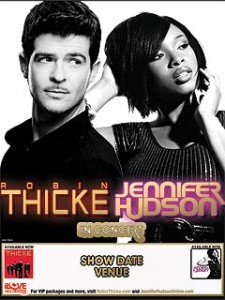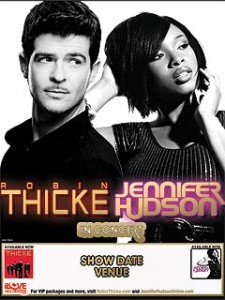 Jennifer Hudson is back all right, considering she just (sorta) sang at the Super Bowl and then performed at the Grammys (and won an award for best R&B album, too). People says she's now going on Tour starting April 2 with Robin Thicke, just in case you thought she wasn't busy enough. "I am so grateful -– my first Grammy and my first tour," the 27-year-old said.
"It doesn't get better than that." The tour starts in Philadelphia and makes stops in Baltimore, D.C., NYC, Detroit, Atlanta, Memphis, St. Louis, Chicago, Las Vegas, L.A. and Dallas, ending in Houston on May 8.