Jadakiss' The Last Kiss Review, 2 Neptunes Tracks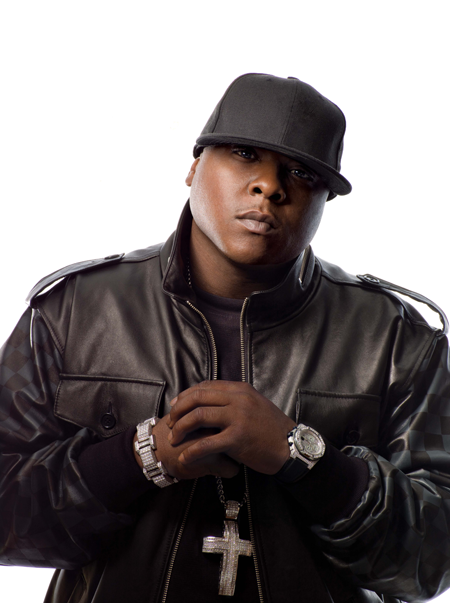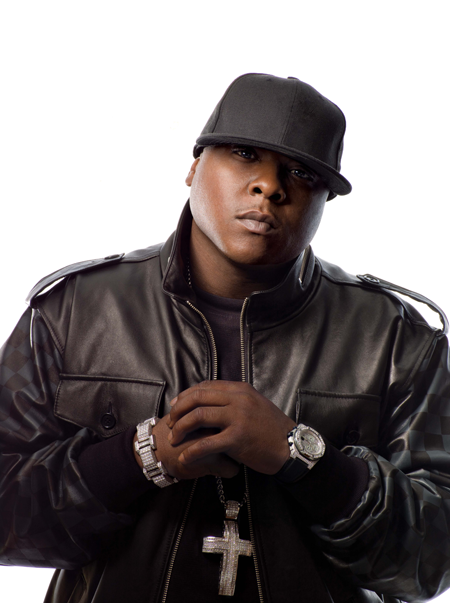 Reported live from the house Russell and Rick built:
Jadakiss' The Last Kiss Review
1. "Pain & Torture"
When it comes to producers, Buckwild's a name you can trust. And on this booming track, Jada talks greasier than a can of WD-40.
2. "Can't Stop Me" Featuring Ayannna Irish
Not even the Ashford and Simpson-penned sample (Ross!) could get this track high enough on the charts.
3. "Who's Real" Featuring Swizz Beatz and OJ Da Juiceman
Putting Jada and OJ on the same track is like mixing vodka and milk. Yuck.
4. "Grind Hard" Featuring Mary J Blige
It's a 914 thing. The track has an electro bounce to it and meshes well with Mary's vocals.
5. "Something Else" Featuring Young Jeezy
Dark and moody guitar strings back Jason and Jay. But honestly, it's better suited for the Snowman with lines like: "See these blood diamonds, my chain African." Yep, ignorance is bliss and I'm cheesing from ear to ear.
6. "One More Step" Featuring Styles P
Off the first listen, it's not as good as their previous back-n-forths.
7. "Stress Ya" Featuring Pharrell (Neptunes)
Average at best. Skateboard P croons on the chorus and at the 2:48 mark, blings the track with the Neptune sound.
8. "What If" Featuring Nas
Jada and Nas question the game of life, with lines like "What if Jordan went to Portland" and "What if a brick was a misdemeanor." Dope record, even if 50 already beat them to the punch.
9. "Things I Been Through"
Here is a true gem. With a Luther Vandross sample on the hook, Jada gets introspective. When addressing his deal with Roc-A-Fella, he says "I'm just another employee that's on line." Job security is a muthafucka these days.
10. "I Tried" Featuring Avery Storm
Heavy cymbals + drum machine + Avery Storm= Filler Fail
11. "Rockin' With The Best" Featuring Pharrell
This is another cut that caught my ear. Expect to hear this on a radio station near you.
12. "Smoking Gun" Featuring Jazmine Sullivan
A conceptual record featuring the window breaker on the hook. At the end each verse, Jada references using a burner to get his point across.
13. "Cartel Gathering" Featuring Ghostface Killah & Raekwon
Can't trust those pesky tagged internet leaks. Pretty Tone spits his game, on the version I heard.
14. "Come & Get Me" Featuring S.I. & Sheek
Jada, Sheek and newcomer S.I. go in on this sinister cut. S.I. sings "…You can get a fresh buck 50/ We got guns, money, liquor, drugs/ Right here 'til they come get me ."
15. "By My Side" Featuring Ne-Yo
This track is still wavy.
16. "Letter To B.I.G." Featuring Faith Evans
After Jada's kite, the whole game ran to the mailbox.
17. "Something Else (Remix)" Featuring Young Jeezy, Snyp Life, Bully, AP, Boo Rossini & Blood Raw
Too many niggas. *presses button pointing to the right*
18. "Death Wish" Featuring Lil Wayne
Jada comes through, but Wayne's Marvin the Martian flow is less than desired.
Thanks To LeonM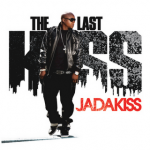 Jadakiss – The Last Kiss (2009)
01 – Pain & Torture
02 – Can't Stop Me feat. Ayannna Irish
03 – Who's Real feat. Swizz Beatz & OJ Da Juiceman
04 – Grind Hard feat. Mary J. Blige
05 – Something Else feat. Young Jeezy
06 – One More Step feat. Styles P.
07 – Stress Ya feat. Pharrell (Neptunes)
08 – What If feat. Nas
09 – Things I Been Through
10 – I Tried feat. Avery Storm
11 – Rockin' With The Best feat. Pharrell (Neptunes)
12 – Smoking Gun" feat. Jazmine Sullivan
13 – Cartel Gathering feat. Ghostface Killah & Raekwon
14 – Come & Get Me feat. S.I. & Sheek
15 – By My Side feat. Ne-Yo
16 – Letter To B.I.G. feat. Faith Evans
17 – Something Else feat. Young Jeezy, Snyp Life, Bully, AP (Remix)
18 – Death Wish feat. Lil' Wayne