Madonna To Record New Songs For Greatest Hits, Possibly New Neptunes/Madonna Collabo ?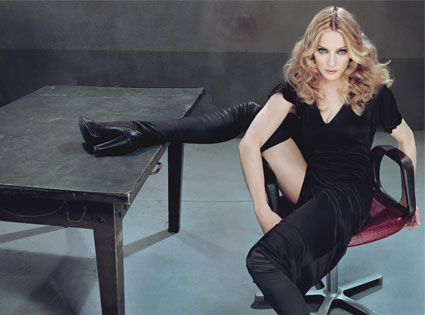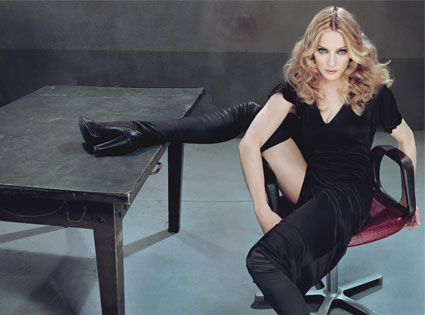 Madonna's 25-year tenure with Warner Music will come to an end with a new greatest hits compilation due out in September, the Material Girl's management told People. "Madonna does have plans to go into the studio to record a few new songs for this album," says Madonna's publicist Liz Rosenberg. "We're hoping to have a greatest hits package come out in September. We're all very excited about it." In a new twist, fans might get to have a say in what makes the final cut of the greatest hits compilation. Madonna's manager Guy Oseary took to Twitter yesterday to ask fans what songs they'd want on the upcoming collection. "Thank you to everyone that gave me there pick of song ideas for Madonna's greatest hits.
I will pass along all your thoughts," Oseary tweeted.  The upcoming greatest hits will be the Madge's fourth best-of compilation, following 1990's The Immaculate Collection, the ballad-bunching Something to Remember and 2001's GHV2. The collection will also mark the end of Madonna's 25-year career at Warner labels Sire, Maverick and Warner Bros., a partnership that dates all the way back to her 1983 debut album Madonna. Several months before the release of 2008's Hard Candy, Madonna signed a massive, all-encompassing 360 deal with Live Nation in October 2007, which immediately paid dividends as her Sticky & Sweet tour raked in over $200 million, record-breaking, top-grossing tour by a solo artist and female artist.