Updated: NERD Not Held In Malaysia, Kuala Lumpur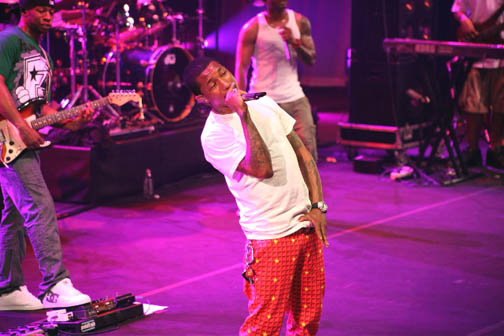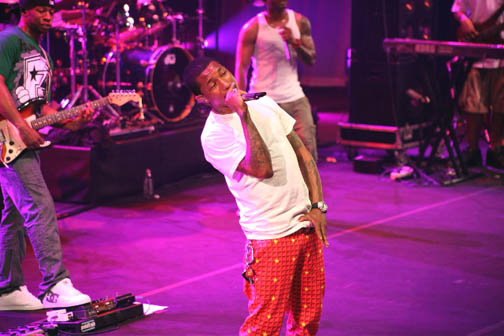 Here's an official statement from Pineapple Concerts: Pineapple Concerts Sdn Bhd is pleased that Sunburst KL International Music Festival 2009 held on 21st March 2009 at Bukit Kiara Equestrian Club & Country Resort, was a tremendous success. Contrary to media reports, we wish to emphasise that NO ARTISTS WERE DETAINED NOR THEIR PASSPORTS HELD by any agency or government body during their stay in Malaysia. Though discussions were held with relevant agencies, all matter were amicably resolved. However, Pineapple Concerts hereby confirms that Milenda Events, the agency appointed by the company to manage all permits & licensing applications and submissions relating to Sunburst KL 2009, is now no longer contracted to, or in any way associated with all present and future Pineapple Concerts events, with immediate effect. Razman Razali, Managing Director. Thanks To Ebb.
March 23rd
NERD have been held in custody in Malaysia because the group did not receive permission from the Unity, Culture, Arts and Heritage Ministry to perform at the Sunburst Festival. NERD were forced to cancel concerts in Indonesia this weekend (21-22March) after they were detained by Malaysian authorities for failing to gain the correct performance permits. The Everybody Nose hitmakers – comprising of Williams, Shay Haley and Chad Hugo – performed at the Sunburst KL International Festival in the Malaysian capital of Kuala Lumpur on Saturday (21March), before heading to the city's airport to fly to neighbouring Indonesia. But they ran into trouble with immigration officials and were detained for several hours after Malaysian authorities discovered they had not obtained the permission needed to perform in the conservative Muslim country.
According to local reports, the band's Malaysian promoter had requested the permits twice before they were due to play at the music festival, but their attempts had been rejected on both occasions, with officials citing the group members' "obscene" dress sense for the denials. However, NERD pressed ahead and performed without the proper credentials – resulting in their detainment at Kuala Lumpur airport. Immigration Director-General Datuk Mahmood Adam says, "Following investigations, we found that the group did not receive permission from the Unity, Culture, Arts and Heritage Ministry to perform at the concert. "After their statements were recorded, they were released with assurance from the concert organiser." After learning of NERD's immigration delay, the promoters of their Indonesian gig, Java Festival Production and Urbanite-Sinjitos, called off their scheduled show in Jakarta on Sunday (22Mar09) and the band subsequently flew back to their native U.S. Ticket holders have been offered refunds for the cancelled concert.