Chris Brown – Not My Fault feat. Pharrell (Old Demo From 2006)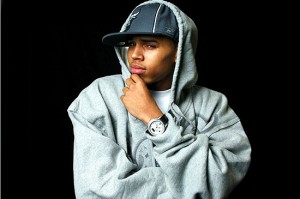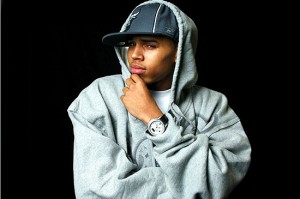 Another Chris Brown ~ Neptunes collabo just leaked onto the net called "Not My Fault" off his 3rd Studio Album "Graffiti" (Due this Fall). I'm sure the song is referring to Rihanna, dope tune.
Update: June 25th
The publicist for The Neptunes said the music was a demo recorded three years ago.
*cnn.com

Update: June 24th
New Chris Brown Songs Are Actually Old Demos Label Says. Songs including 'Not My Fault' are being falsely promoted as new material from Chris,' rep says. Late last month, Chris Brown posted a video online in which he said he's working on a new album called Graffiti and planned to release a new single this summer — however, music is popping up sooner than he intended. Over the past few weeks, several Brown songs have been circulating on the Internet and late Tuesday night, his record company released a statement saying that the songs are not legitimate releases. "Countering misleading reports of 'new' Chris Brown music: there are no 'new' songs from Chris Brown currently being promoted by Chris or his record label," a representative for Jive Records said in a statement. "There are several old demos circulating that are being falsely promoted as new material from Chris."
Two of the songs in question — "Not My Fault" and "Smash" — have been tagged with unfortunate titles, given Brown's recent legal issues stemming from his alleged altercation with Rihanna. On Monday, Brown was sentenced to 180 days of community service and five years' probation. "Not My Fault" is an uptempo number produced by The Neptunes. The record is about a young lady who falls to pieces after Brown shuns her. The woman in the song is so hurt that Brown sings about her mother calling him and saying her daughter won't eat or sleep. "Shorty is caught up, from a long night," Brown sings. "She's ready to fall, but see, it's all right … That's not my fault, right?"
Chris Brown – Not My Fault feat. Pharrell (Neptunes)

Chris Brown – Graffiti (2009) (Fall)
– I Need You feat. Pharrell
– Not My Fault feat. Pharrell