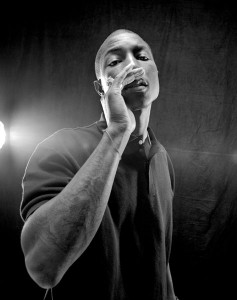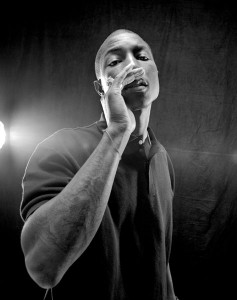 Pharrell Williams, 36, is a producer and hip-hop artist. His fashion line, Billionaire Boys Club, is available at A Bathing Ape store in London, which opens on Saturday. He lives in Miami with his girlfriend
– My upbringing was humble and modest. Not to say that I ended up humble. But over time, I have calmed down and become more appreciative. Coming from nothing can inspire one to do many great things.
– I was raised in skate culture — it's just what the kids did. Skating is about self-expression. The graphics of skaters' boards represent what they are going through at that moment. I have my own half-pipe at home, but I suck.
– When I was young, it was us against the mall cops. Creatively, I am still pushing some sort of rebellion. Rebellion is important, because there is always a need for improvement.
– I'm proud to be a workaholic. I don't know how to relax, with the exception of sleeping.
– I don't think about hedonism — it's more fun to be working creatively than to do something that is nothing. My parents were Christian, so this comes from that framework.
– I try now to be considerate of my carbon footprint. It is supertough — it's not like my music comes from hand-wound machines — but my cars have no miles on them because I am too busy working. If anything, they have been a waste of money.
– Sex, drugs and violence in hip-hop? Those are the hottest topics of any film, opera or play — they've all been about somebody being on drugs. Look at Alice in Wonderland. It's all over the place.
– I don't understand bling — I never wore any. To me, it's cheap jewellery for the cheap-minded. I don't associate myself with the hip-hop fraternity. Pieces that I design are only of the best quality.
– If I'm photographed wearing sunglasses indoors, it's probably because I really like their fashion sensibility, or the brand. Or when a camera is going off.
*timesonline.co.uk