Champain Era, A Virginia Beach-Bred Rapper On The Road To Stardom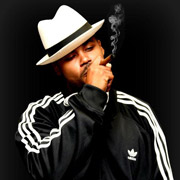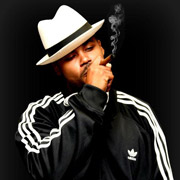 Popular rap music has, for too long, been mired in a place where vulgarity is accompanied by a challenge to guzzle liquor by the caseload. But a new day has dawned; a move toward refinement, polish and gentility as expressed by artists including Jay-Z and Common offers the promise of a new era. Enter Champain Era, a Virginia Beach-bred rapper emerging as a model for hip-hop stars in the Obama age. Champain Era is careful to not curse in his music. You won't hear that racial slur that some black youth have claimed is a term of endearment. He holds a bachelor's degree in marketing from Morehouse College in Atlanta, joining graduates such as Spike Lee and Dr. Martin Luther King Jr. Until this spring, Champain worked in the marketing department at Bank of America under his given name of Alan McLeod. By summer, he had chucked corporate life to pursue the creative life he'd watched from the sidelines for so long.
"I met (producer) Pharrell (Williams) when I was about 13 through my cousin," says the 28-year-old, whose family runs the McLeod Masonry construction business. "I was always at the studio, hearing him play records." In between meetings and shows this summer, Champain Era was laying bricks. He grew up in a pretty normal, two-parent home, where the sounds of Earth, Wind & Fire and Anita Baker kept the only child entertained when he would sit in his room and draw. He was a standout running back and defensive back for Green Run High School, going All-Beach in 1997 and earning a football scholarship to Morehouse.
By around 1999, Williams and his partner, Chad Hugo, aka The Neptunes, had begun making music for some of hip-hop's biggest names.Over time, young Alan watched from the sidelines as they worked on the debut albums from indie R&B ingenue Kelis; Clipse, now big rap stars; and even the groundbreaking album from NERD., the group consisting of Williams, Hugo and their friend Shay Haley. "The more I sat in on sessions," he says, "I was finding myself and my art." Sitting in as The Neptunes created LL Cool J's song "Love You Better," he muscled up the nerve to spit out a few bars. "LL was like, 'Wow, you got a flow!'," he says. He gained confidence as an artist. When he'd come home between breaks from school, where he set up a small enterprise throwing parties and developing an affinity for the bubbly, he'd watch more sessions and develop his craft. Now, we're soon to see the fruits of his long labor. Check out his  Hoola Hoop tune featuring Scoopy on his myspace page, it's pretty nice.
*myspace.com/champainera
*hamptonroads.com