Hossam Ramzy To Work On Shakira's 'Why Wait'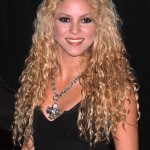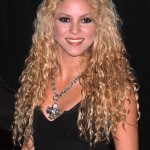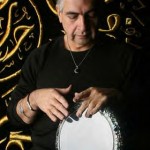 The 'Hips Don't Lie' singer invited Ramzy to her studio in Nassau, Bahamas, to play percussion and provide a Middle Eastern arrangement to the track 'Why Wait (For Later)', described by Billboard magazine as "a dancefloor scorcher by way of Led Zeppelin's 'Kashmir'". In fact, it was Ramzy's work with Zeppelin's Jimmy Page and Robert Plant on their mid-nineties 'No Quarter: Unledded' reunion which lead to Shakira asking him to collaborate with her on her new album: "She said that this was her most inspiring album of all time, so she asked me to arrange one of her songs", says Hossam. With this project Shakira becomes the latest in a long line of superstars to enlist Ramzy's talents, along with the aforementioned Led Zeppelin stars, Peter Gabriel, Sting, Jay-Z, Ricky Martin, Chick Corea, and many more.
He has been described as "the Egyptian percussionist who rock stars call when their tracks need spicing up a little" (Songlines magazine), and is currently at the top of his game, having just released 'Ruby', his latest album of Classical Egyptian dance on the ARC Music label. Shakira's "She Wolf" album has been pushed back from October 13 to November 17. Shakira may be experiencing some trouble with her third English studio album, as its release date has just been pushed back by more than one month. Although no mention of this is made anywhere in the media, word in the industry has it the singer is trying to vamp up the record following the lukewarm welcome in the US charts of the "She Wolf" singer. One thing is certain, though: "She Wolf" the album drops on November 17, as All Headline News informs. "It'll be a while before the 'She Wolf' album is unleashed. It's been pushed back over a month to November 17th.
The album was originally scheduled to be released on October 13th."Sources tell us that, 'The album is being moved back a few weeks in order for her to finish up some amazing new tracks she's been putting the finishing touches on.' The label and Shakira are aware that songs have leaked 'So she wanted to add these amazing ones shes' been working on. They are HOT!'" Perez writes. Still, if early reviews are any indication, Shakira has nothing to worry about the album as it is. Digital Spy's The Sound, for one, attended a listening session of "She Wolf" and gave it a solid, four-star rating out of five, saying the album was pretty impressive, even if a bit confusing, as Shakira oscillated from sound to sound, and never stopped to work more on a specific genre.  Let's Hope that the Shakira x Kid Cudi Neptunes collaboration will also be on the album.
*top40-charts.com
*softpedia.com
Shakira – She Wolf (2009) (November 17th)
Producers & Guests: Wyclef Jean, The Neptunes, Kid Cudi, Amanda Ghost, John Hill, Miami Symphonic Strings, Lukas Burton, Future Cut, Jerry Duplessis, Stephen Marcussen, Hossam Ramzy…
Amazon Tracklist:
01 – She Wolf (John Hill)
02 – Did It Again (The Neptunes)
03 – Long Time (The Neptunes)
04 – Why Wait For Later (The Neptunes, Miami Symphonic Strings)
05 – Good Stuff (The Neptunes)
06 – Men In This Town (John Hill)
07 – Gypsy (Amanda Ghost, Lukas Burton, Future Cut)
08 – Spy feat. (Wyclef Jean, Jerry Duplessis)
09 – Mon Amour (John Hill)
10 – Lo Hecho Está Hecho (Did It Again) (Spanish Version) (The Neptunes, Stephen Marcussen)
11 – Años Luz (Why Wait) (Spanish) (The Neptunes)
12 – Loba (She Wolf) (Spanish) (John Hill)
Leftovers
– Send Me An Angel
– Devoción feat. Gustavo Cerati (Spanish)
– Untitled feat. Kid Cudi (The Neptunes)