Yi Zhou's The Ear featuring Pharrell Williams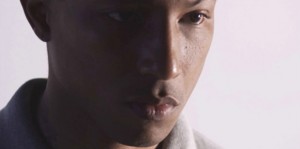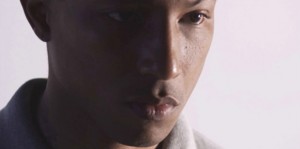 A new short film by Yi Zhou. Music By Ennio Morricone. Costumes By Rick Owens & BBC Icecream Inspired to Gogols short story entitled The Nose from The Petersburg Tales, Yi have written her latest short film about the absurd story of the loss of an ear. The ear is actually the key element of the film, shot in RED and partly to be made in 3d animation. The film features a silent tribute to Vincent Van Gogh who famously had his ear sliced off. Throughout the film, the ear and inner ear as a whole turn themselves into an EarBrige as they get crossed by a bridge. The EarBridge is part of a public project proposal for Baku, Azerbaijan that includes a number of important international contemporary artists. Thanks to n-e-r-d.skyrock.com.
Yi Zhou also worked with Chester French on her 35mm film 'My Heart Laid Bare' shortfilm featuring Charlotte Gaibourg back in  January 14th.
Yi Zhou's The Ear featuring Pharrell Williams

Yi Zhou's My Heart Laid Bare featuring Chester French & Charlotte Gaibourg

*theneptunes.org/yi-zhous-35mm-film-featuring-charlotte-gaibourg-chester-french