Chester French Merchandise Store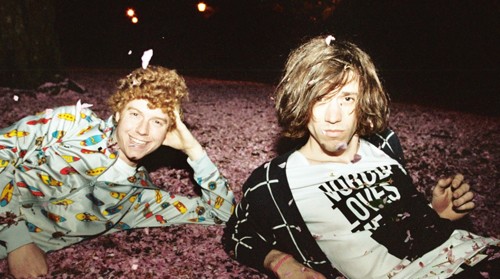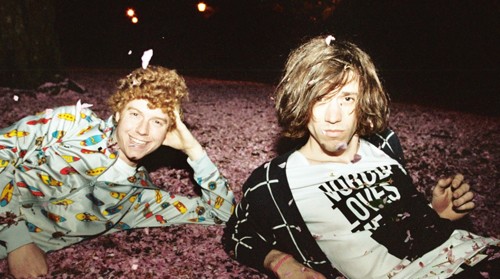 Chester French finally opened The Chester French Merchandise Store with offering a small selection of the t-shirts they've previously only sold on tour, including the First Ever Chester French T-Shirt. In the upcoming weeks and months, they'll be adding more designs and products. All orders will be shipped with a copy of Chester French new single 'C'mon (On My Own)' with limited-edition purple condom packaging. All shirts are printed on 100% cotton Tultex "girly" shirts. Note that they are cut to fit, not boxy like the picture. More guys and girls sizes and other colors coming soon. You can order them on shop.chesterfrench.com.
Geisha T-Shirt (Guys) for $20.00

The First Ever CF T-Shirt (Guys+Girls) $20.00
The white logo on this black T was the first Chester French logo, retired in 2008 when they've upgraded to the current monogram. They made these shirts for their first ever tour, with NERD.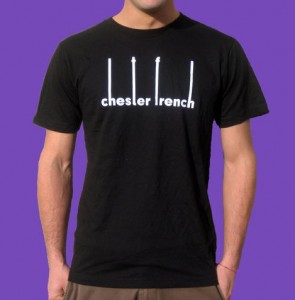 Grey Logo T-Shirt (Girls) $20.00
This is their classic Chester French lockup logo T in Grey. The first shirt we ever made with their official logo.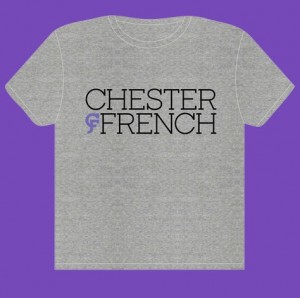 *chesterfrench.com/blog
*shop.chesterfrench.com