Pusha T Has A Solo Mixtape Coming 2010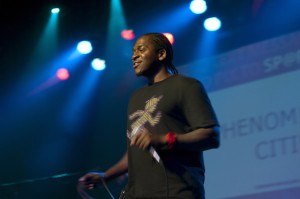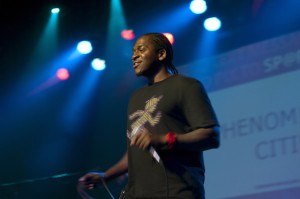 Brothers tell Mixtape Daily that their rivalry with 'Maybach Music 2′ co-star Birdman is 'water under the bridge.' Shout-out to Eskay and Dre at NahRight.com. The Web site put it out there that the Clipse and Jadakiss were talking about putting a joint mixtape together. Through our talks with the Clipse's camp, we have a little more clarity. Pusha T has a solo mixtape coming sometime in 2010, and while talking to 'Kiss to try to get a guest appearance, he came up with the idea of him and Push doing an entire tape together. That joint mixtape is a ways away. In the meantime, look for the Clipse to put out their own mixtape this month in advance of their December 8 LP, Till The Casket Drops. Earlier this week, the brothers finally released a video for their "I'm Good" Remix.
"I think Rick Ross was a fan of the song," Malice said of their "I'm Good" co-star. "He reached out. He was feeling the song, laid his verse to it, killed it. We had to go in and rewrite our verses and put it together." "His Internet game's been really good, as far as shooting the videos and so forth," Pusha added. "He's like, 'We gotta shoot this.' He sorta showed us a bit of that side, how they was hustling a bit. [The video] came out dope. Very crazy. Very much so performance-based, Miami nightlife. Miami's a movie in itself.
When you got a hot record and that type of scenery around you and you in that type of company, just the whole performance side is the biggest thing. It's a really good look." Pusha and Malice also shot a video for Rick Ross' "Maybach Music 2″ Remix the same night. The track features Birdman, whom the Clipse have thrown some lyrical shots at in the past. The duo say they are done with any rivalry they had with Stunna and Lil Wayne, so they had no problem being on the same song as the Cash Money CEO. "That's water under the bridge. That whole Cash Money/ Clipse thingy, it's nothing," Pusha insisted."It's nothing, man," Malice concurred.