The Neptunes Have Two Tracks On Game's 'R.E.D' Album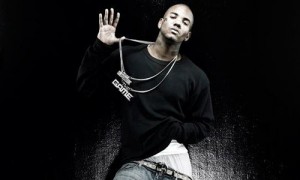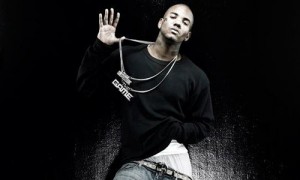 It's less than two weeks away from Game's thirtieth birthday. Few seem to realize that the youthful, energetic, and once death-defying rapper is reaching that benchmark in his life. But then again, looking at Ice Cube, Dr. Dre or Snoop Dogg, do gangsta rappers ever really grow old anyway? If there's one sign that Jayceon Taylor is closing out the third decade of his life, it's his happiness. Speaking with HipHopDX on the evening of November 18 (seven hours prior to publication), the once evasive, sometimes confrontational and always outspoken rapper beams with a confidence and a care in his words.
Yes, he still curses like a sailor in a tone reserved for a sidewalk executive, but Game isn't out to offend anybody this time around. Instead, just as the acronym for his R.E.D. album indicates, he just wants to re-dedicate himself to Hip Hop. The father of two touches upon his recent reunion with one of his mentors, Dr. Dre. He explains why he refuses to "get murdered on his own shit" and why he's chasing down DJ Premier for a pan-am collaboration that he hopes will set Hip Hop ablaze. Two years removed from considering retirement, Game is smiling in the face of adversity. And this time it's sincere.
When I look at the word "producer," if there was a fuckin' Hip Hop Dictionary, I would see Jimmy Iovine, Quincy Jones, Pharrell, Kanye, and Dr. Dre. Dr. Dre and Quincy Jones and Smokey Robinson, as far as black music, those are producers. Those are guys that can change your fucking life. Those guys can help you. With what they do with their fingers and their guidance, [the music] will put your fuckin' kids through college. I look at them like that. When I go in with Dre, I go in focused. The places we've been going lately is catastrophic. The things I've done for Detox is crazy, and the songs that he's given back to me out of his apprecation and the kindness of his own heart for having me on his record are just crazy, man. Crazy!
Pharrell got two tracks on 'R.E.D.'. For three fuckin' albums, I've been chasin' Pharrell down. He's been busy, I've been busy, but I finally got in with Pharrell. Now Pharrell understands. He's like, "Damn. Workin' with Game is crazy. This guy's work ethic is crazy and he dope." Now, me and Pharrell are goin' for the next three days, starting tomorrow. If you know Pharrell, you know he just gonna keep recordin' and recordin' and producin' on you. So me and Pharrell hit it off the first time we went in, now we goin' in again. Thanks To Eclectic_E.
Game – The R.E.D. Album (2009) (December 8th)
– L.A. Girl feat. Pharrell & Chris Brown
– Untitled