Complex's The Neptunes' Most Slept-On Songs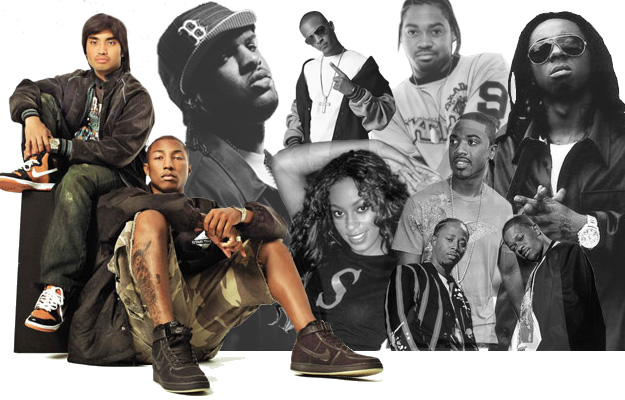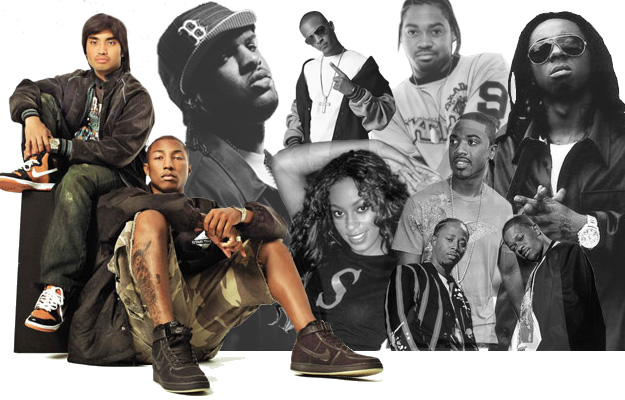 In the midst of the "Best of the 2000s" media blitz (*cough* here's ours! *cough*), Billboard recently announced its "Hot 100 Producers" of the decade. It comes as no surprise to find The Neptunes at the top of the list. Any doubters might wanna peruse the production duo's Wiki discography—all 50 pages of it. But while Chad Hugo and Pharrell Williams have a shitload of monster hits (and an equal shitload of forgettable songs), there are a handful of really dope Neptunes tracks that got lost in the sauce over the last 10 years. So, in honor of their Billboard achievement, we've combed The Neptunes' Aughts output to dig up The 10 Most Slept-On Neptunes Songs of the 2000s. Hey, at least Fam-Lay made one list this decade!
T. I. – What's Yo Name (2001)
Complex Says: A lot of T.I.'s debut sounds kinda dated compared to his more recent shit, but this overlooked Neptunes song would fit on any of his better albums. Smooth but gangsta.
Krayzie Bone – I Don't Know What feat. Kelis (2001)
Complex Says: This came out around the time that Chad and P were throwing Kelis on just about every other track they produced. Bone Thug x Neptunes x Kelis doesn't sound like a winning formula, but this makes it work.
Ray J. – Formal Invite feat. Pharrell (2001)
Complex Says: Back when he was known only as Brandy's little brother, Ray J had a couple dope songs. "Wait a Minute" featuring Lil' Kim was the bigger hit, but we always fucked more with "Formal Invite." One of Pharrell's first raps on wax, incidentally.
Philly's Most Wanted – Suckas (For Da Gangsta's) Part II feat. Pharrell & Beanie Sigel (2001)
Complex Says: Like the Clipse, PMW was a duo that benefited from an album full of Neptunes tracks. Unlike the Clipse, PMW never really caught on. They still had some joints, including this Beanie-assisted banger. Guess who's that singing the hook?
Foxy Brown – Magnetic feat. Pharrell & Young Gavin (2003)
Complex Says: This was a leak from the aborted Ill Na Na 2: The Fever album and features Fox in rare form over a fast-moving beat that sounds like a relic from the Golden Age. Foxy's best musical moment of the decade, for sure.
Natasha Ramos – Midnight Hour (2004)
Complex Says: All the Neptunes' success allowed Skateboard P to get on his Prince shit over the course of the decade, i.e. randomly signing sexy female muses as mouthpieces for his music. This chick definitely can't sing, but the song is tight. Sounded better in the studio, actually.
Slim Thug – Click Clack feat. Pharrell & Pusha T. (2005)
Complex Says: We could've picked any number of songs from Slim Thugga's first album, but we're partial to this gangsta shit, especially with Pusha's inspired cameo.
Fam-Lay – Da Beeper Record feat. Pharrell (2006)
Complex Says: Norfolk's finest definitely deserved better. This shit right here is crack.
Solange – I Decided (2008)
Complex Says: This was a single (with a video), so it might not be that slept on, but everything Solange does (with the exception of chopping off her hair) is pretty much ignored. So props to her.
Lil' Wayne – Yes feat. Pharrell (2009)
Complex Says: This is some cool "dub-step meets Bomb Squad" type of shit, and Wayne sounds right at home. (P? Not so much.) These dudes need to get in the studio together more often.