Robin Thicke's Five Tips To A Surefire Seduction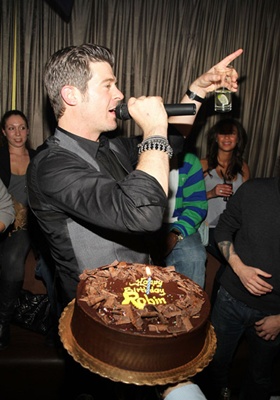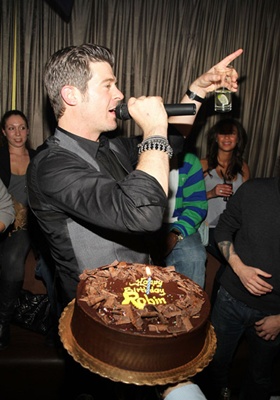 Robin Thicke knows how to seduce a lady friend. not that he would — he's married now — but still, he knows. That wispy falsetto. Those laser-blue eyes. All those steamy singles. It's no secret: R&B singer Robin Thicke knows his way around a bedpost. Thicke, 33, doesn't hide his motives – his latest album isn't called "Sex Therapy" for nothing. His lyrics set the mood and leave little to the imagination. "I'll lick you down / I'll make you feel like you're out of body / The doctor's here for you," he coos on the album's title track. Tonight, Thicke will be at 1st Mariner Arena, opening for R&B sensation Alicia Keys. The crowd will scream and swoon. Undergarments might be thrown. Thicke is married now, but over the years, he's picked up a few tips for seduction. Here's his list:
1. Don't mention your exes – any of them.
2. Lingerie is for women only, and they love it.
3. Alcohol, preferably champagne. Tequila will get you both too drunk.
4. Put on D'Angelo.
5. Don't move too fast. Take it nice and slow.