Sergio Veneno x Streetseekers.com Interview, 2 New Tracks 'Hey Mami/Be Alright'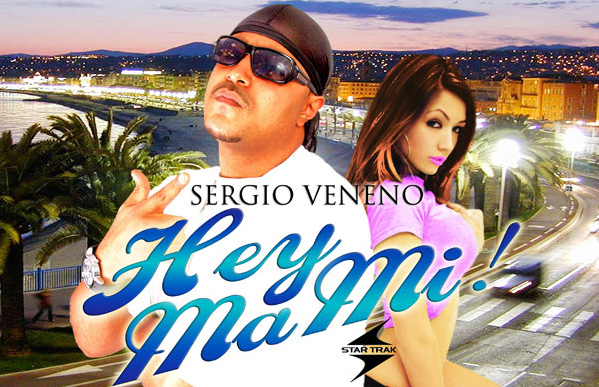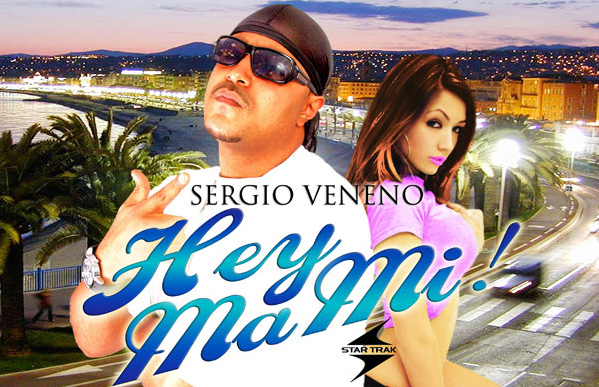 Star Trak recordings artist Sergio Veneno has been recently interviewed by Streetseekers.com where he talks about his first record deal, his first group from the high school, his La Cura album, Pharrell, The Plague Volume 2 Mixtape and more.
Streetseekers.com: How do you get started in the game Sergio?
Sergio Veneno: I started in this rap shit, I been started and doin this for a minute man. I started a rap group called Lost Cause, in high school, my little group, that consisted of me, my production partner, 2 of my best friends, through the process things started givin up, C.L. Smooth, one of my mentors, CL was like 'Come on V you gotta go solo, you gotta go', you know what I'm saying? 'you gotta do what you gotta do – go solo, you sound good'
SS: So where are you from? Are you from Washington Heights?
SV: I was raised in Washington heights but I'm from New Rochelle, NY, up by Yonkers . I went to school in New Rochelle but every weekend I'd be dropped off in the Heights – 160th and Riverside – and a big part of my life was raised out there in the hood. Me and my cousin Jon Doe, Make sure you put that nigga in there.
Sergio Veneno – Hey Mami (10′)
Sergio Veneno – Be Alright (10′)
SS: Are you Dominican originally?
SV: Yeah Dominican, Mother and Father.
SS: So what about the first record deal you came across?
SV: That was like in '02 – '03. I always been grindin' on the underground circuit, doin open mics, me and Scram Jones, that was a big part of my success right there. DJ Scram Jones, he's a multi platinum producer right now, he's worked with Mariah, 50 Cent, Lloyd Banks, Biggie – he's worked with loads of people – the list goes on. I used to carry Scram's records, on open mics he used to DJ on open mic nights, and that's how I started getting my little credibility and I luckily landed a record with D and D Records. D and D Records was pretty big at the time, that's where everybody recorded at, that's where Biggie recorded his albums there, Jay Z recorded his first album there, so I was just a little kid real hype over that, so they signed me to a little independent deal, I got one 2 records and after that they fell under after the internet craze took over.
SS: Over here you were first heard on the NORE album, La Famillia.
SV: That was big, I gotta big up Noreaga, he put me on his first reggaetone album that he did, 'Ya Tu Sabe' I made great friends with them dudes, these are my long life friends now, SPK, Big Mato and NORE definitely.
SS: Which track was that, 'Soy Un Gangster?'
SV: So Young Gangster, right there, to my nigga True Life, locked down right now, that was a big one, Put True Life on that record, it was originally Me, Nore, Big Mato and then True Life got on.
Noreaga – Soy Un Gangsta feat. Big Mato, Tru Life & Veneno (06′)

SS: So what came first? Did StarTrak come first or the move with Nore come first?
SV: I was already working with Nore, Big Mato, SPK. I kept all that Star Trak stuff separate until I was signed as I didn't want them thinking 'like wow he's signed to Pharrell until I was officially signed to them. Nore went to Scram like 'yo your man signed to Pharrell?' I needed to keep it under wraps and you know eventually had to let them know and Nore started showing me more love, instead of making one record I made 2 or 3 more, altogether I recorded with Nore like 8 records but only 2 or 3 made it on the album.
SS: That's cool, so you put out The Plague Mixtape?
SV: Yeah the Plague, I did other mixtapes, I had another one called Beast Music, that was another one that did well, we put it on the internet and burned 10000 copies and handed them out free. The Plague mixtape did well, we got 60-80,000 downloads, them numbers are something for a nigga that's not really known in the game. Plague number 2 coming soon little bit more English music going on right now, crazy fire, you gotta stay tuned for that sergioveneno.com, heavybank.com putting a download link on there.
SS: So you've givin everybody the plague, when we getting La Cura?
SV: Oh shit man, I'm prayin too, its hard man, I gotta put that out myself, I don't know when its comin out. Music is on hold right now at Star Trak, I don't know whats goin on, Pharrell and everybody are doin their things. Everything is at a struggle, especially at Interscope as far as music is concerned. I mean 50 didn't sell records, that's a big thing when the main boss aint selling records they start lookin around like 'shit, whats goin on, where do we go?' Right now we gotta keep the internet buzzin, getting it poppin on the internet, doin your shows and get your music out to the people hearing your music, luckily I got a couple of connections in the radio, have them go through my records and getting me out there. You gotta do it yourself, its almost BACK to BASICS, back to the pioneering days like when you was doin it with one label, there's one label right now called the internet.
SS: For the record you must be doing something good, cause we hearing of you over here.
SV: If I'm doin something good, then it's by the graces of God. I appreciate and I'm happy i'm heard of. I'm happy Pharrell signed me, I'm happy he gave me that co-sign – you never hear me say a bad word come out my mouth about Pharrell, ya know what I'm sayin?! I can never diss that man because at the end of the day for pharrell to hear my record and be like 'wow I wanna fuck with this kid, I wanna sign this kid, wherever the fuck he is fly him over put him in a Rolls Royce and yo to have him do all that shit for me was something. Pharrell is the truth. I wanna say something to all artists: You gotta take this shit up yourself, don't think that cause youre signed, you gotta a deal or whatever, or you got certain people behind you, that you just gotta lay back and let the machine happen – it doesn't work like that, you gotta put all your effort into that music or you aint gonna get it.
SS: Was there anything that you wanted to mention that I haven't covered in this interview that you wanted to get out there? Cause I don't know what projects you got bubblin at the moment, is there anything you wanna put out there?
SV: The new project is The Plague Volume 2, you wanna look out for that its called Contagious. We got a bunch of hot records and some ill features. Its definitely gonna be hot. All my people in the UK, I'm glad you all know me and soon I'm gonna be out there performing for you all, and that's what it is! Big up StreetSeekers for getting my word out there, shout out Star Trak, Shout out Beast Music, Shout out MDT – my team my street team, Shout to connectionmagazine.tv, Definitely a shout out to Blackwater P, I appreciate all the movements to make this happen, shout out Star Trak, Pharrell, my people HQE, you already know what it is.