Game x Murder Dog Mag Interview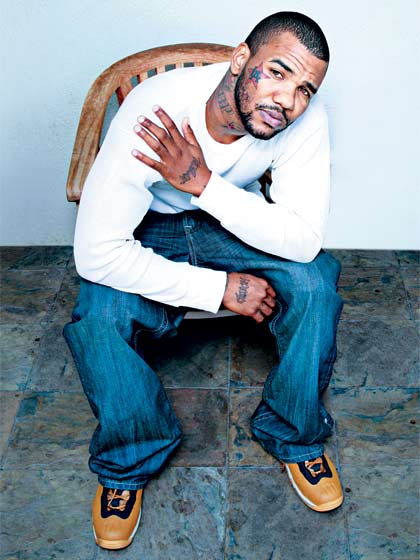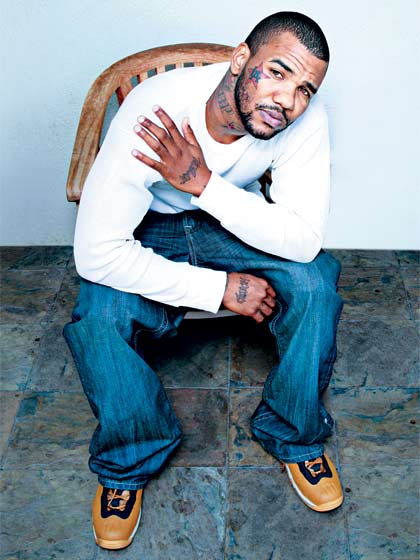 Game has been interviewed by Murder Dog Mag talking about bunch of things such as working with Pharrell, JT, Nelly Furtado and he also revealed that Lupe Fiasco will also be contributed on the R.E.D. album.
Murder Dog Mag: I see that Pharrell is not only doing some production on the album, but is also executive producing the album along with yourself. The two of you have a great working relationship and have also developed a great friendship. How did all of that come together between you and Pharrell?
Game: Since the beginning of my career I had everything going for me but one of the only things that I hadn't done that I wanted to was to work with the Neptunes. We never figured it out until recently.
MDM: Why did it take so long?
G: Everything had to fall into place. It just wasn't the right time until now. I used to think that maybe he didn't want to work with me or maybe that he had an opinion and that it wasn't a positive one on me or my work. I just kind of got mad at him without ever even speaking to him. Then one day we chopped it up and we hit it off. We are like the best of friends coming into this album.
MDM: Being that Dre wasn't on the "LAX" album, were you looking for Pharrell to possibly be on that one too?
G: We were going to work on the "LAX" album together but our schedules conflicted and we just couldn't get it done. We ended up saving this for the "The R.E.D. Album".

MDM: When did you realize that you and Pharrell had such good chemistry working together?
G: It happened real fast. As soon as we got in the lab we worked so good and so fast that the joints would come out so crazy, and the methods were so effective.
MDM: At what point did Pharrell become an executive producer of the project?
G: After us gelling in the studio and working together so good I saw that we had taken shit to the next level, so I asked him if he wanted to be the executive producer of the album. He said, "I would be delighted," and that's where it started.
MDM: Both of you come from two different sections of the map, so for you to come together with your different styles is a plus all in itself.
G: Exactly. It shows people that talent recognizes talent no matter where you are from.
MDM: In addition to Pharrell, you have an incredible cast on "The R.E.D. Album".
G: We got all kinds of crazy features to tell you about, starting off with of course Dre, Pharrell, Snoop, Beanie Sigel, Rick Ross, Nelly Furtado, Robin Thicke, Lupe Fiasco and Justin Timberlake, to name a few.
MDM: It's crazy because you are this West Coast Gangsta MC working with the likes of Nelly Furtado and Justin Timberlake. What a unique combination.
G: I'm just showing how I can do different things with different people from all angles. You never know what the Game will hit you with. I come at you from everywhere. This is definitely my best to date. I am not just saying that. I let loose on all levels on this one.
MDM: Nelly Furtado is known for her singing ability. How did she sound on her feature with you?
G: She was just singing like the song bird that she is. Nelly Furtado would just come on and start singing like crazy. If I could put you in the mind of anything, she probably could remind of you of Janet Jackson on this one. She came in and really did her thing.
MDM: Justin Timberlake and you are an odd combination. You are gutter and street and can rap like nobody's business, and he is as Pop as you can get. How was it to work with him?
G: Again that's me showing how I can work with various people on so many levels. He's a dope dude. He came in there and was only there for about ten minutes. He did the hook and left after ten minutes. He is serious about his shit. He came in did the hook and looked around and said, "Is everybody happy with it?" He was in and out like the wind; as quick as he came in he was gone!