Buddy Talks 'Idle Wild', 'Oscars' & 'Compton'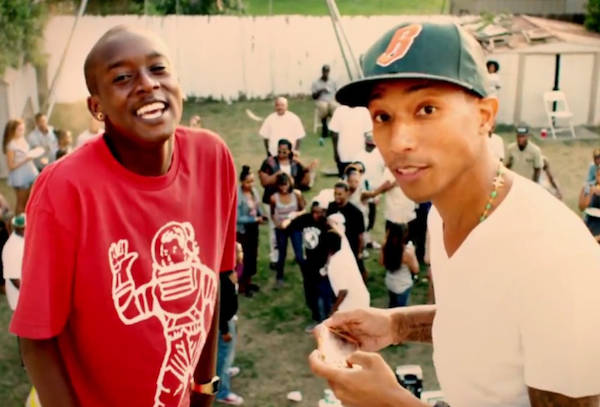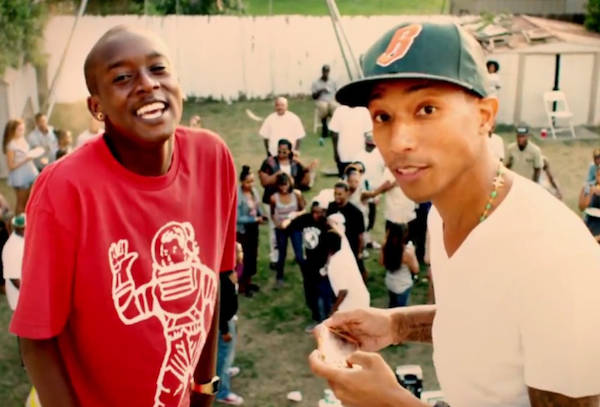 I Am Other signee Buddy sat down with Myspace to talk about his upcoming projects, having a track on Rick Ross' Rich Forever mixtape, being a trained actor and much more.
Myspace: You are the first artist signed to Pharrell's new label I Am Other. Do you feel a sense of pressure being the flagship artist for such an established legend?
Buddy: Well it's pretty chill, you know. No pressure, Pharrell is really chill. He's a pretty cool person and the whole team behind me that I have is real relaxed. We kinda just let whatever happen, happen, you know, this is life, whatever goes on like its meant to happen.
M: How was the first meeting with Pharrell, and how did the meeting all come about?
B: Well, it came about when my manager Andrew Shack brought Scott Venner on the team and Scott Venner and Pharrell just so happened to be pretty cool, good friends, and I played a couple of my tracks and Pharrell was feelin' it. So then I met with him then played him some other stuff, showed him a couple videos I did like a while back, and he was down with the whole movement. So he end up signing me, and we been gettin' it ever since.
M: What is an Awesome style tip you picked up from Pharrell?
B: I mean I gotta couple BBC boxes, I aint go lie. People be jealous, but you know I just tell 'em to get yo money up man and you could do it too.
*myspace.com
*myspace.com/buddyofficial
*twitter.com/meltslovebuddy
M: What can the public expect from Idle Time?
B: Aw, you could expect some REAL STUFF, like some actual relatable things that go on in everyday life. Like the little things that you wouldn't even think to think about is going to be brought to your thoughts.
M: People don't know, but you are the voice on the hook for the Chuck Inglish produced "Party Heart" by Rick Ross? Did you know that the song was going to be on the Rich Forever mixtape? Why weren't you credited on the record?
B: I kinda didn't want to be credited for it, it kinda happened on accident. I was early for school, and I hit up Chuck. He was in the studio, and the studio wasn't too far away from my school. I went to the studio, Stalley was in there, they was workin'. They had that beat you know, and we was chillin'. Chuck told me to give 'em a hook, and you know I did my thing, and that kinda just happened. Then it just kinda ended up on Rick Ross mixtape, but I feel like if I was credited then people would have like expected more out of me you know what I'm sayin'.
M: So it was your idea not to be credited for it?
B: I mean kinda. Just to have that kinda sittin' there is cool and for people not to know and to find out later is way better than just to know.
M: So you didn't even know that it was going to be on the Rich Forever Mixtape?
B: I found out that it was going to be on Rich Forever like the night before it dropped, so I was pretty stoked, but I was chillin' at the same time, you feel me?
Rick Ross – Party Heart feat. Buddy, Stalley & 2 Chainz (Chuck Inglish)

M: Along with rapping, you are a trained actor? You've been going to acting classes since you were a kid, and you even started directing your own videos. Is acting your ultimate passion rather than music?
B: Well it's all pretty much the same. Entertainment mostly is just all one big thing. I started out acting, just like my mom, since we, I grew up in Compton, so my mom didn't want me just runnin' around Compton on the weekend. So she just gave me something to do, gave me, you know focused energy is like the best energy to have. So I had something to do and I liked doing it and became passionate about it and just made it happen for myself. Hard work pays off.
M: Which would rather win, A Grammy or an Oscar?
B: Oh, I'm getting em all!
M: What are Melts and who is your biggest Melt?
B: Melts is just another word for girls. We don't want to disrespect the beautiful women out here, you feel me, so it's just all the ladies melt for Buddy Cuz; a n**** so hot you feel me. (Laughs) Oh nope (shakes head), no melt right now. I gotta stay focused right now.
M: You have mentioned in several interviews that you are looking to change the way people portray Compton through you music. Explain that statement?
B: Well, I mean when Compton music first hit, it was all gangster–get shot, get beat up, go to jail, and the cops gonna come get you and that's gonna be it. You feel me? So people just automatically stereotype Compton. If I was to go out of town and tell somebody I was from Compton, they would be afraid, just because I said that I was from Compton and that's pointless. It's 2012. I ain't takin' dat s***
M: Aside from music, what else is Buddy awesome at?
B: Buddy is awesome at anything, like I just have that awesome personality no matter what I'm doing, even if I don't know how to do it. I can make it look cool and that is the awesomeness I portray
M: You've been in the studio with Snoop Dogg and Pharrell, are there any artists you are really looking forward to working with or really want to work with?
B: Man, I'm trying to work wit, I'm tryin to shut s*** down, like I,m tryin, to work wit the Timbalands, the Swizz Beats, the Missy Elliots, the R. Kellys. I,m really tryin, to ride around, and get it.
Buddy – Awesome, Awesome

M: You had one hell of a party in "Awesome, Awesome". Tell us your craziest awesome house party story?
B: Oh (laughs). Oh my God we had the craziest party; it was at my house. We shot the video in my house in Compton and it was at the same location. I was supposed to go to the studio one day, and the producer had cancelled on me last minute, so I had all my homies with me and my sister and we just wanted to make something with that day. You know, my sister had a great idea, like lets throw a kick back. The word "House Party" is just so sketchy nowadays, so we just call it a kick back. I asked my mom, she said yeah. So then we just like promoted it on Twitter for like an hour or two, and people just kinda caught wind. With all this new technology, it's easier to make last minute plans, and that was the day that everyone was looking for something to do and I had that something to do and everybody came to my house and we shut it down. There were melts all around and it was goin' down.
M: Who were your musical influences?
B: Growing up I listened to the radio a lot. I honestly got influenced by like Chris Brown and Lil Bow Wow, like lil' melodic stuff like that. I didn't get into underground til like middle school. I was really more [into] mainstream stuff, so I'm like after the bucks you feel me. Instead of just, I mean, I'm tryin' to get my name out and I do it for the love but I want to get that famous famous money.
Fun Facts
First Album bought – Missy Elliot – The Cook Book
Last Album bought/downloaded – Rick Ross – Rich Forever
First Concert you've been to – I never been to a concert. If it were my first I'd go see Beyonce. I ain't gonna lie, she's sexy.
Artists with the biggest impact on your career – Pharrell Williams