Mystikal Breaks Down His 25 Most Essential Songs On Complex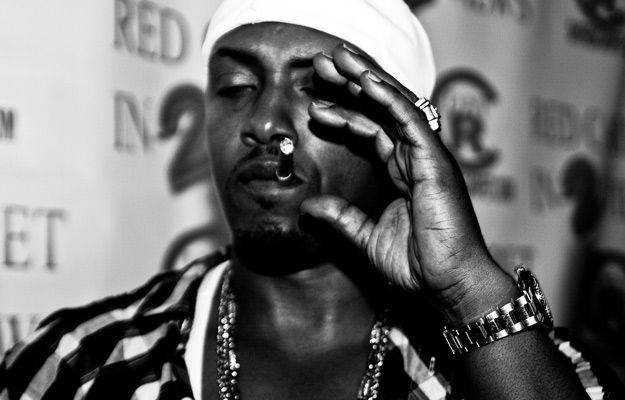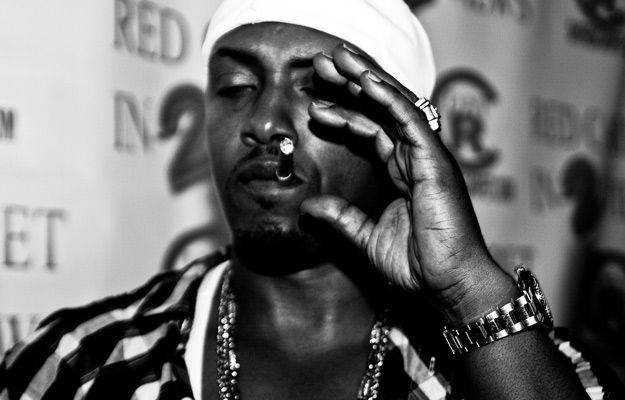 If an explosion could be condensed into human form and taught to rap, that rapper would be Mystikal. The New Orleanian rap legend's manic, scatter-shot flow took him from local hero to the de facto general of the No Limit Soldiers at the height of their success and propelled him towards genuine pop star status by the turn of the century. In 2004, his career was abruptly derailed by a six-year prison stay stemming from extortion and sexual assault charges, but he returned to the world and the rap game last year.
A seemingly changed man, but no less of a ferocious rapper, he's since inked a deal with hometown hit makers (and his one time rivals) Cash Money. With today being Fat Tuesday aka Mardi Gras, we got Mystikal to tell the stories behind some of his biggest hits, telling tales of how he opened for Run DMC, beefed with an entire rap sub-genre, and almost slept through No Limit's most memorable posse cut. Written by Andrew Nosnitsky. Thanks to menamearenick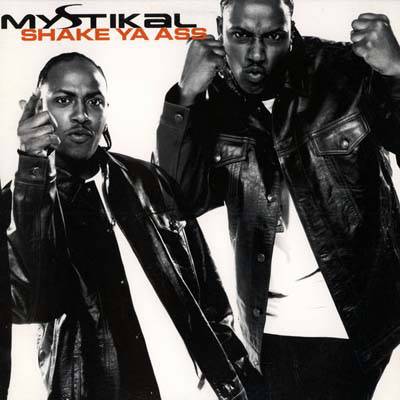 Mystikal – Shake Ya Ass feat. Pharrell (00′)

Album: Let's Get Ready
Label: Jive
Producer: The Neptunes
Mystikal: "Life-changing—another reinvention. I guess I reinvented myself about 18 times throughout my career. At that time I was transitioning from the O-Dog braids to the braids to the back. And with me I mean to the backbecause them bitches was behind my ears. That's why I always rock a doo-rag, ya heard me? "In fact, after I was really rich I took that bitch off because I didn't give a fuck. I ain't hiding this bitch no more. So at that time I was just reinventing again. Fashion was turning the curb, Fubu and all that shit was popping off. That was a golden era. "[Working with The Neptunes] was like being around fucking mad scientists. Too creative. [Pharrell] is one of the most creative brothers I've ever stood around. That shit was dope—it fit. That [sings] 'Attention all you players and pimps…' that was all his handiwork. He wrote that hook, bridge. I would've never came up with nothing like that. I would've just been hollering shit.
"It was really fun putting that bitch together. That was one of the first beats he played for me. After I heard that I don't remember anything else that he played. I was just waiting for him to go through whatever he wanted to play and say, 'Please go back to that other one, please brother.' "I was well pleased with how it came out, but I didn't think it would properly represent what I was like. It's a hit-or-miss game. If it would've been up to me, I wouldn't have released it as a single, thinking about my fans, and it would've been looked at as a sell-out. 'Aww he went and crossed over, he all about the money now, he don't give a fuck about the fans.' "I didn't feel like that was the kind of artist I was. I felt like I was more hardcore. I didn't want to be a shake-ya-booty kind of rapper. They'd be like, Aw you just trying to be like Juvenile with 'Back That Ass Up.' I wanted to stay in my own lane but that's how that bitch came out though, from that beat. And it almost was me paying homage to Bounce again, too. That 'Show me what you working with' is Bounce language.
"But that motherfucker was so undeniable, I had to sit my ass down and say, 'Alright, y'all put it out.' Matter of fact, at that time I was trying to push 'Throw It Off' to be my single and it wound up not even making the first cut of my album. It got on after the first 750,000 copies were pressed. "I was pushing for that and I used to throw it in the concert and people were 'Yeah, that's good…' And I'd be like 'Well check this one out,' and do 'Shake Ya Ass' and it'd be pandemonium. It's not all the time that a song come on that make you forget about who owe you money or who you owe money to or what the fuck you was complaining about. It just totally captivates you, makes you smile, shake your head, and feel better. So that was one of them ones right there. That shit was special."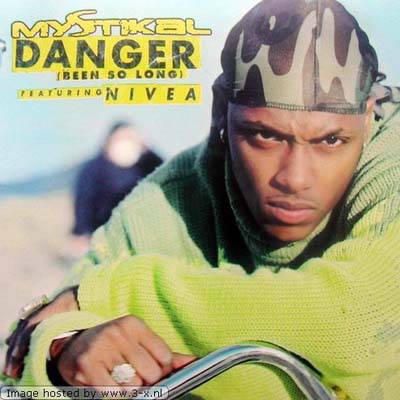 Mystikal – Danger (Been So Long) feat. Nivea (00′)

Album: Let's Get Ready
Label: Jive
Producer: The Neptunes
Mystikal: "That's one of those songs I almost passed up because Pharrell was kind of expensive at that time and I was trying to spare my budget a little bit. When he came through with that one I was like, 'Damn!' I knew that was gonna be expensive. "I told my A&R to cancel the studio and all that, [but] after I did all that I had the CD in the room and I pressed play on that CD player and it came on, I called her ass right back and said, 'Alright, alright, I'mma do it!' And I'm so glad I did because y'all seen the outcome. "[I loved] everything about it, from the way it started off to putting Nivea on it. I think that sealed the deal on that right there, having Nivea's vocals on that damn thing. She was newly signed to the label so we were kinda blowing up together."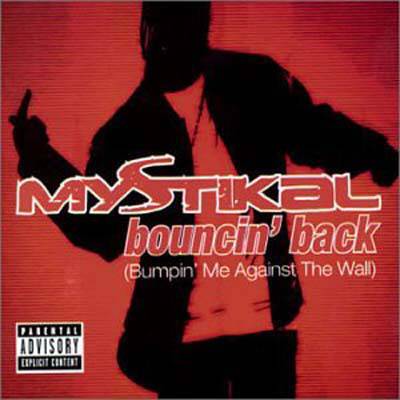 Mystikal – Bouncin' Back (Bumpin' Me Against The Wall) (01')

Album: Tarantula
Label: Jive
Producer: The Neptunes
Mystikal: "'Bouncin' Back' was supposed to be an analogy for recovering from 9/11 and using myself as an example. If I can bounce back and make it, we all can. Sometimes you gotta get knocked down to get up. That's what I wanted 'Bouncin' Back' to say. It ain't about how you fall, your ass gonna fall, but you gotta get your ass up. That's the part that's not in the script. "I wouldn't have picked that one [as a single either]. It was too political and it was more personal. That's something I wanted y'all to hear on the album and know that I meant it. But The Neptunes and I had such great chemistry and the label was just like, 'Fuck it.
"Even when I do that song in concert right now it still has that real roaring response. Once again they were right… but they were kinda wrong [too] because my first week sales with Tarantula looked like a fall-off. And as far as my fans were concerned they were like, 'Tarantula's better than Let's Get Ready,' but it's all in the timing and all that shit. "I don't think [Jive] understood exactly how I needed to be marketed and what it took to market an artist of my caliber. My shit is different. [Pop] was their bread and butter, and I never was a main priority. "I was a top-shelf artist but I wasn't their bread and butter. They had a ceiling on it. They was only gonna spend so much and that's it. And all it took was a certain dollar amount for me just get me out there, and I'mma do the rest."