Nigo x Dazeddigital.com Interview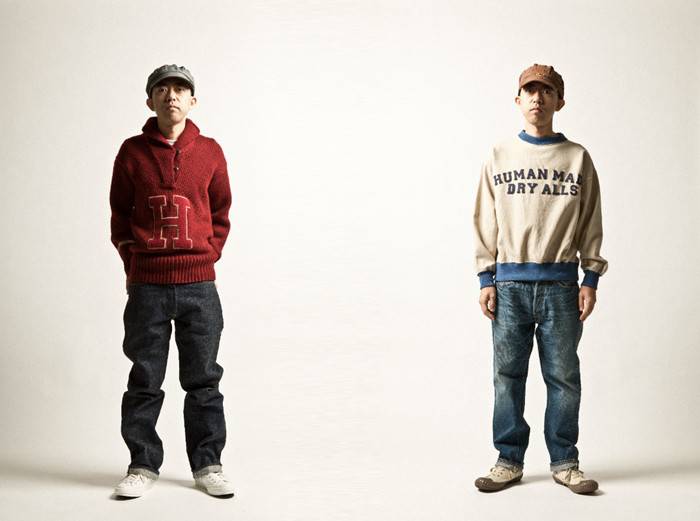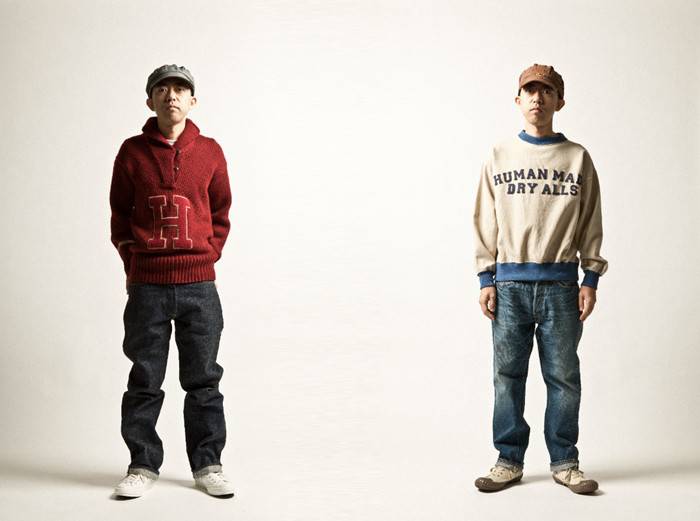 "We speak to the legendary BAPE designer about his new brand and premiere exclusive images from the S/S12 collection by David Hellqvist. Having Revolutionised streetwear in the Late 90s and Made p its Centre point through the Birth of A Bathing Ape . ®, Nigo is Now two Seasons INTO a new, very Personal Project Human Made is less about logos, attitude, and Loud Colours – it's a . sartotrial deep dive into the wonderful world of vintage Continuing his own obsession, and just about every Japanese teenagers it seems, with vintage American workwear, Human Made looks closer at the craftsmanship – and the intricate detailing that ensues-of a bygone era.
The result is clothes, as Nigo Says, That he wants to Wear Himself Up … a more grown version of BAPE Human Designed for Mainstream Is not Made succes -. At least not in a BAPE ® kinda way – but just That Makes the project more heartfelt. Here we exclusively premiere images from Human Made's S/S12 lookbook and talk to Nigo about his plans for the brand …"
Dazed Digital: How and when did Human Made start?
Nigo: It started in the second half of 2010 How I just wanted to make some things I couldn't make at A Bathing Ape ® Selfishly, it's all things I wanted to wear myself!
DD: What's the main differences between Human Made and A Bathing Ape ®?
Nigo: It's different stages in an evolution – from Ape to Human.
*dazeddigital.com
*humanmade.jp
DD: In what way is Human Made a closer personal connection to you than BAPE ®, is it more based on your own wardrobe?
Nigo: The process for Human Made is that I just freely think what I want to wear BAPE ® is a well established brand with a certain language and it is important to retain that, so it is less free Also Human Made is about enjoying the process of designing and making clothes – there is a lot more detail in design and construction.
DD: You are very inspired by American workwear and culture – what's the attraction for you?
Nigo:. I have always liked simple looking clothes and I like that workwear is designed for a function Also the era of clothes that inspires me for Human Made represents lost technology: the machines don't exist anymore to make some of the fabrics and stitching we admire in old clothes -. so working around that problem to achieve a similar feel is an interesting process The fact that it is not easy to recreate the feel of some of these classic garments gives them a special quality even though they were always designed with the most practical and economical intentions.
DD: There's a very graphic approach to Human Made – where does the inspiration for prints come from?
Nigo: I have a general theme for each collection, but it is usually inspired by things I come across in everyday life There are many reproduction brands out there doing copies of vintage, sometimes quite brilliantly, but I am not interested in doing that. I want to be able to express something of myself in my designs and one way that happens is through the use of graphics … The fusion of that and the techniques that were developed by reproductions specialists (which are in fact recent developments) is something that I feel is a very modernist approach.
DD: Is there a piece in the S/S12 collection you feel perfectly sums up Human Made?
Nigo: The zip-up sailor shirt.
DD: Are you aiming at making Human Made into the same sort of business as BAPE ® is?
Nigo:… No, that isn't the aim I don't think it would be possible What I am doing with Human Made can only appeal to a much smaller audience I actually haven't set myself any goals for what I want the brand to become as a business. I will just concentrate on creating and see what happens.