Leah LaBelle x KarenCivil.com Interview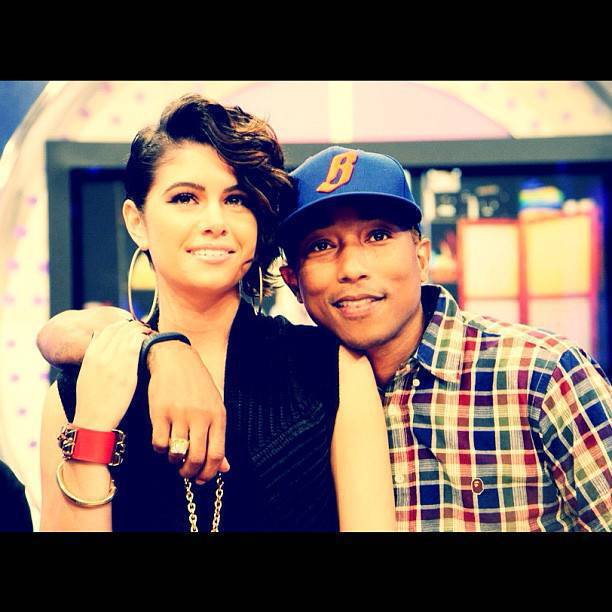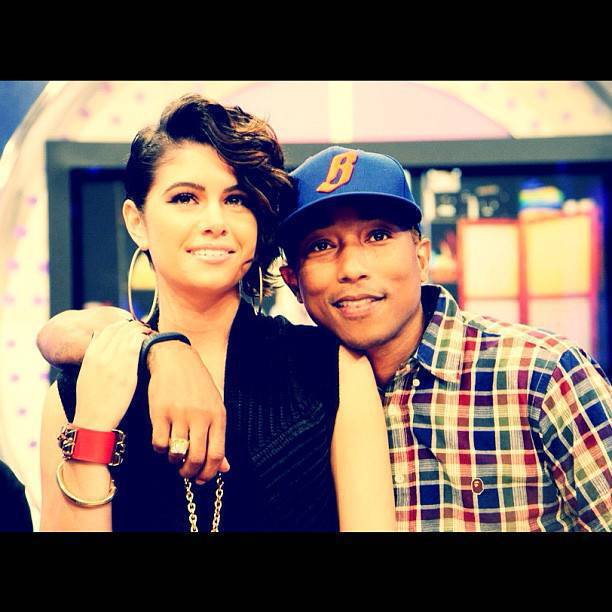 Having either Pharrell Williams or Jermaine Dupri by your side and help guide your singing career would be a dream for any recording artist, but to have both industry legends having your back must feel pretty damn good. That's the fortunate situation 25-year-old singer Leah LaBelle is currently in, as the Epic Records signee can be seen at any show and you'll see JD and Skateboard P right by her side. Although it's nice to have those two by her side, it's the Seattle native who paved her own way to where she is now. From auditioning as a teen several years ago on American Idol to getting signed by L.A Reid of Epic Records to dropping her first single entitled, "Sexify" (complimented with her first music video) off her upcoming debut album, Labelle is steadily leaving her footprints (whether in heels or sneakers) and making a name for herself.
The self-described tomboy-turned-lady is gearing up for her debut album, which is currently in its finishing touches as of now, and is ready for an end-of-year release. KarenCivil.com caught up with the fun-loving, "Sexify" singer (minus her "dads" by her side. More on that later!) and chatted about being a tomboy, basketball, what is sexy, what to expect from her debut album, her relationship with JD/Pharrell/L.A Reid, and much more.
KarenCivil: So you're a Seattle native, and you also used to be a tomboy. Do you still have some of that tomboy in you?
Leah LaBelle:Yes, I do. I would say that I'm a bit rough around the edges, still. I've grown up and become more polished. I'm a lady now but I'm still laid back. I'm not the biggest athlete, but I could get down if you wanted to play some basketball with me. I love to wear sneakers and to be comfortable but I can still throw on some heels and be a lady as well. I'm that girl that's comfortable and cool but I still have moments where I want to be a lady but the tomboy comes out for sure.
KC: That leads me to my next question, I'm assuming you followed the NBA playoffs, so were you happy the OKC Thunder lost?
LL: Well, I was kind of upset that Seattle doesn't have the Supersonics. I was a huge fan back when Shawn Kemp and Gary Payton were on the team. When they left, the whole city was really sad but I didn't follow them to OKC. I became a Celtics fans and it was hard for me to watch them be in the playoffs was a slap in the face. It was a bit exciting because it was our old team, but it was also sad and it could've been our city. No hate or no love lost, but still so sad. [Laughs]
KC: You recently dropped your music video for Sexify. It was your first video, so how was the experience?
LL: It was really fun and nerve-wracking. I was really nervous because it was my first video and you don't know what to expect, especially with all eyes on you. I just had to deliver and put forth my best effort. I've been in a few videos such as Jordin Sparks since she's a good friend of mine. I had a little character role in her "S.O.S" video. I was also in Keri Hilson's "Turning Me On video," so I have been in music videos but to have it be my own, it was an exciting and nervous feeling. I had the best time ever. It went by so fast. My mom was there and it was a really awesome day.
*karencivil.com
*twitter.com/leahlabelle
KC: What are some cool, crazy, weird, random things about shooting music videos that people may be surprised to hear?
LL: I think it depends on the shoot, the person and the type of energy you're around. For me, I was focused and had my loved ones around. You're there to work, so obviously you have fun but you don't want to waste anyone's time or energy either. You can make jokes, dance around –it's fun. There was nothing in my shoot that was out of the ordinary.
KC: Well what about the Pharrell and Jermaine Durpri cameos?
LL: Yeah, that was pretty awesome. It was cool to have them there and to support me. It was jokes because Pharrell didn't say anything in his part. He laughed and told me that he didn't even get to say anything but I thought it was awesome. Also, with JD, he was dressed down with nothing. You know, he always wears sunglasses but he didn't wear them and put on a wife beater. It was fun to have them there to support me on my day.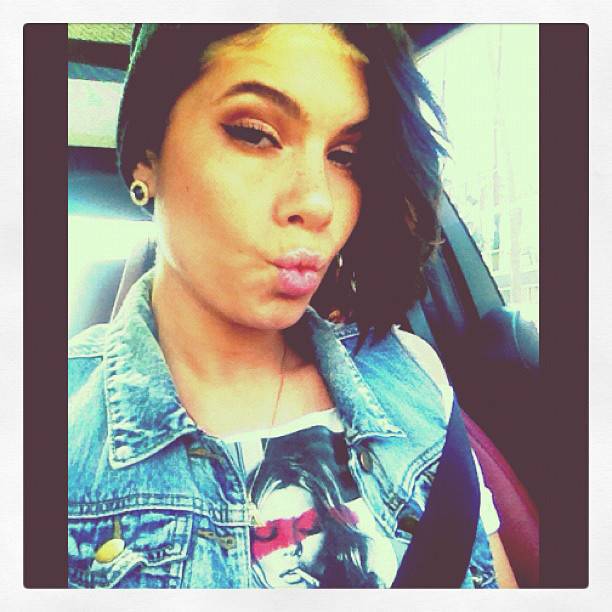 KC: And one of the lines in the song is sexy vs. skanky. From your standpoint, what is sexy?
LL: Sexy is confidence. I don't like to say that sexy is a look or something you have to try and be like. I believe confidence is the sexiest thing you can have as a person. If you're confident in who you are and you're sure in yourself –everyone has their insecurities and flaws –and you embrace those things, such as you don't walk around with your head down, doubting yourself, and you know your insecurities make you who you are, and still walk around with your head high, then that's sexy.
KC: How much does sex appeal, especially for female artists, play into the overall star factor of being a recording artist?
LL: It's hard because you want to say that talent is everything in this industry but there are so many factors that play into being a recording artist. Everyone is beautiful in their own skin and own way. A lot of times you can speak for more than what a person looks like and a lot of times, you can have looks that are better than what the music sounds like. Looks play a role, but it's hard since sex appeal might not be appealing to one crowd but can appeal to a whole bunch of other people.
KC: Going back to "Sexify," that track is targeted towards mainly the female audience, so when you're making records, how do you make sure you reach out and connect to the male demographic?
LL: By being honest. A lot of my records tell stories and if you love music and appreciate what you have to say –I've had a lot of males listen to my songs and tell me that I've said things that they wish a lot of other females would say. By being honest, it draws people in lyrically. I'm not really man bashing or man hating in my records, so there's a place for guys to listen and be like, "That's fly," or "That's cool." I want to cater to everyone and make sure they all have something they can listen to.
KC: You're also surrounded by a few guys yourself in Jermaine Durpi and Pharrell. What's one lesson you learned from each of those guys? Whether it's about music, the business, or life in general.
LL: Pharrell has taught me a lot about music and opening my mind up to different kinds of music, not being closed-minded, taking risks, and not following the crowd. He told me to really embrace who I am and what I want to give to the world that I may not have seen in myself through being different. So just not doing things everyone's expecting me to do. He taught me it's okay to step out and at times, I've challenged him and tell him, "I don't understand what you're doing here." He's just like, "Trust me. You're safe if you walk this way. People will follow if you're confident in what you're doing." JD taught me to not be so serious, to have fun, enjoy my moments, and create memories and hold on to things so we can look back at it later on. He also taught me to open my mind and ears to music I've never heard. Both of them have a huge history in music, but they also know all kinds of music. L.A taught me to stay focused and to not let things distract me. He wants me to be prepared for what's to come. With their success, I kind of take it all in and make the best of it.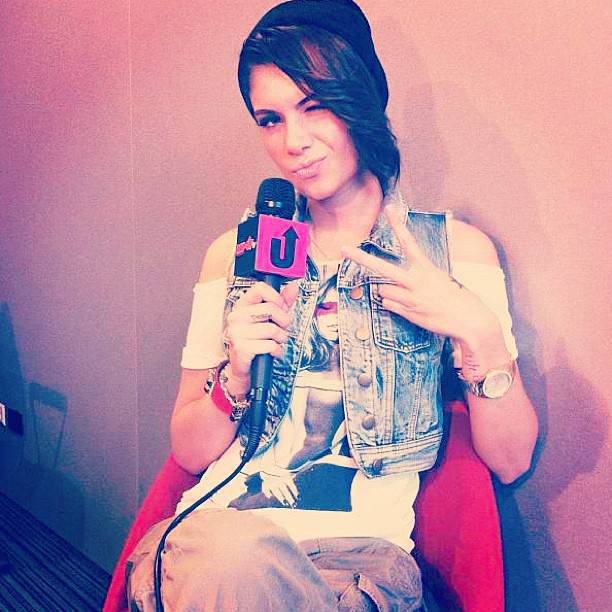 KC: So you would then describe it as a big brother/little sister relationship?
LL: Yes. Really, I call Pharrell and JD my dads. [Laughs] They're super protective and look out for me, but in the best way. They just want the best for me and have my back for sure. I love them for that.
KC: You talked about your first album prior to this interview. So is it finished?
LL: Yeah. There are always changes to be made, records to be cut or added, but as of now, we have a pretty good idea of what we want to put on the album. We worked really hard the first few months after I got signed. As of now, we have a good product that we're ready to give after we take the kinks out. We're looking at an end of the year release.
KC: What should the fans be expecting from the album when it drops?
LL: "Sexify" was a good start for what the album would sound like. It's like a retro-throwback feel with a mix of today. It has that feel-good grove with a little R&B. It has that dance feel where you want to get up and groove, but it still has the music aspect to it. Every song tells a story, every lyric has a visual where if you listen to it, you can see the story being told. I didn't just want to make records that didn't mean much. Some might be dance records, but they still have substance to them.