Robin Thicke: 'My Music Lives On Black Radio'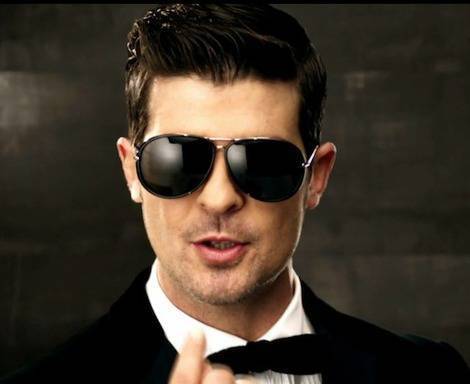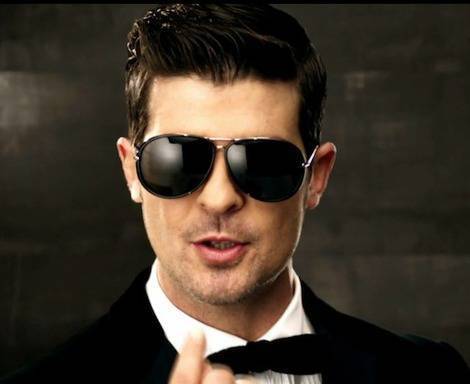 Is Robin Thicke an underdog? Despite a list of hits that includes "Lost Without You," Thicke says "middle America" does not know who he is. "I've really only had one song that played on the pop charts," Thicke told CNN recently. "All my music lives on black radio. So, TV is a huge opportunity to be seen by everyone in Middle America and all these other places where I don't really tour." As previously reported, Thicke is a judge/mentor on ABC's new reality singing competition Duets. He, along with John Legend, Kelly Clarkson and Jennifer Nettles, sings with contestants each week until a winner is crowned and gifted a Hollywood Records recording contract.
With just under 7 million viewers tuning in for the premiere last Thursday, a win for ABC, Thicke says he, nor his team, takes the show too seriously. "I don't think any of us are taking it too personally, because we all actually truly respect each other. Jennifer Nettles, Kelly [Clarkson] and John [Legend], these are great singers. For me, I'm the underdog of the group," says Thicke. "I'm just happy to be part of it and give [the] best I can each week." Just curious… Do you think Robin Thicke is an underdog? Duets airs Thursday nights at 8pm on ABC.