New York Times Review Of Awkward Black Girl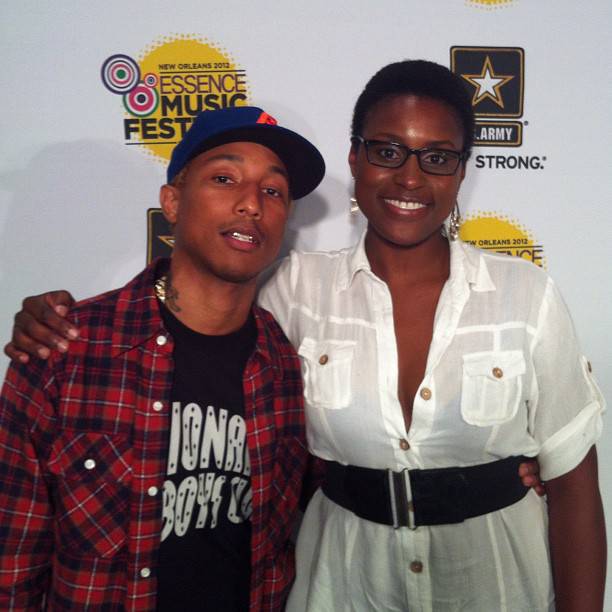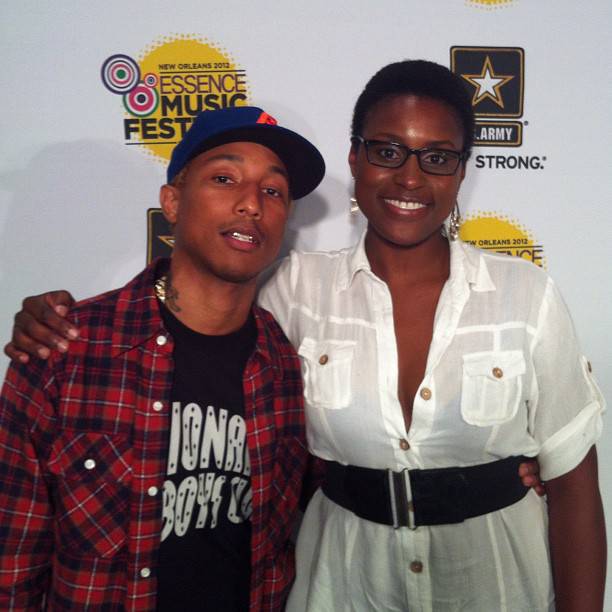 By Jon Caramanica. Life's Hard, Web Series Gracefully Illustrates. On the latest installment of the online series "The Misadventures of Awkward Black Girl," J (Issa Rae) is attempting to boost her confidence for an assignation. "What would '90s Nia Long do?" she muses. Issa Rae in the title role of "The Misadventures of Awkward Black Girl," an online series that is in its second season. She stares at herself in the mirror and tries out some sexy come-ons. She downs a few shots. She fumbles with her iTunes: "What do white people listen to when they have sex? Taylor Swift? Michael Bolton? Eminem?" The episode ends before the scene resolves, but really, the humor is all in the getting there. "Awkward Black Girl, " whose second season began last month, is full of sharp, pointillist humor that's extremely refreshing. Most of the first season, which began early in 2011, was devoted to J's tug-of-war affections for Fred (Madison T. Shockley III), a black co-worker who seemed unattainable, and Jay (Lyman Johnson), his slightly goofy friend, whom J calls White Jay for obvious reasons.
There were also difficulties at work, and struggles to make friends, as J sought other "awkward" people in hopes of connecting. The episodes grew longer — to 10 minutes or more, from just a few — and more confident over the course of the season, aided by money that was raised through a Kickstarter campaign. A couple of the entries were strikingly bold, particularly one in which Ms. Rae — who writes, produces and stars — likened training sessions at J's workplace to black sorority pledge hazing, or the one in which CeCe (Sujata Day), J's Indian-American friend, prepared J for her first date with a white guy. "Tonight you're gonna wanna wear something that shows off your curves but still reminds him that you can read," CeCe tells her. "But the most important thing is to be casual. White guys are always casual, even when they're dressed up." In an earlier episode J woke up on White Jay's couch, but her life had become no more comfortable. There's still the bum job, at Gutbusters Inc., which sells a nebulous fat-fighting product. And even though J has chosen her man, she's still forever on guard around the one she didn't choose.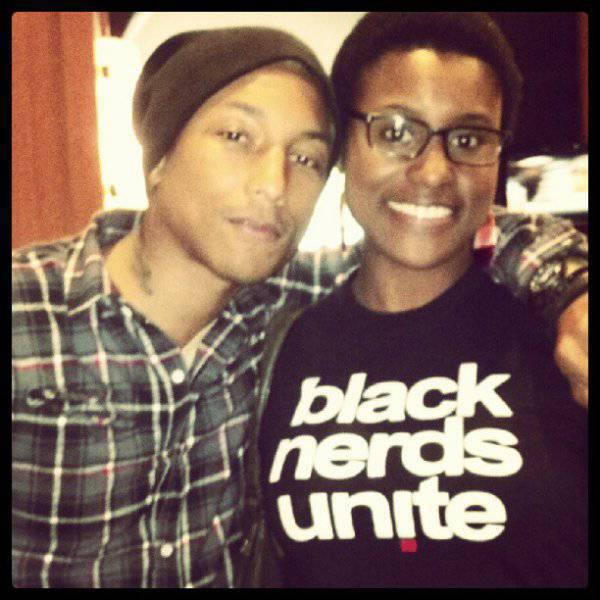 Much of the humor is conveyed through Ms. Rae's face: She's quick with a furrowed brow or with a wide-eyed look of incredulity. Her brand of comedy is small, anecdotal, experiential. When the office receptionist makes a comment showing that she assumes that J is gay, J responds, in a voice-over, "Is there a nonhomophobic way to tell someone you're not gay?" Then, cutting back to the scene, she cycles through seven possible replies, spliced together MTV-quick. With her microscopic focus and loose aesthetic, Ms. Rae is closest to the spirit of Larry David. She waxes wry about the uncomfortable interactions at stop signs or in long hallways where sustained eye contact is inevitable. There's rage too, but different from that of Mr. David, who often spins into a dark place after a benign trigger. Ms. Rae is addressing genuine frustrations: J works a dead-end job, with difficult colleagues. She is genuinely stymied by how an interracial relationship might work. The veneer of "Awkward Black Girl" is light, but the insides are far more substantial.
The show is affiliated with IAmOther.com, a video-driven Web site founded by Pharrell Williams, one-half of the music production team the Neptunes and one of the most influential sound makers of the last decade. Despite his success as a producer and his legitimate celebrity in both the music and fashion worlds, Mr. Williams has long been invested in narratives of outsiderness. His Neptunes side-project rock band is called N.E.R.D. "Awkward Black Girl" is the marquee series on his site, which includes interviews by the cult journalist Nardwuar the Human Serviette, among other series. The best thing Mr. Williams has done is to stay out of Ms. Rae's way. The production values are slightly higher this season, but not disruptively so — awkwardness is embedded in the show's aesthetic. Ms. Rae moves slowly: New installments appear about once a month, which for a show this snappy, is far too leisurely a pace, long enough that anticipation moves past fevered to fading. According to the show's Web site, Ms. Rae is hoping to turn "Awkward Black Girl" into a half-hour cable comedy, a format that would suit it well.
It would also be something of a breakthrough. "Awkward Black Girl" is plenty interesting on its own terms, but also because of the continuing dearth of black faces and voices, and diversity thereof, on TV and in film. Black leads are outrageously scarce, and mostly black casts are essentially unheard-of outside the Tyler Perry universe and BET. Often it feels as if more people were talking about that problem — think of the fraught debate that raged around HBO's "Girls" earlier this year — than trying to address it. For people so interested, "The Misadventures of Awkward Black Girl" is a great template. Start small, build a following, raise money as proof of a concept, get bigger, garner early mainstream support, expand cautiously and, with luck, jump to a bigger screen. There's a path here waiting to be followed.