Style Evolution: Pharrell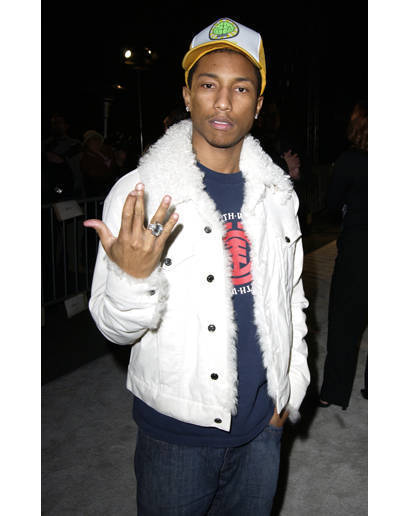 2002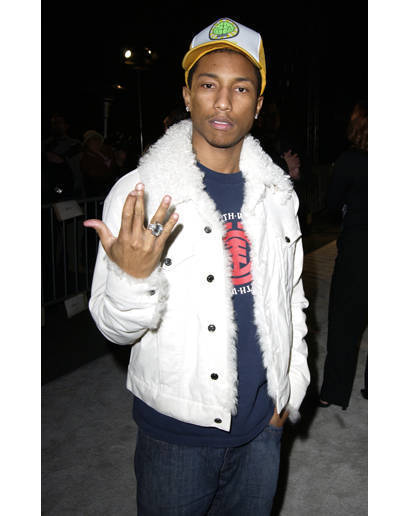 Watch The Neptunes producer/Billionaire Boys Club co-founder/N*E*R*D frontman go from hip-hop skate punk to high-low fashion hero by Stelios Phili. Pharrell is the O.G. of almost all current hip-hop and #menswear trends. Note the Element tee here—the Billionaire Boys Club co-founder was hitting up skate shops before Odd Future hit puberty.
2003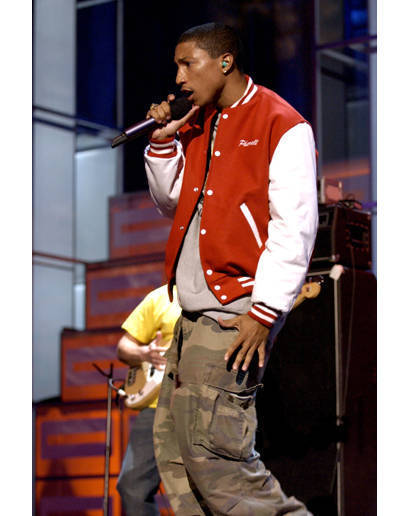 Our fashion stories on camo and varsity jackets came out in 2011. Skateboard P wore them seven years earlier. At the same time. At GQ's Men of the Year awards show. This is not a coincidence.
2004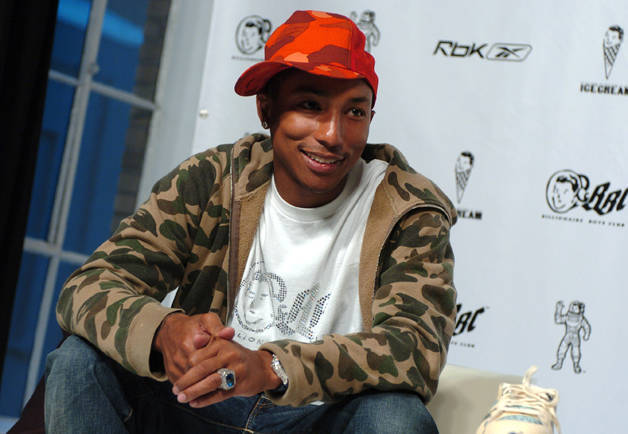 After linking up with BAPE designer Nigo, Pharrell co-founds Billionaire Boys Club and Ice Cream. His streatwear empire begins; his affinity for camo continues.
2005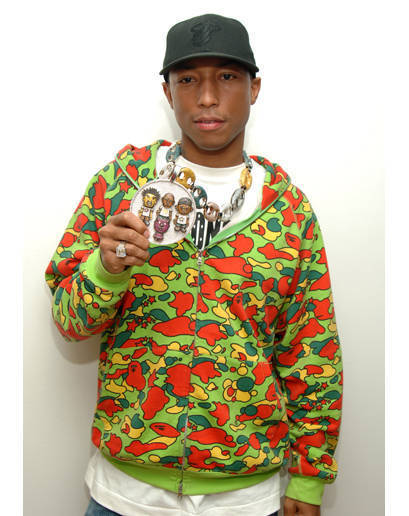 More proof of aforementioned streetwear royalty: Billionaire Boys Club tee. BAPE hoodie. Big ass N*E*R*D chain, custom-made by Jacob the Jeweler.
2006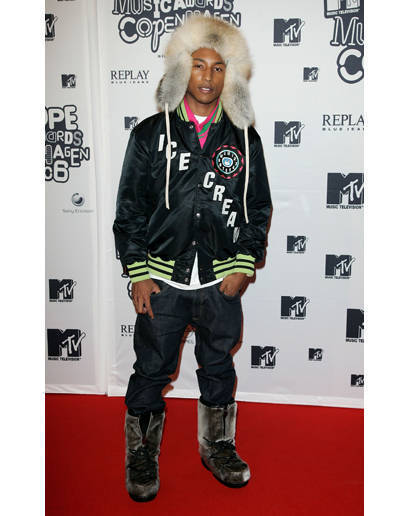 Pharrell Style Tip #382: Proportions—F&#!k 'em.
2007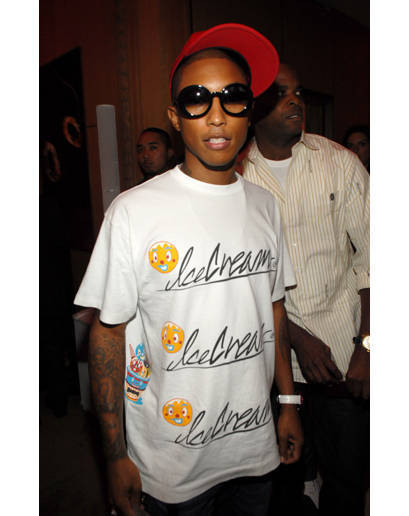 Pharrell Style Tip #873: Whenever possible, channel fallen-rock-star mojo. Here, Lennon-meets-Cobain shades. For heightened effect, combine with tip #382.
2008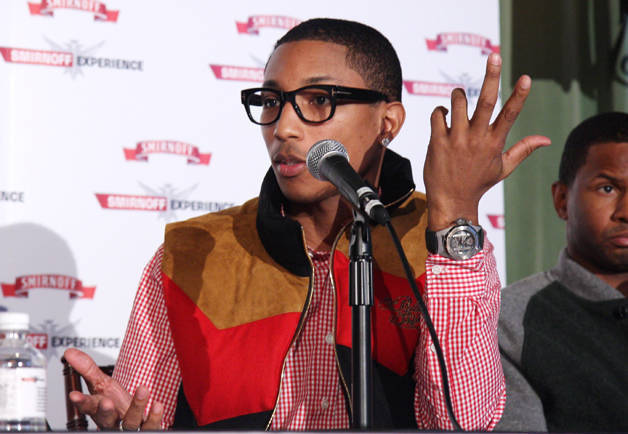 Who "invented wearing glasses" at NBA press conferences? Not Lebron. Not Westbrook. This guy.
2009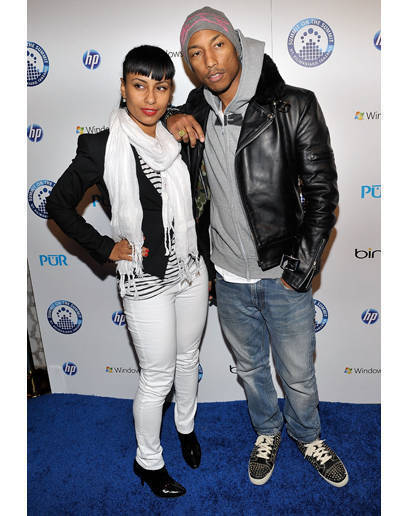 After nearly a decade of tastemaking, Pharrell goes monochrome and prepares for rebirth.
2010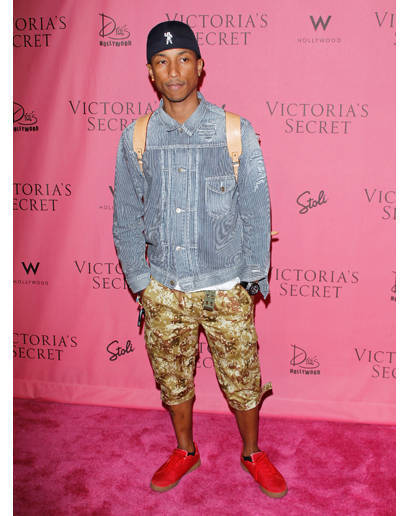 Leather rucksack, slim-fit jean jacket, BBC beanie, rolled up camo pants, plus pop-color sneaks—the prototype for the modern-day
2011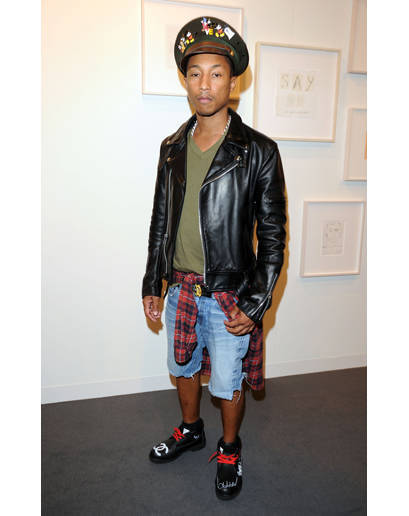 Military-grunge superhero. It never caught on, but whatever: He invented that, too.
2012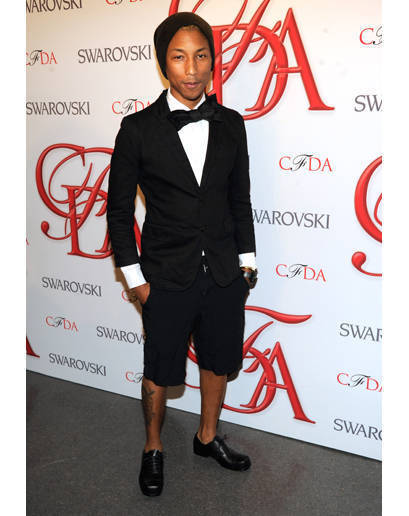 The out-of-wack dimensions return. Like we said back in March, "It works because it doesn't." The kicker? Blond hair! Dig it.
2012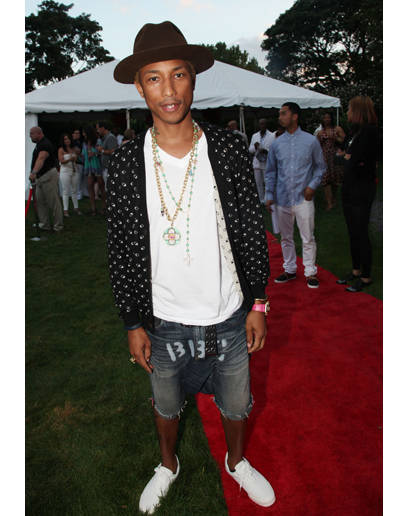 Our journey ends here: #menswear fur-felt fedora and mewelry. BBC drop-crotch shorts. This is what you're wearing next year. Or seven years from now—get used to it.