Chester French x Belfasttelegraph.co.uk Interview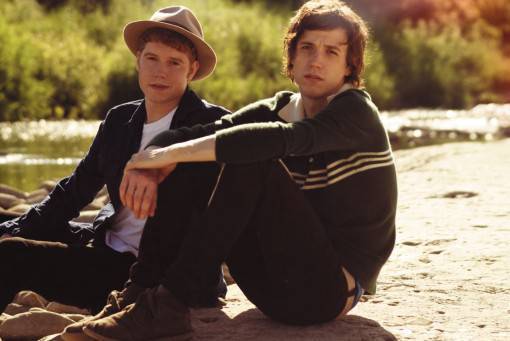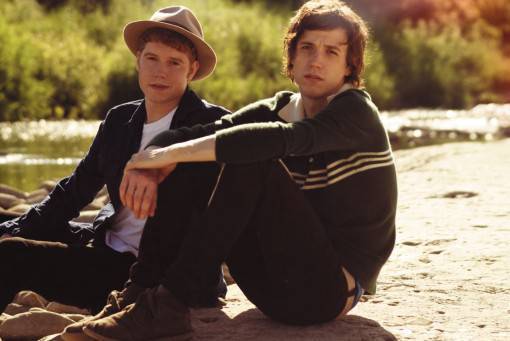 Chester French is an American indie pop band consisting of lead vocalist and songwriter David-Andrew 'D.A.' Wallach and multi-instrumentalist and songwriter Maxwell Drummey. They met as college students at Harvard University, naming their band after sculptor Daniel Chester French. They've already worked with a handful of talented artists such as Diddy, Pharrell, and Janelle Monae to name a few, as well as caught the eye of such icons as Kanye West and Jermaine Dupri. Most importantly, Rolling Stone Magazine listed Chester French as one of their "Artists To Watch," so that is what we are doing!
How long has Chester French been around?
Max: Almost 9 years. No lies.
How long have you guys known each other, and how did you meet to form the band Chester French?
Max: We met as freshmen in college.
What is your favorite/least favorite part about tour life?
Max: I like playing concerts and seeing different places. I don't like being dirty.
D.A.: It's a very weird lifestyle that is sort of addictive. It's fun to always be moving, to feel like there's always a next step in life. But yes, I was always dirty and sick.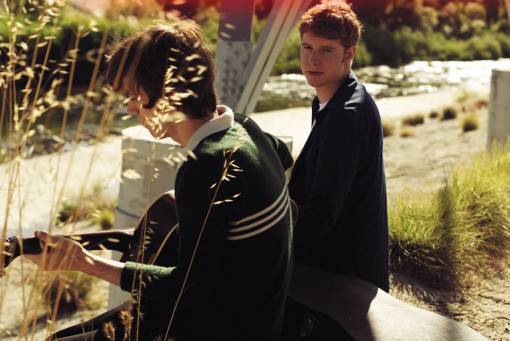 What is your favorite Los Angeles venue to play?
Max: The El Rey is pretty cool to me. It feels like a big rectangle.
D.A.: Agreed!
Do you guys write all your own music?
Max: Yes.
How would you describe your personal style? What do you wear on a daily basis?
Max: I'd say that it is awesome. I wear shirts and pants. Shoes too. I try not to think about it too much.
D.A.: I have been wearing Birkenstocks almost every day for the past few months. They are so superior to other footwear that it's hard for me to justify anything else. I also have been getting into performance fabrics in athletic clothes. I don't know why the mainstream fashion industry doesn't do more with these incredible synthetics.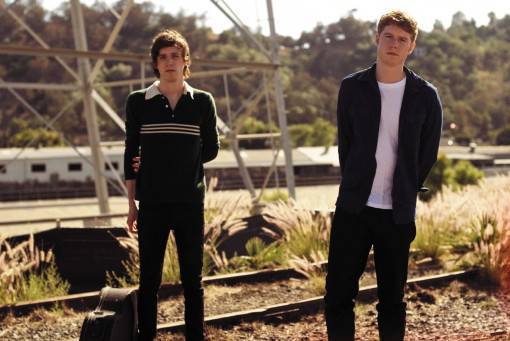 What bands/people inspire you musically?
Max: Mainly jazz superheroes and dead composers. Also the Beatles. In terms of current people I like Grizzly Bear and The Flaming Lips.
D.A.: Yeah, Grizzly Bear for sure. I think Max and I both think they're our favorite current band. I also like a new group called KING. Old school favorites in pop are Bob Marley, John Lennon, and Stevie Wonder.
What about any books or movies that inspire you?
Max: Any documentary about the ocean or space.
D.A.: I have been really into reading about evolutionary biology for the past couple of years. The field known as "Information Theory" has also recently started to catch my ear.
How many albums do you have out?
Max: Three.
Is this your favorite album thus far? (Give us a little explanation as to what the album is about and the inspiration behind it)
Max: Of course. We just tried to make a creative album that our bosses and fans would like.
D.A.: I'm not sure if it's my favorite, but I definitely think it's our best, most accomplished work to date. The title is meant to capture our intent, which was to make music that teenagers would like.
Favorite Quote?
Max: Don't have one.
D.A.: I love Einstein's hierarchy of intelligence: "Intelligent, smart, brilliant, genius, simple."
Favorite thing to do when you are not touring, and have the day off?
Max: Work.
D.A.: Play.
Where do you see yourself in 5 years? 10 years?
Max: Probably living in the internet like in Tron. Otherwise hover-boarding and using water free toilets.
D.A.: No idea. Life is very unpredictable. I think Max offers some prescient possibilities.
What has been your most incredible moment thus far in the music industry? Any collaborations/ or producers you were ecstatic to work with?
Max: I got to hang out with Herbie Hancock once. He was playing piano and being a super genius. I'm lucky to have had that happen.
D.A.: The most incredible single moment for me was probably when we first found out that Kanye was into our stuff. He is a pretty remarkable individual, and it felt surreal that we were finally facing the possibility of going from being an unknown college band to something more.
What is your dream venue to play at, and who would open for you?
Max: I want to play at Machu Picchu with Yanni.
D.A.: I want to play the Colosseum, also with Yanni.
Who would you love to share the stage with?
Max: Anybody who played with Miles Davis.
D.A.: Paul McCartney
Who is your favorite brunette?
Max: My girlfriend.
D.A.: Max's girlfriend.
Who is your favorite blonde?
Max: My mom.
D.A.: James Van Der Beek