Robin Thicke & Lil' Wayne's "Tie My Hands" Helped Save A Soldier's Life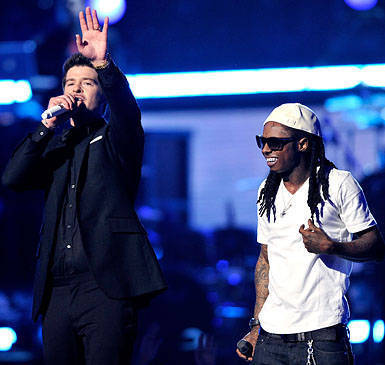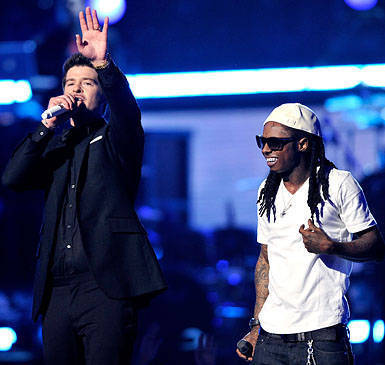 Since 2008, "Tie My Hands" has been an often overlooked gem in both Weezy and Robin Thicke's respective catalogs; despite being performed at the 2009 Grammys. Thicke's haunting hook was a perfect compliment to an immensely introspective Wayne revealing his rawest emotions on a New Orleans city that was still ravaged by Katrina, then-President Bush and more. The song may have not impressed you, personally, but for one solider the record kept him breathing when death appeared to be sitting on his doorstep.

Private First Class Lander Chappell was the victim of a pressure grenade which cost him a leg while serving in Afghanistan. To avoid slipping into shock, a fellow soldier suggested he sing his favorite song to help take his mind off the explosion until medical assistance arrived. The two-minute clip is a testament to faith and determination with Weezy and Thicke playing the role of soundtrack. More importantly, there's this: Happy holidays to the troops and their families here in America and all across the world. Quite frankly, that can't be said enough.
Lil' Wayne – Tie My Hands feat. Robin Thicke (08′)