Pharrell Talks Music, Fashion & Design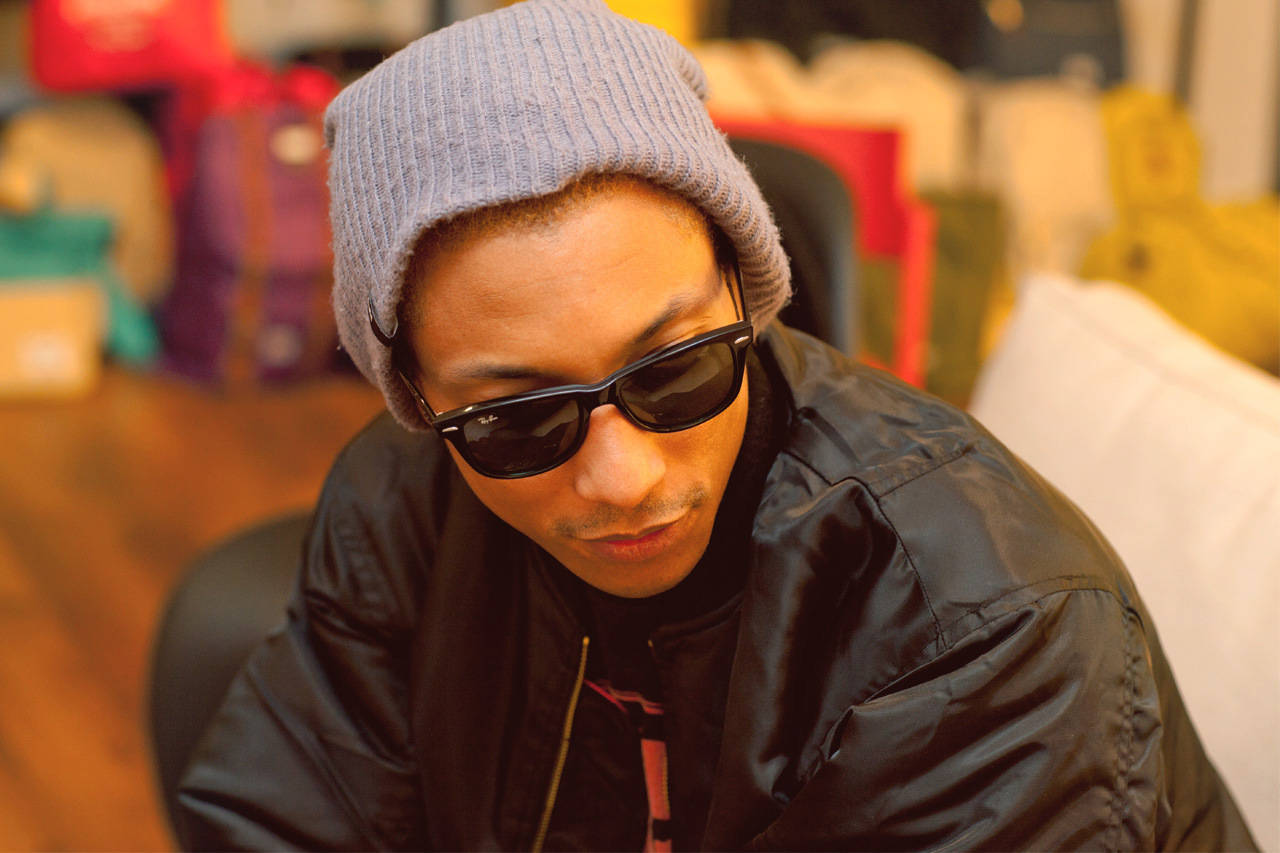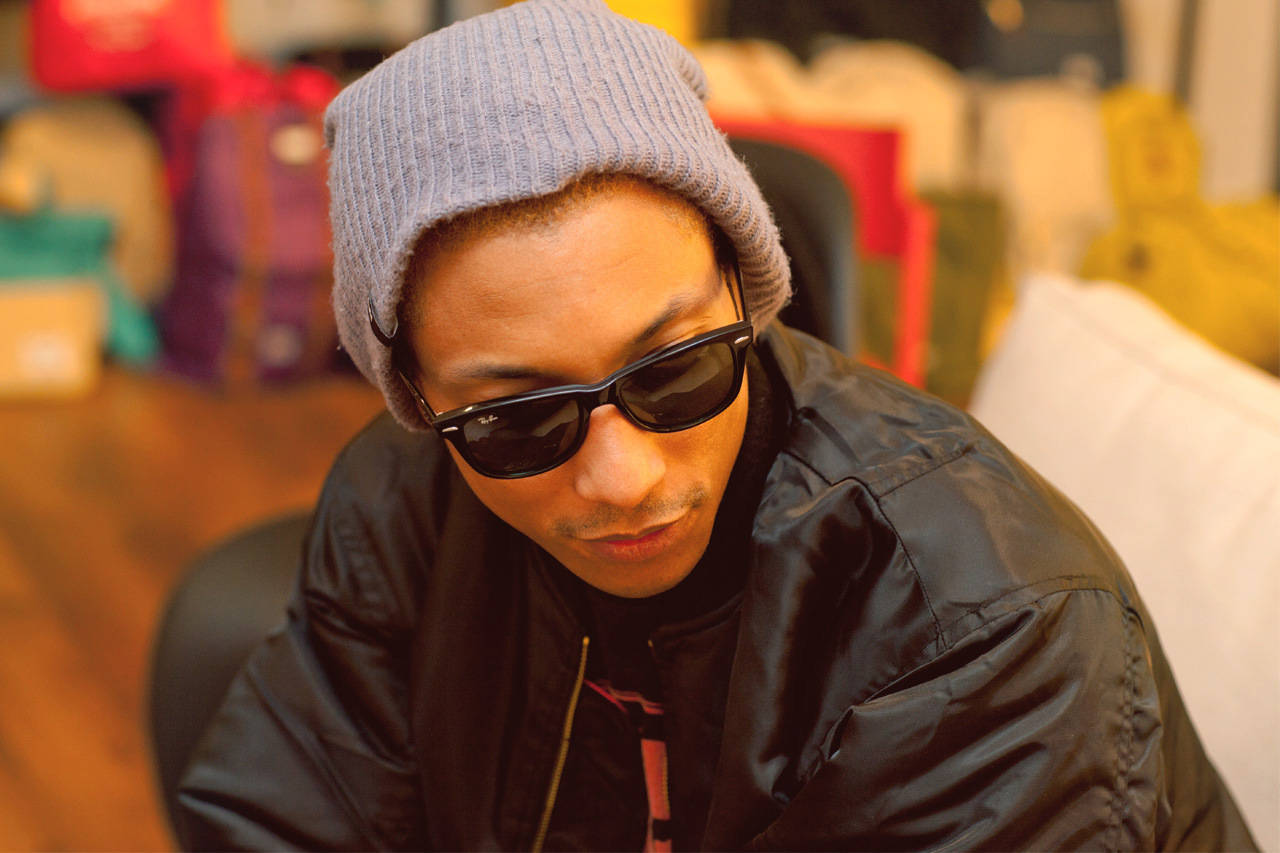 Forever the renaissance man, Pharrell Williams has been in the news lately for both his music, his clothing and even his home. He's been busy this year in the studio with Miley Cyrus and Tyler, The Creator to name a few, he's formed a fashion tag-team with Mark McNairy, and he's even put out a new book Places and Spaces I've Been. While he was in Hong Kong for his book tour, we had the chance to catch up with him and discuss several subjects. Check out the interview below to hear Pharrell talk about designing furniture and clothes, traveling all the time, and working in the studio with Miley Cyrus. On being on the road, Miami, living in Asia and favorite places…
As a globetrotting individual, what are your thoughts on being on the road all the time?
I appreciate being able to see new places but I also love the consistency and stability of being home. Being able to relax at home whilst working is always comforting.
How much inspiration do you draw from your home and all the places you've been traveling?
I draw inspiration from virtually everything: the things I see, conversations, billboards.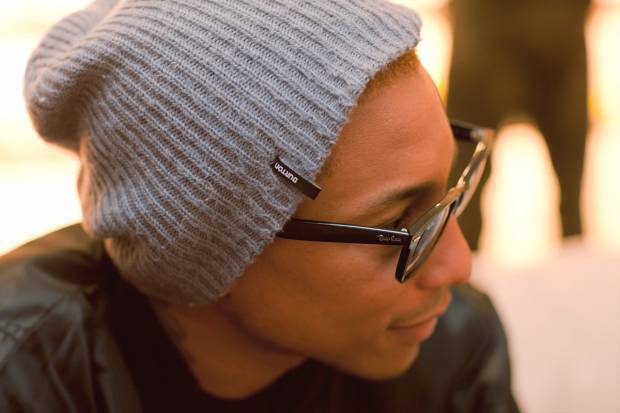 So what prompted you to settle in Miami?
Um, the weather, the water, and the women.
Would you ever consider living abroad in Asia?
Man, I thought about Japan so many times, there still might come a time where I might just do it. You know, just have a place in the city, but yeah Hong Kong as well.
What are some of the favorite places you've been to?
I mean my number one has got to be Tokyo, my number two is Paris. Everywhere else is always amazing because you find new and different things. Tokyo is never surprising to me because it's always surprising.
Fashion, BBC and working with Mark McNairy…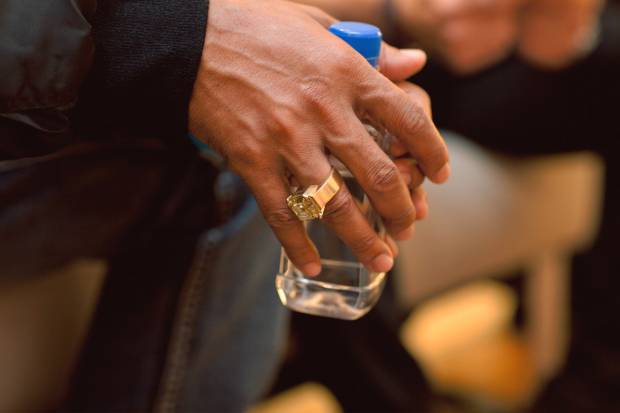 Moving on to the clothing, what interests you the most in fashion nowadays? What do you find inspires you most?
I like individuality more than I like anything else. Fashion is great, the followers are cool but I love individuality – I love when people take things and make it themselves.
Would you say fashion is the starting point and it's more to do with what you do with it?
Yeah, I'm less interested in the manikins. The guys who look like everybody else, the 'me too' people. That's cool, I mean there's room out there for something for everyone and to appreciate in everyone but you're asking me about what I think? I think individuality trumps all.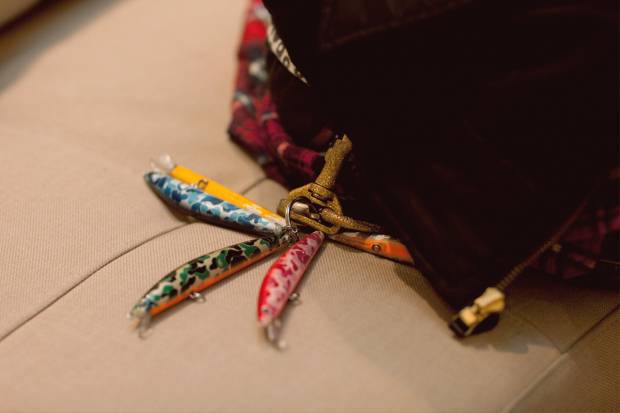 BBC is now more democratic, it's a lot more accessible. Do you like it being more accessible?
I just want it to grow.
So you're not concerned with the limited distribution kind of thing?
I mean certain things are limited. We'll still do things that are limited but the full range will be available to the masses. The limited element is the most important part, but I want to be able to grow the brand too.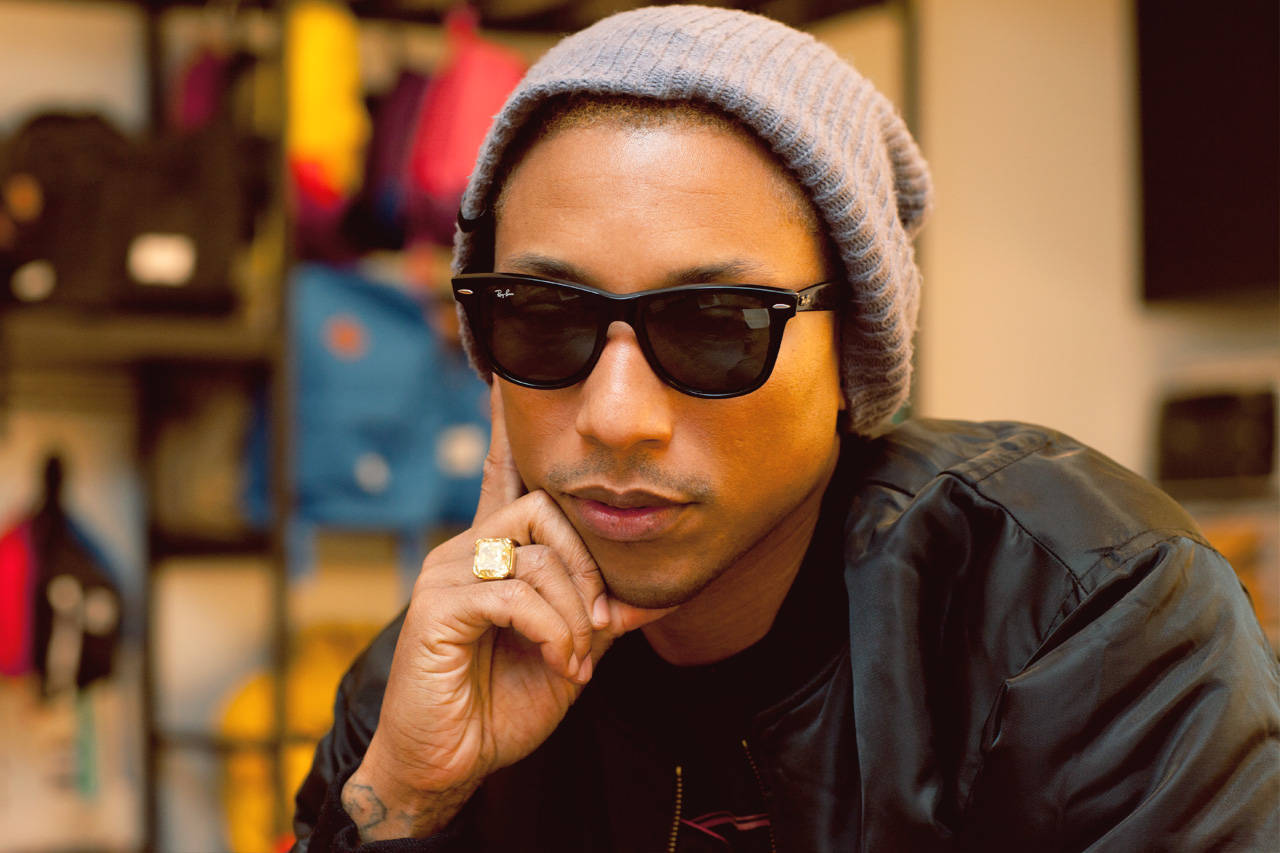 How is it working with Mark McNairy on Bee Line?
Mark's a genius.
Any difficulties while working with him? I know he's got a very strong personality too.
No, he's a Southern guy so, I mean I understand him very well.
Any interesting stories at all?
In all he's just a really nice guy, when it comes to press he has very short answers and it's always very funny to watch.
Artist Talk web show, upcoming design projects and working on music vs. working on design…
We noticed you've recently started doing the Artist Talk web show, what are you hoping to achieve with that?
Ah, nothing really, it's not really a show to me. It's just the easiest way I can get interesting people to come to me and tell me their story.
So in someway it's just getting to know them better?
I mean it's in a form, that comes in a vehicle of a show but I mean at the end of the day it's just really conversations with really interesting people who are much smarter than me, and that I can learn from them.
Your design work seems to be something that resonates with a lot of our readers, such as the Tate chair or the Perspective chair. Do you have any up and coming projects in that sphere?
There's a collaboration I'm working with Zaha Hadid, we're touring around with the idea of a prefab for a house.
Is that still at the planning stages or are you guys looking to erect something soon?
Well, we're going to see something through.
Moving on to the creative process, is it really different working on music compared to working on a chair or garments or architecture?
You're pretty much using different materials but it's the same thing. You have an idea, you create your blueprint, your schematic. You fabricate it, you build it, you set it free, you let the world see it. Whether it's a song or a chair, it's the same thing.
One thing that's interesting for our readers is to see you outside your capacity in music making. Do you still consider yourself a musician first or is there more to it?
Yeah, totally. I'm definitely a musician first and foremost. Music gave me everything.
So that's your roots?
Yeah, totally.
You've worked with a lot of different artists in the studio, what is it like working with artist from different genres – for example Tyler, the Creator and Miley Cyrus?
What we all have in common is that we like new stuff, we like making music that doesn't exist. That's what Tyler has in common with me and what I have in common with Miley. Put it this way, he heard her music and next thing you know he's in the picture with her. That's not what you would expect, but that's what I love doing: totally surprising people.
Have you ever had difficulty working with other artists in the studio?
Yeah at times people were difficult, but yeah it's all part of the process.
Regarding the Miley Cyrus album, how did you approach this? Was it you guiding it or was it a shared collaborative effort?
She is an old soul that was trapped in a younger situation who just bursted at the scenes and I was just happy to be there during that transformation.
So it must have been easy and fun working with her?
Yeah for sure, I remember when they use to ask me about the same questions with Justin (Timberlake); people be like why you going in with *NSYNC? Because there's somebody in there that you don't know.
It's crazy to see how much Justin Timberlake has changed from *NSYNC till now.
Well, wait till you see what Miley's done.
There's good stuff coming?
Oh man…
People first heard about you doing stuff with The Neptunes/N*E*R*D but now your more on a solo mission, building a so-called 'Pharrell Empire.' Has your relationship changed with Chad and Shay since? Do you guys still get to hang out?
I barely get a chance to get to see them, I mean they're all off doing their own things. They're all extremely talented so a lot of their time is dedicated to their individual projects.
Any chance you guys getting back together for anything?
Oh man, I mean I'm N*E*R*D forever, so we'll see.
Despicable Me, how is it working on that? Is it different scoring a movie to doing a regular record?
I mean it's all the same thing man, you get stimulated by something and you build it and you set it free and you let the world hear. But the new Despicable Me is going to be next level and the music is next level. There's going to be some interesting things happening.
You've got so much going on at once, how do you juggle it? I mean you've got your Bionic Yarn stuff, your clothing lines, your music. Do you ever find that you're spreading yourself too thin?
No, I just don't have a social life, I just have time for my family and my work.
So on a daily basis, would you just be working on one kind of thing or do you find yourself multitasking?
No, I mean I work on one thing generally. Then I send an idea to BBC or an idea to Ice Cream or to Brooklyn Machine Works. There's all this interesting stuff that I've been blessed to be apart of.
Speaking about Brooklyn Machine Works, do you get to ride a lot?
I just rode the other day from First Street all the way to Bell Harbor, which is like 25 miles back and forth.
That's a serious ride, have you had a chance to ride in other cities?
Yeah I just got to find the time, I mean every time I'm around these ways it's just interviews and meetings and stuff, like meeting with the King NIGO y'know?
So for your latest book, we get to see all the things you have done. When you look at the book are you shocked or surprised by all the things you have achieved?
The book's existence is in itself the biggest measure of appreciation that I can ever have for all the people who have inspired me. The book isn't really about me but about all the people and the places that inspire me, so when I look at that book, it's like my biggest way of saying thank you to all those people. It's cool on all the press that comes to me because of it but it's not really about me.