Despicable Me 2 Soundtrack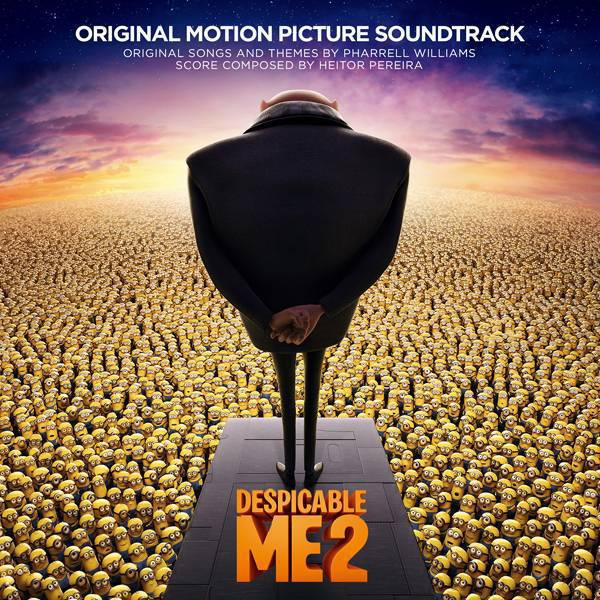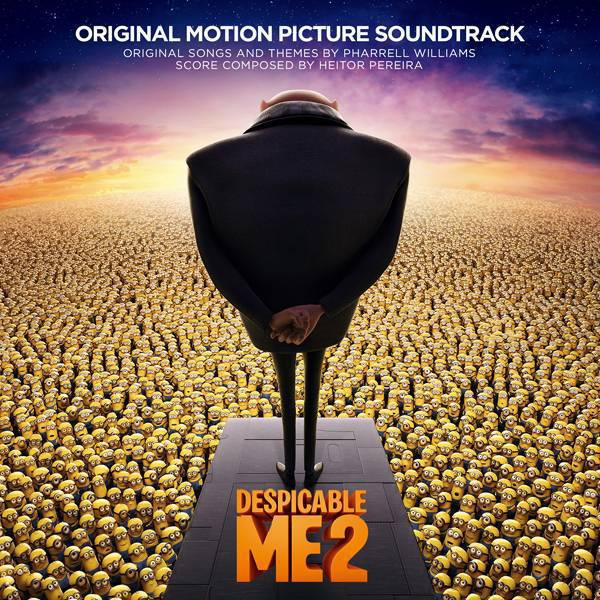 Back Lot Music released the official soundtrack for the animated feature sequel Despicable Me 2. The album features the film's original songs and themes by Pharrell Williams and the movie's original score composed by Heitor Pereira. Among Williams' news songs is the track Scream, which also features Cee-Lo Green. The soundtrack is now available on Amazon.
Despicable Me 2 is directed by Pierre Coffin and Chris Renaud and features the voice talent of Steve Carell, Kristen Wiig, Miranda Cosgrove, Russell Brand, Ken Jeong, Steve Coogan and Benjamin Bratt. The Illumination Entertainment production will be released nationwide on July 3, 2013 by Universal Pictures. For more information about the animated film, visit the official movie website. Here's the track list of the album.
Despicable Me 2 OST (2013)
Cee-Lo Green – Scream feat. Pharrell
The Minions – Another Irish Drinking Song
Pharrell Williams – Just A Cloud Away
Pharrell Williams – Happy
The Minions – I Swear
The Minions – Y.M.C.A.
Pharrell Williams – Fun, Fun, Fun
Pharrell Williams – Despicable Me
Heitor Pereira – Labs
Heitor Pereira – The Fairy Party
Heitor Pereira – Lucy & The Avl
Heitor Pereira – Goodbye Nefario
Heitor Pereira – Time For Bed
Heitor Pereira – Break-In
Heitor Pereira – Stalking Floyd Eaglesan
Heitor Pereira – Moving To Australia
Heitor Pereira – Going To Save The World
Heitor Pereira – El Macho
Heitor Pereira – Jillian
Heitor Pereira – Take Her Home
Heitor Pereira – El Macho's Lair
Heitor Pereira – Home Invasion
Heitor Pereira – The Big Battle
The Minions – Ba Do Bleep (Bonus)