Robin Thicke Earns The Top Vote For Song Of The Summer At Comic-Con 2013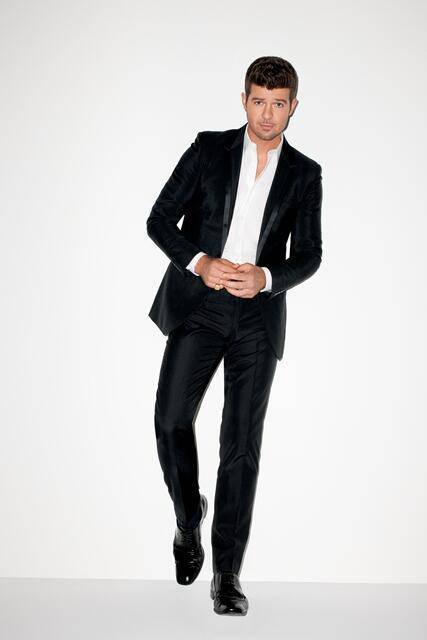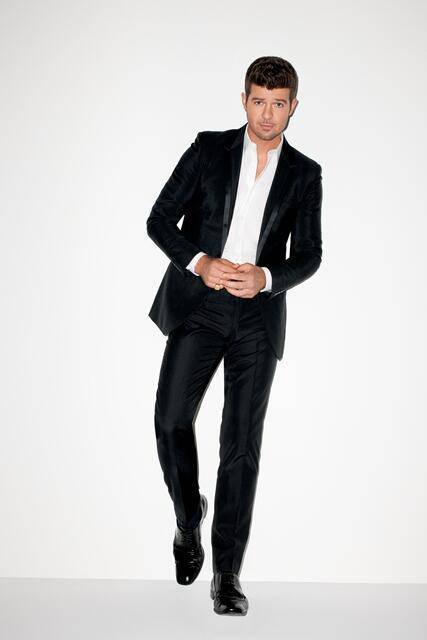 The predominant focus of Comic-Con is certainly not music, but that doesn't mean the stars don't want to talk about their favorite tunes. Radio.com hit the red carpet at this year's convention in San Diego this weekend, including Superman's 75th Anniversary Celebration and Entertainment Weekly's annual Comic-Con bash, and asked stars from True Blood, Parks & Recreation and Man Of Steel to name their summer jams.
Unsurprisingly, the celebrities with theater background love show tunes, the fantasy writers love prog-rock, and if you have to spend four hours in a make-up chair, YouTube videos of cats talking like people replace music completely. The real takeaway, though, was that like most of America, Robin Thicke's "Blurred Lines" is the top vote for the official song of the summer. Most ladies we talked to would like nothing more than to have a private dance party with him, a party that wouldn't be that much different than the one shown in his racy video.
Daft Punk's "Get Lucky" came in at a close second, wile Imagine Dragons satisfied the rock contingent and Kanye earned a few shout-outs. Below is a full list of responses from Comic-Con 2013:
Retta, Parks & Recreation
"'Blurred Lines!' When I first heard the song I thought my friend said it was Alan Thicke and I was like, 'Damn! Thicke's makin' a comeback!'"
Yvette Nicole Brown, Community
"'Blurred Lines' without a doubt, but India.Arie's 'Just Do You' is a song for my soul. If I had my own television show, that would be the theme music."
Valorie Curry, The Following
"I've got to say 'Blurred Lines' because it's awesome. My own private dance party with Robin Thicke? Yes please!"