Robin Thicke: "I Might Change My Name To 'Blurred Lines'"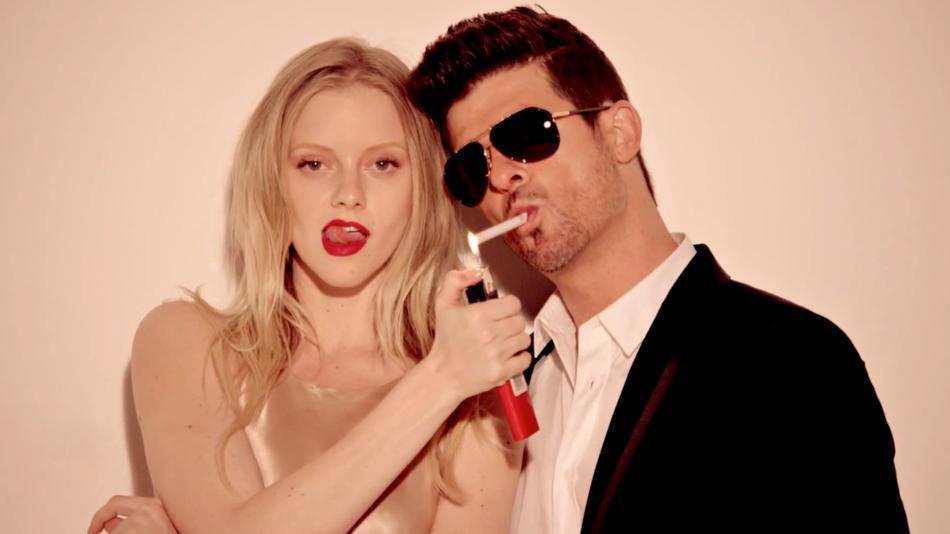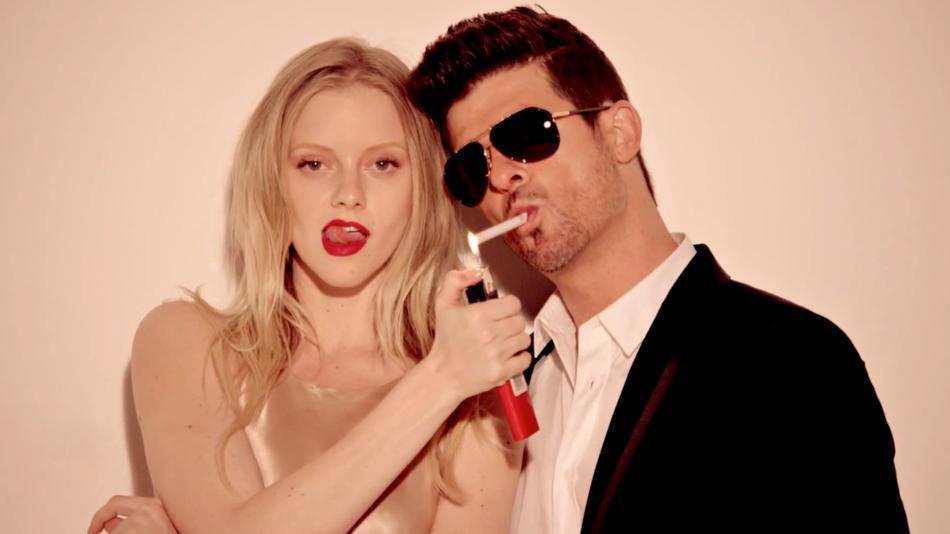 Robin Thicke knows exactly what deserves the credit for his seemingly meteoric rise to the top of the charts. Appearing at the BET Awards on Sunday, the singer said he was amazed at the breakout success of his latest single, "Blurred Lines." The song is No. 1 on the Billboard Hot 100 and has topped the charts in the UK, Canada, and Australia.
It's so popular in fact that Robin Thicke was asked to perform the song at the BET Awards. "I was thinking about changing my name to 'Blurred Lines' at this point," Thicke told MTV News on red carpet at the BET Awards. Robin Thicke said that as he made the album he knew the song would be popular, but was shocked to see how big it has become. "We knew it was good, you never know it's going to be that big, but we're very grateful about its success," Thicke said just before his performance on Sunday, which also featured Pharrell and T.I. Thicke said his success on his most recent album — also titled Blurred Lines — came from being willing to trust his collaborators.
"I've always written and produced my own music. My last album didn't sell very well — in fact, not at all. I thought to myself, 'Maybe I'm just being selfish and I want all the credit and I want everybody to love me and know how great I am and all this BS.' And then I realized, this time, I'm not going to do it all on my own. I'm going to hire some of the great hitmakers in the business and try to make some music everybody can enjoy instead of just my small fanbase." Robin Thicke might want to enjoy the success of "Blurred Lines" for as long as he can. Though he released his debut single in 2002, Thicke never had a No. 1 hit before the song, which has now topped the charts in 27 countries.