Robin Thicke: 'I Only Did Duets For The Cash'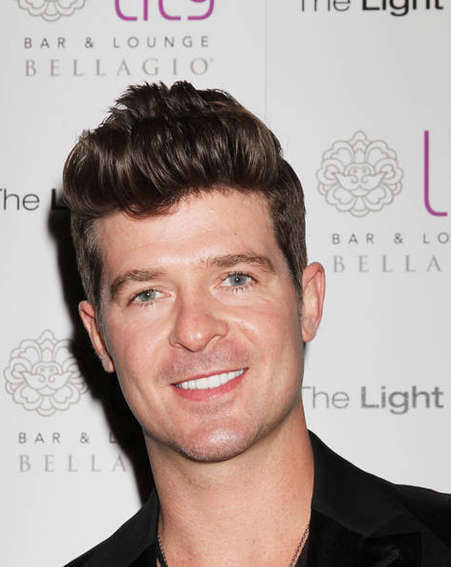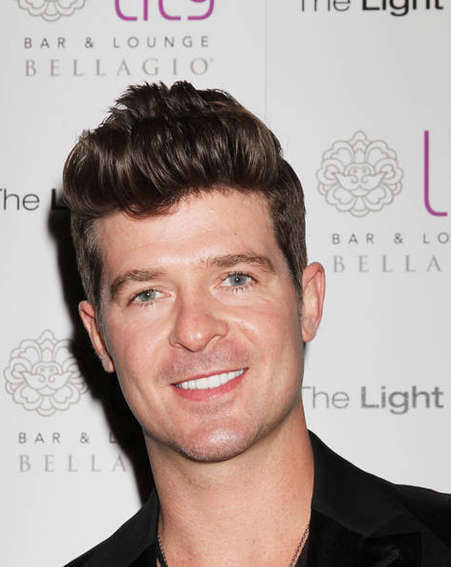 Robin Thicke has slammed his doomed TV talent show DUETS as "soulless", insisting he mainly signed up as a judge for the big pay cheque. The musician was a mentor on the ABC show, which teamed contestants up with Thicke and his fellow coaches Kelly Clarkson, John Legend and Jennifer Nettles for weekly singing battles. The show was scrapped after its first season last year (12), and Thicke admits he feared his stint on TV was affecting his reputation as an artist.
He tells the Metro, "I didn't care for it. Everyone was wonderful and it was a great environment but I found it soulless and felt it was sucking my artistic integrity from me. "Judges Kelly Clarkson, John Legend and I sang with the contestants on each episode, which is why it was attractive to me – it gave me the opportunity to sing in front of millions of people on TV every week. I did it because it paid well – I'm hoping I'll be rich enough off this album so I won't have to do that again." Blurred Lines, the first single from Thicke's new record of the same name, shot straight to the top of the charts over the weekend.