Robin Thicke Offers Fans 'Roadie For A Day' Experience For Charity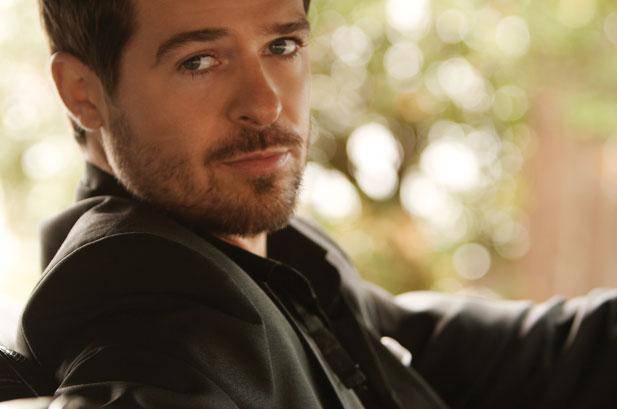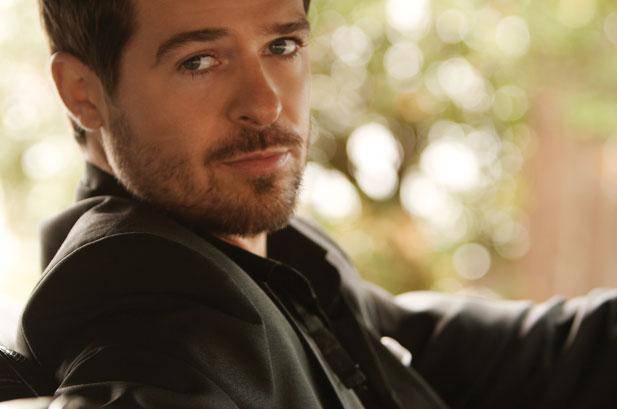 By Nader Salass. Robin Thicke's racy single "Blurred Lines" may have blown up this summer, but he's still finding time to stay grounded and give back. The singer-songwriter, who is expected to drop his sixth studio album this month, has teamed up with online fundraising platform Charitybuzz to offer do-gooders the chance to join him backstage. The winning fan will be able to watch his rehearsals, get VIP tickets to a Thicke concert of his or her choice, and snap photos with the "Blurred Lines" singer.
The Robin Thicke "Roadie For A Day" experience is part of the 2013 Art For Life Auction, hosted by Charitybuzz and launched by music industry tycoon Russell Simmons. Other grand prizes include meeting One Direction, having lunch with Sarah Jessica Parker, getting a role in an upcoming Tyler Perry film, chilling with LL Cool J, and attending an L.A. Dodgers game with Magic Johnson.
The proceeds from the Charitybuzz auction will benefit Russell, Danny and Rev. Run Simmons' Rush Philanthropic Arts Foundation. Their nonprofit offers disadvantaged New York City youth access to arts education and exhibition opportunities. The educational program has served almost 3,000 inner-city artists, according to its website.
In a recent interview with ORIGIN Magazine, Russell Simmons emphasized the importance of philanthropy, especially when experiencing success. "As I get, I give," he told ORIGIN Magazine. "Giving as you get is critical. It has everything to do with being happy for yourself, and making others happy is the cause of making yourself happy, and it's the cycle of giving and getting. Gotta keep it moving." Bidding for the Art For Life Auction ends Wednesday, August 7th.
*huffingtonpost.com
*charitybuzz.com