Robin Thicke On His First No. 1, 'Blurred Lines': 'We Didn't Know It Would Be This Big'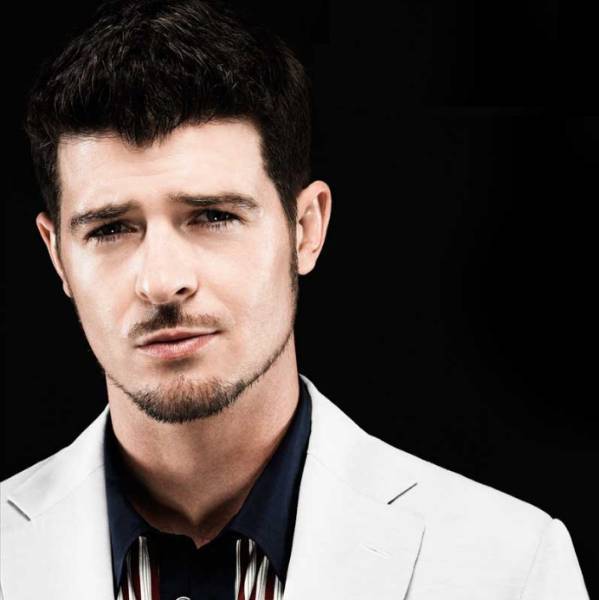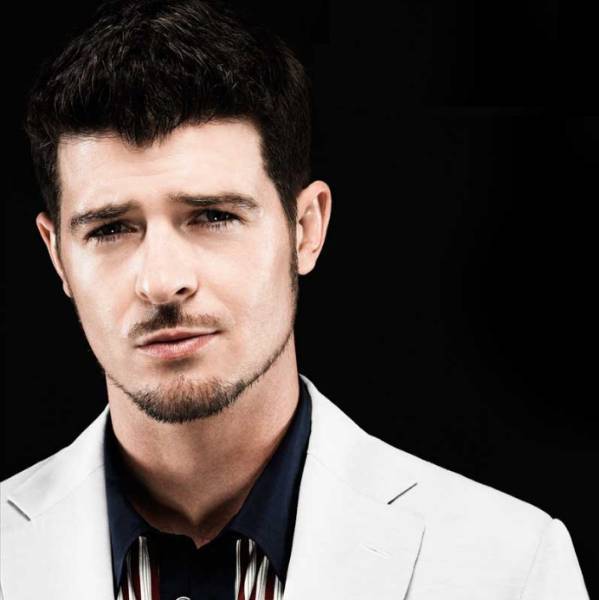 When Robin Thicke went into the studio with Pharrell last summer, he just wanted to create a track that embodied the fun vibe of his favorite song of all time, Marvin Gaye's "Got To Give It Up." An hour later, the duo came up with "Blurred Lines," the song that would become Thicke's first No. 1 on the Billboard Hot 100 chart as of this week. "In the studio, Pharrell and I started jamming," Thicke told Radio.com this week. "One of the first things Pharrell did was go, 'Hey, hey, hey!' and then we started having such a great time. We were dancing around the studio like old men. We were doing our old men barbecue dances." Pharrell and Thicke found themselves dancing around the studio all night to "Blurred Lines," but he never fathomed the reception it would receive a year later.
"We felt like maybe it was something special but it was so different," he admitted. "We didn't know it would be this big." Thicke went on to explain how Pharrell was a big reason the song has seen so much success. "Pharrell, being one of the great hitmakers of the last 20 years, he really has an amazing ability, like a great director like Scorsese or Spielberg, to see the artist and individually create something with the artist that is different from what he would create for another artist," he said. "A lot of producers try to put their sound onto you where Pharrell really creates something individual for the artist."
Though the track was written last summer, Thicke received a huge promotional boost when he released the unrated version of the music video in March which featured naked women prancing around him, T.I. and Pharrell. After it amassed over 1 million views on YouTube, it was taken down, much to the disappointment of Thicke. That said, he admits the track's popularity has likely risen because of the video controversy.
"The video breaks all the rules," he said. "Everything you're not supposed to do in a video we did. I think it's just resonating to everybody that it's fun, it's sexy and it's cool and that's hard to find. Most of time big pop songs are normally very corny. Even though you love them, they're guilty pleasures. This one doesn't feel so guilty." Queens Of The Stone Age also recently re-imagined the song on BBC Radio, something Thicke was surprised to learn. "You know when the Queens Of The Stone Age covers your song, you're cool."
More than cool, Thicke is a now known entity outside of the R&B-pop circles he's moved in since the early 2000s. "Blurred Lines" has taken him to new place at the top of the charts, after years of frequent Timberlake comparisons. "What's changed about my image the most with the song is that people actually know who I am now," he said. "People in the business might have known about me here or there, but the average person wouldn't necessarily have known who I was or what my music was. When something this big happens, everybody goes, 'Hey, that's Robin Thicke!' That's cool."