Pharrell Williams & Moncler Launch Sunglass Collaboration, Moncler Lunettes Beats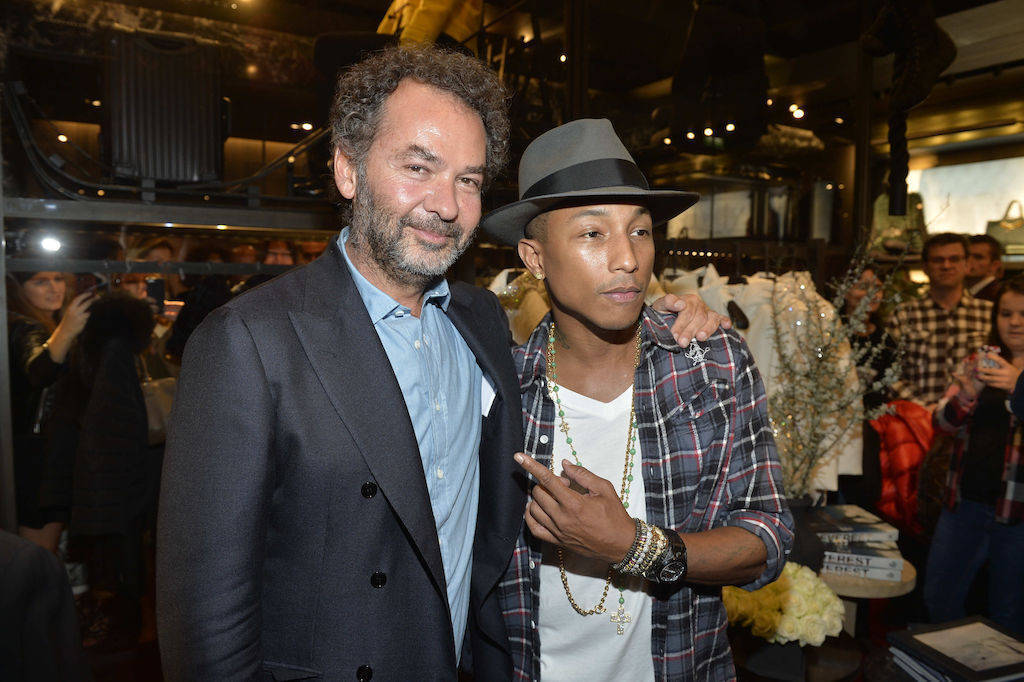 Remo Ruffini & Pharrell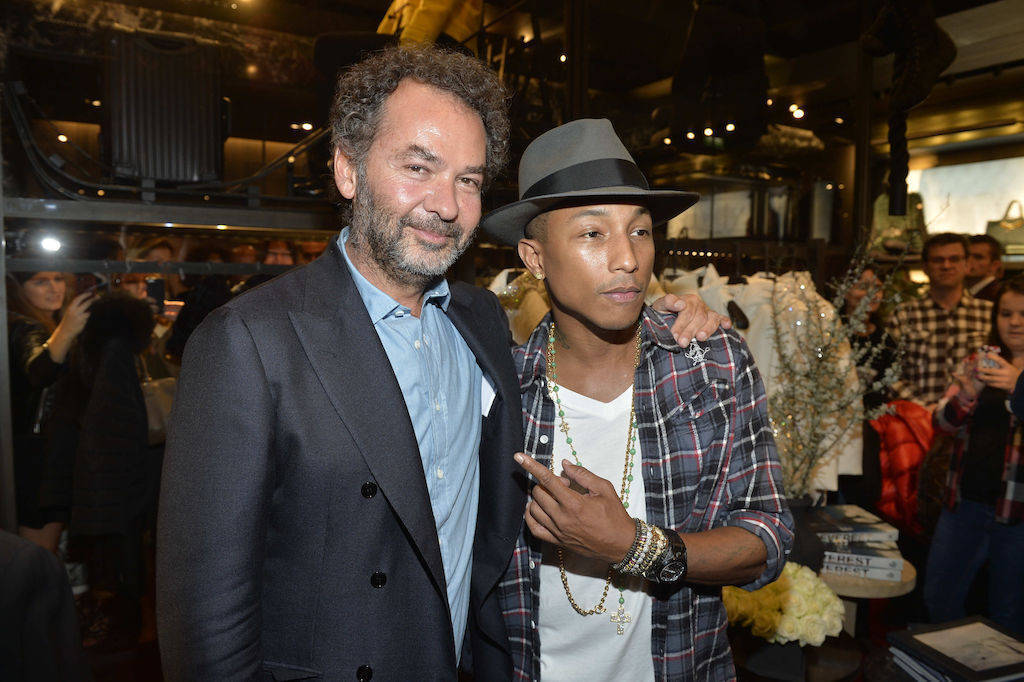 Five years ago it was about designing jackets that broke down all the boundaries, today it's all about utterly special sunglasses. "Hello, everybody," Williams called out as he and Moncler chief Remo Ruffini pushed their way through the crowded marbled-clad basement of the brand's new store on Rue du Faubourg Saint-Honoré. "This is amazing," Williams marveled. "This is supposed to be a store — I think it's like a museum out of, like, 'Tron.'" Wearing a plaid shirt and rolled up jeans, the hip-hop star explained the sunglasses were made from a single piece of titanium.

"I think functionality is the coolest thing ever. You know, like when you're in England and like, you know, the person has on, like, Wellies and it's raining outside, it's so cool. The color's cool, but what's cooler than that is the fact that they're dressing accordingly," he said. That brought him to his biggest fashion no-no, as far as eyewear is concerned. "Probably what I'm doing, wearing them on the inside — that would be number one," he said. "I feel like when people wear sunglasses and there's no sun, it's kind of ridiculous — like myself."

Williams, who previously worked with Louis Vuitton and Japanese designer Nigo on an eyewear line launched in 2005, hinted a collaboration with Google Glass was next. "I know they've asked me about it," he said. "Maybe there could be a collaboration there — you know, tech." No sunglasses were needed at the dimly lit dinner Ruffini hosted later at Castel, where he table-hopped to visit the likes of Clotilde Courau, Coco Brandolini and Delfina Delettrez. Frames made from a single piece of titanium, designed to offer depth and thickness on the sides, whilst the impeccable silhouette sees the Fifties Of Le Corbosier side by side with futurism. Discover the Moncler Lunettes featuring Pharrell Williams collaboration on monclerlunettes.com.
Pharrell Williams – Moncler Lunettes (13′)

Pharrell Williams – Moncler Lunettes II (13′)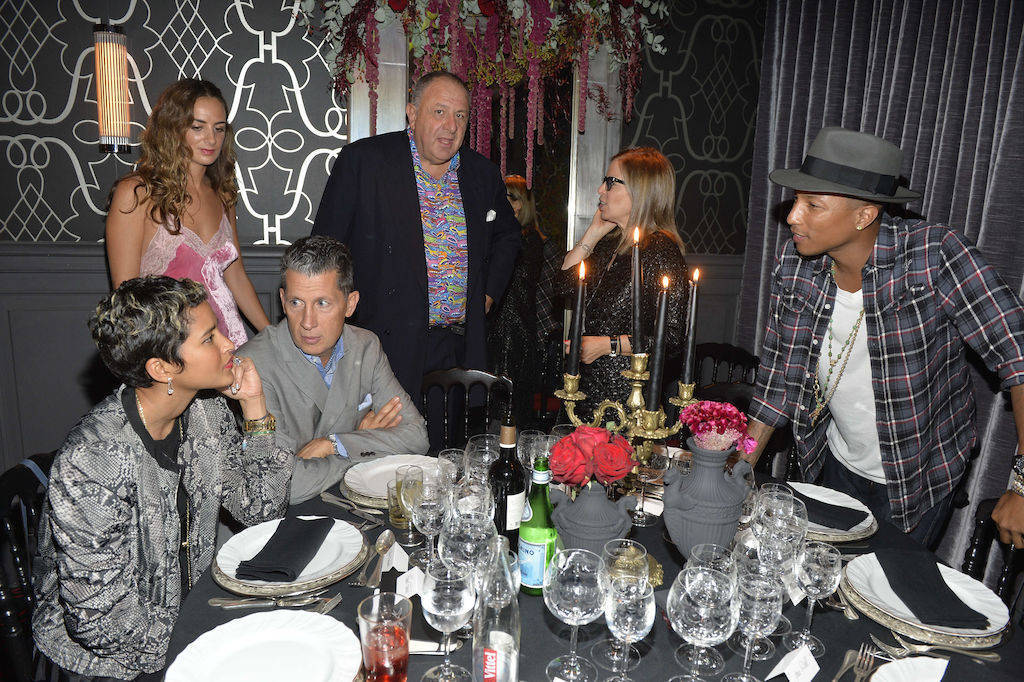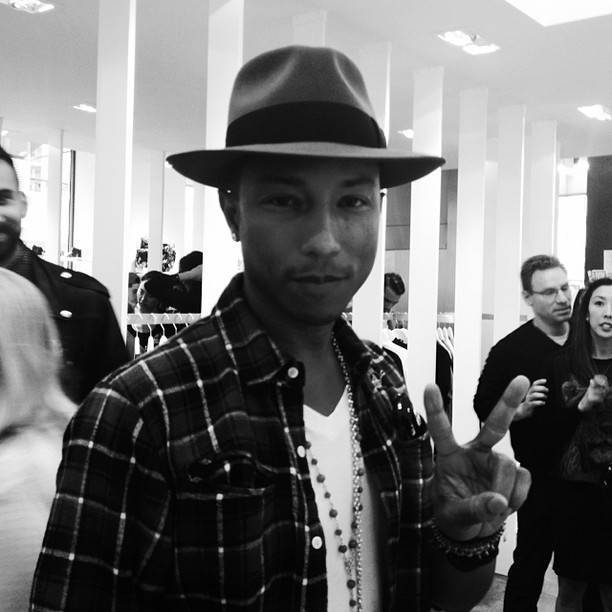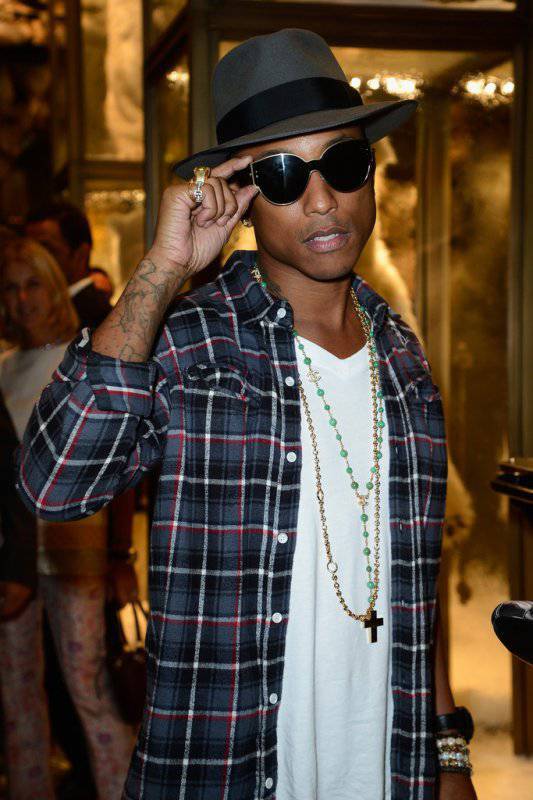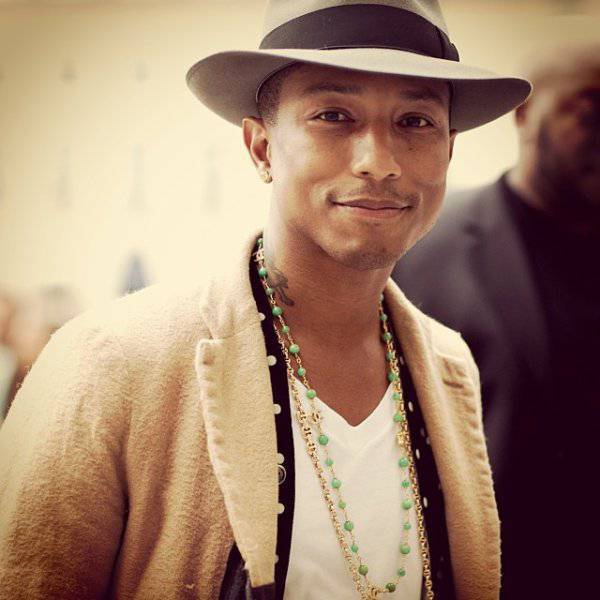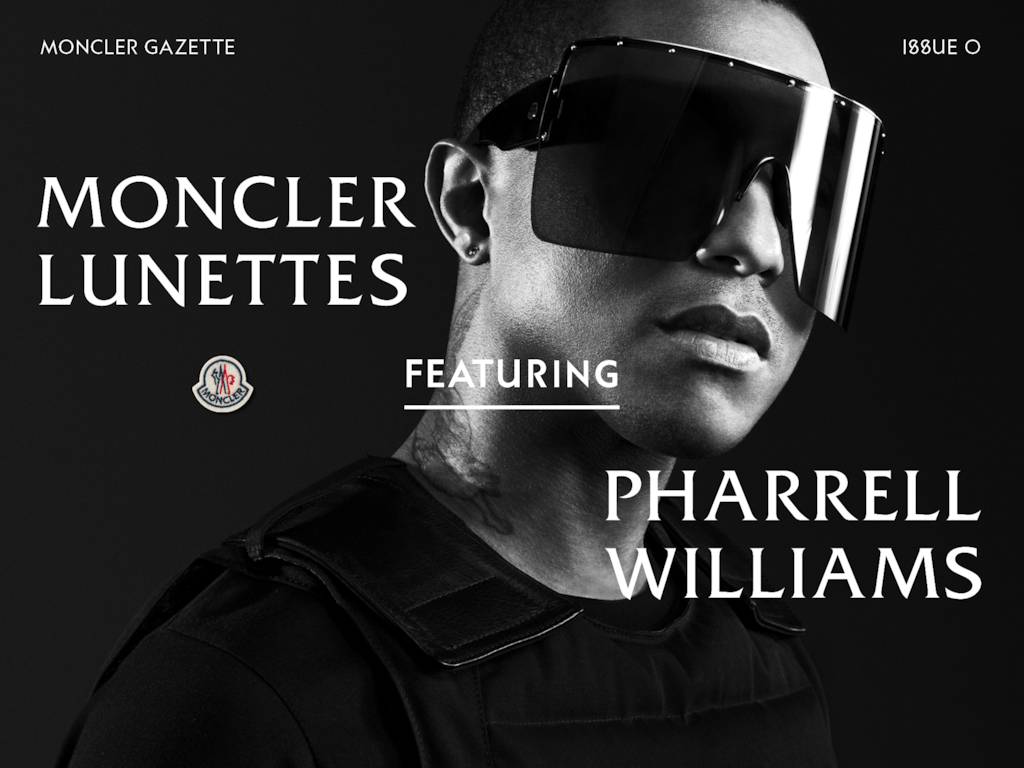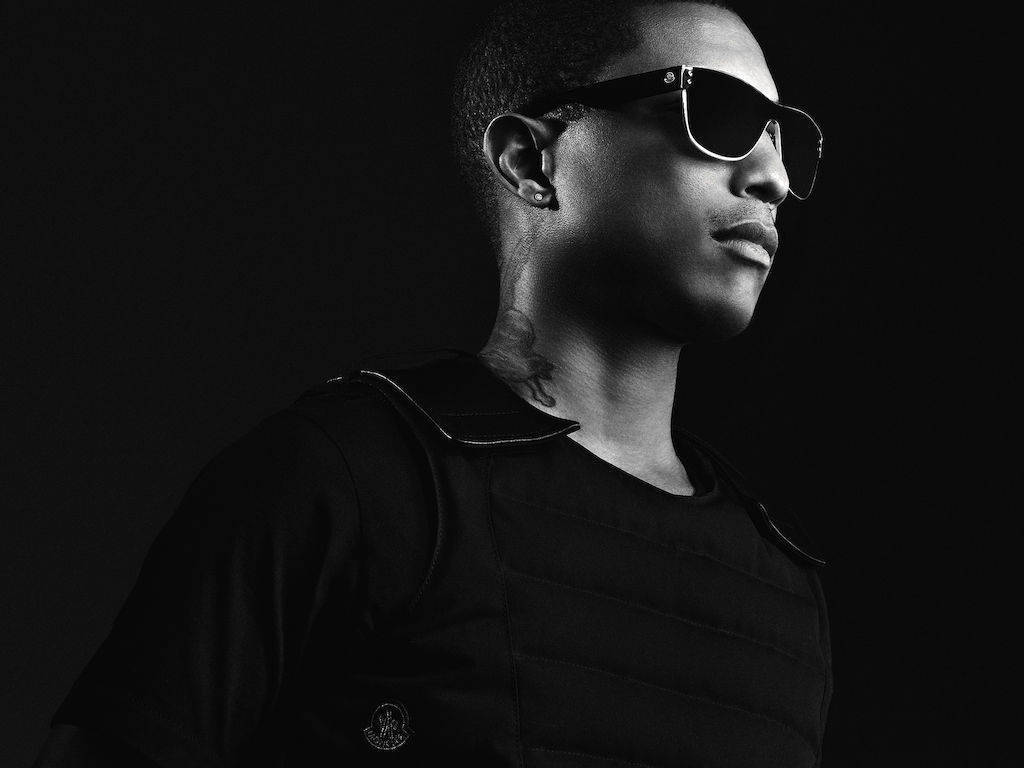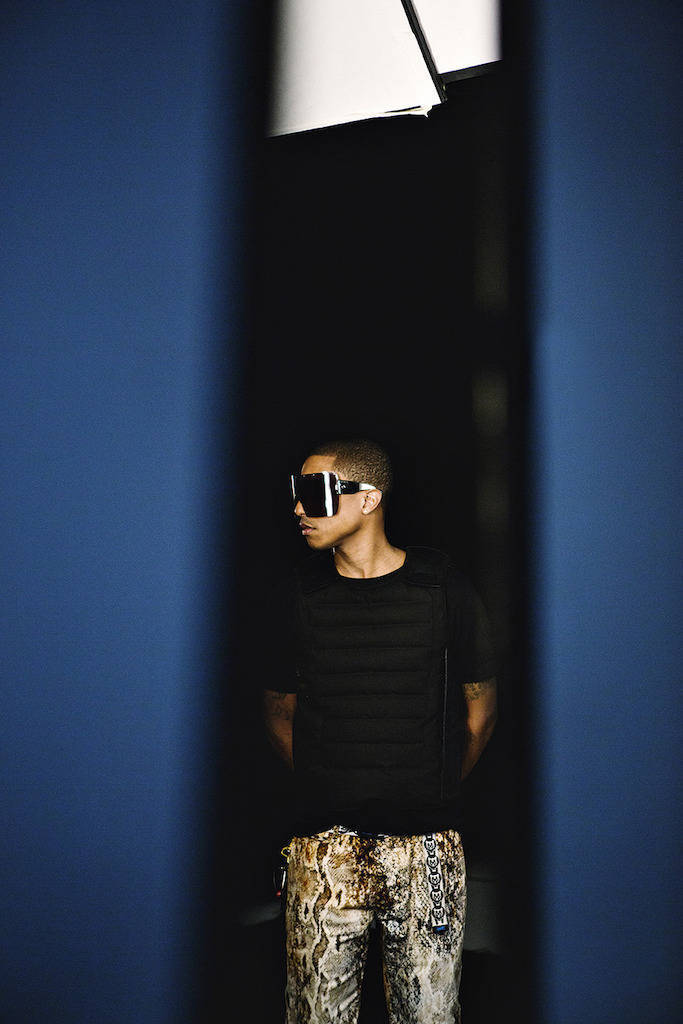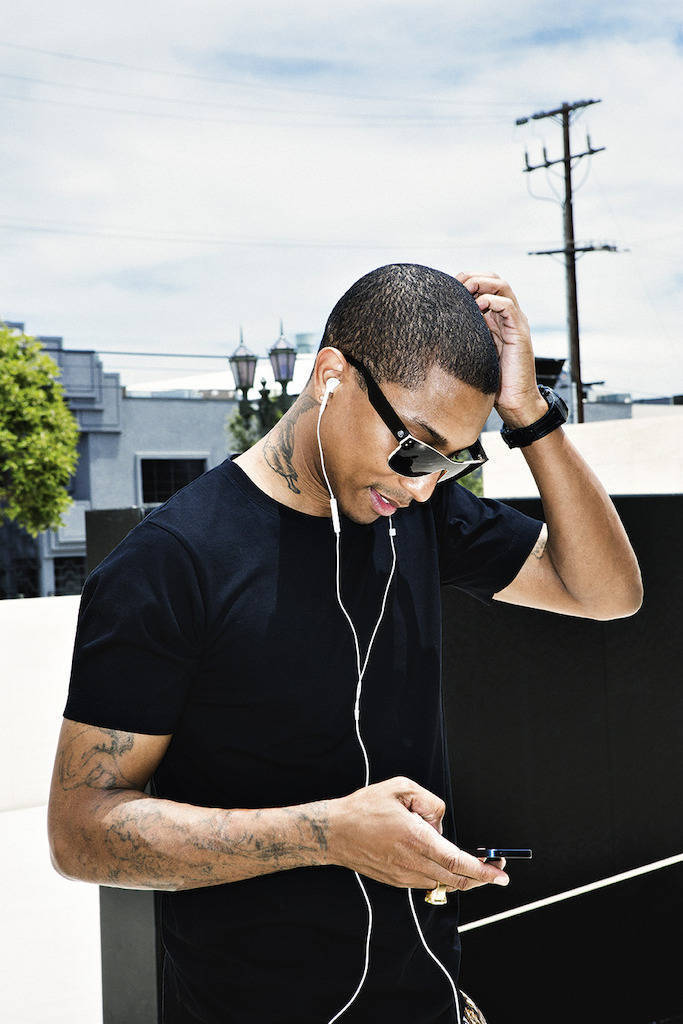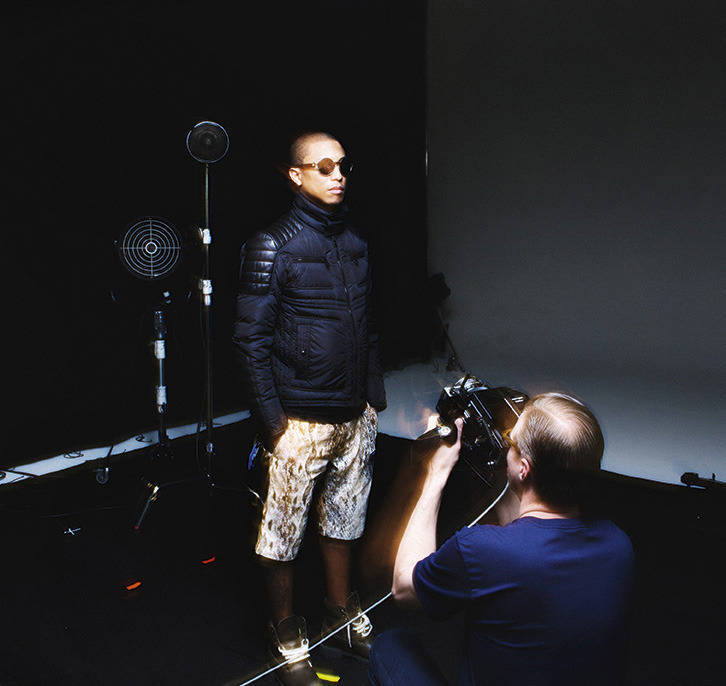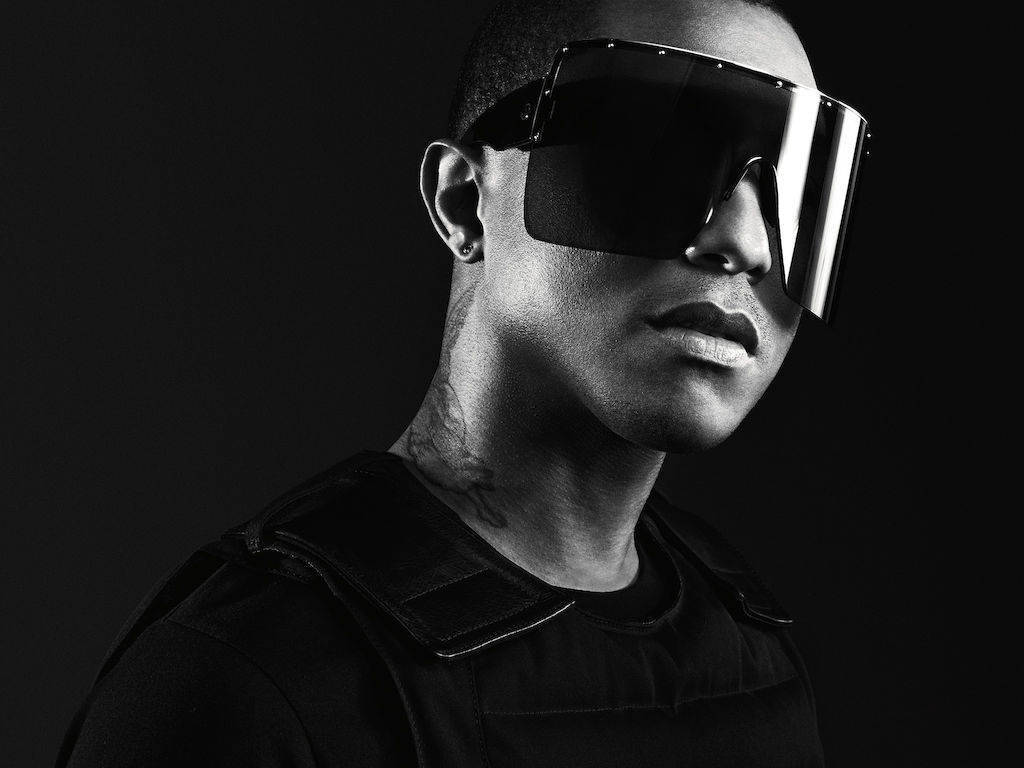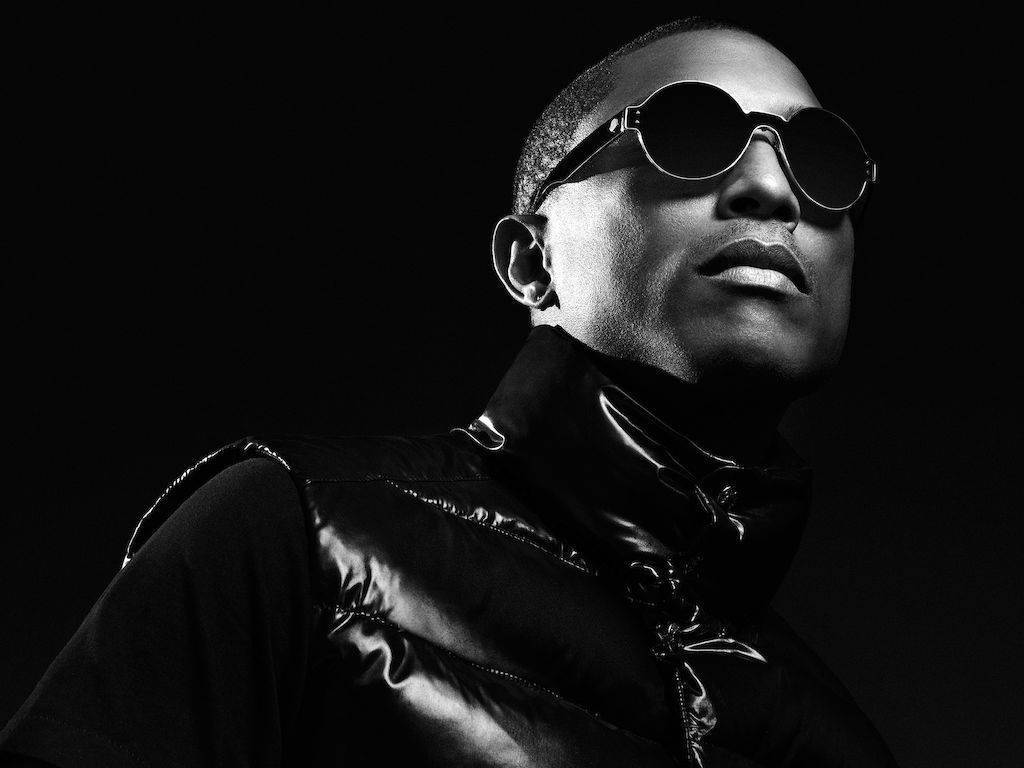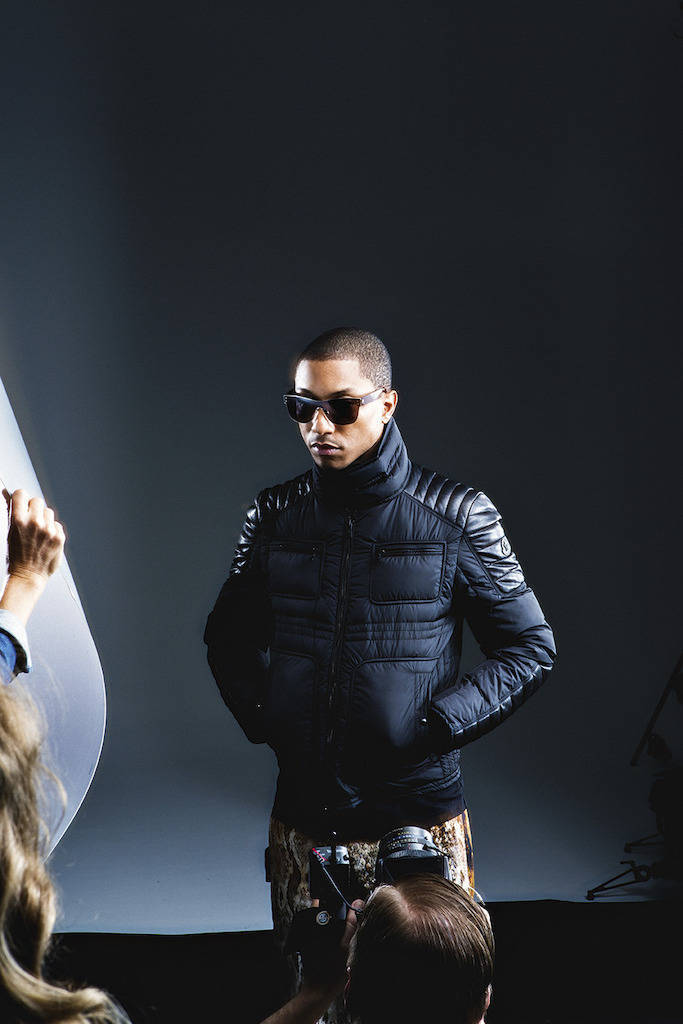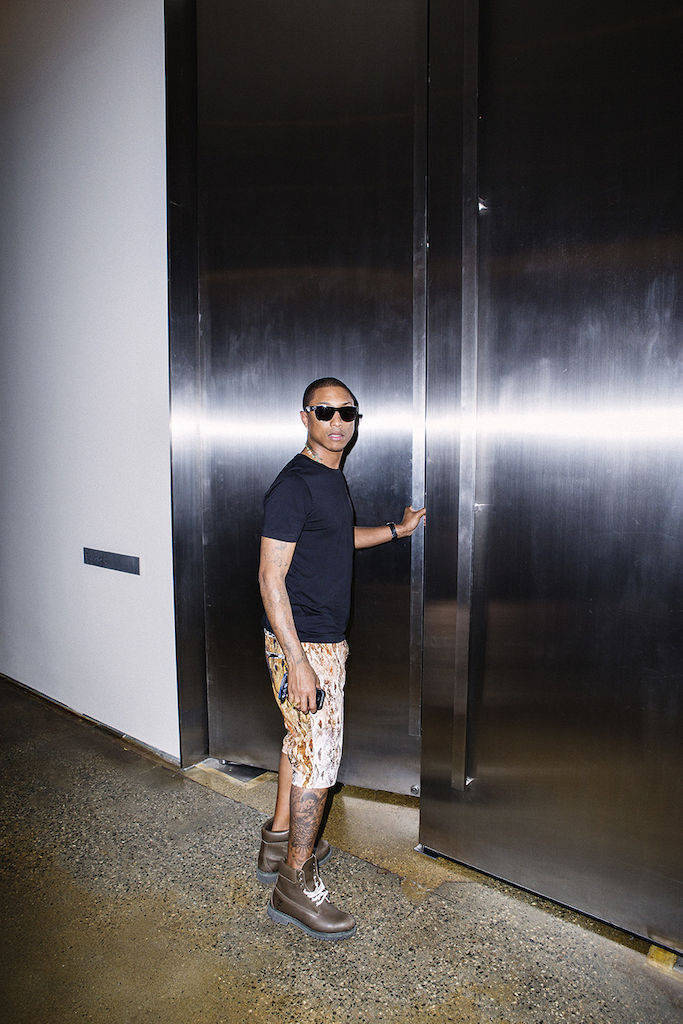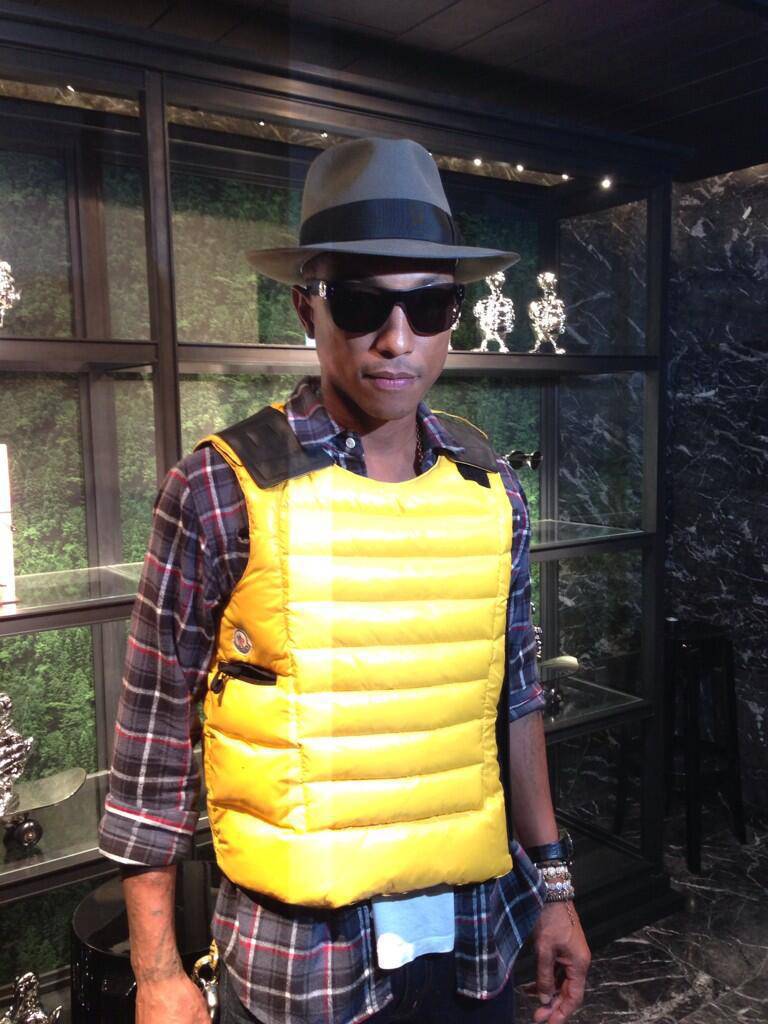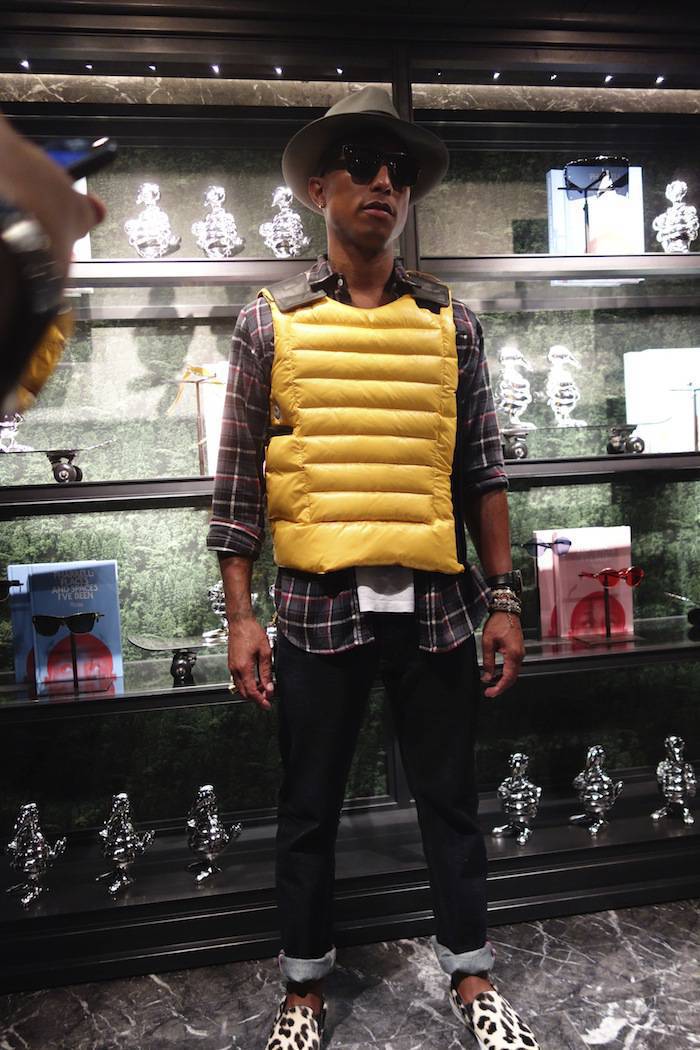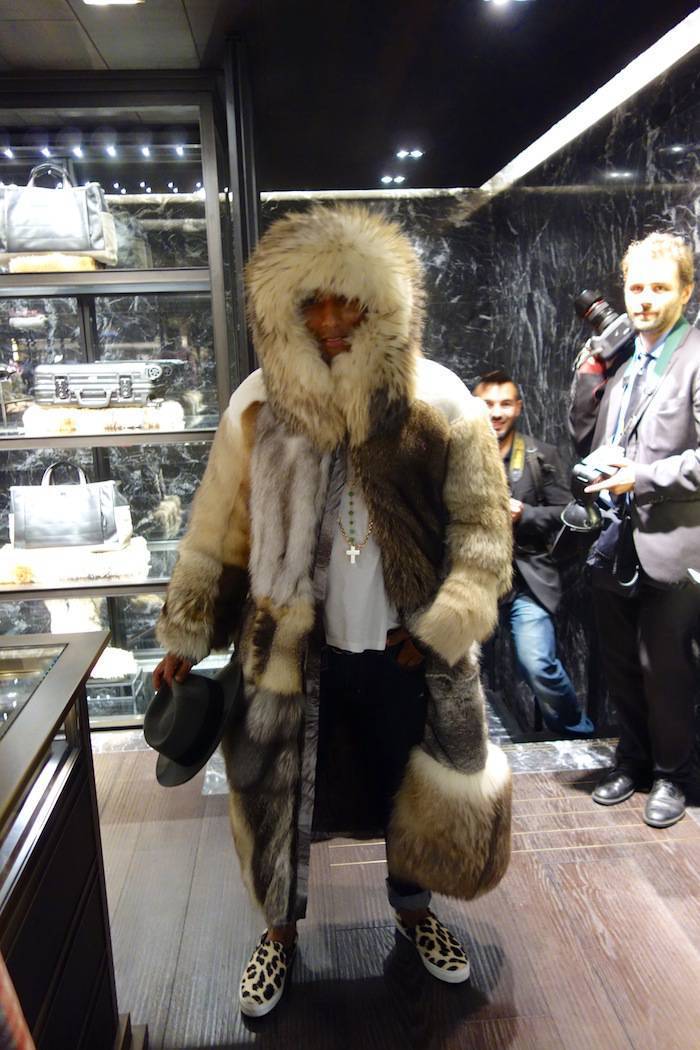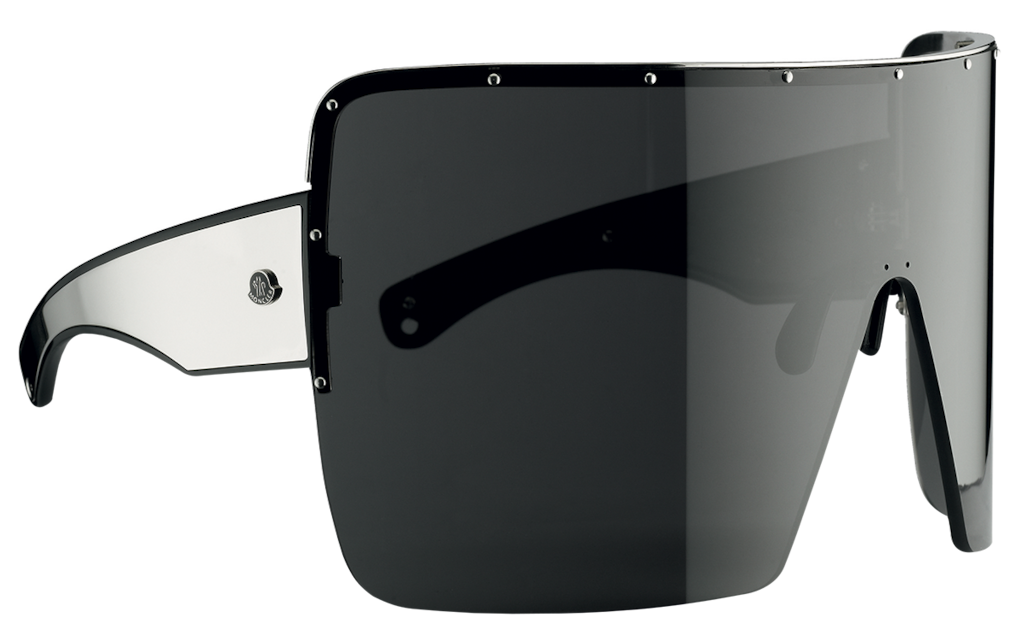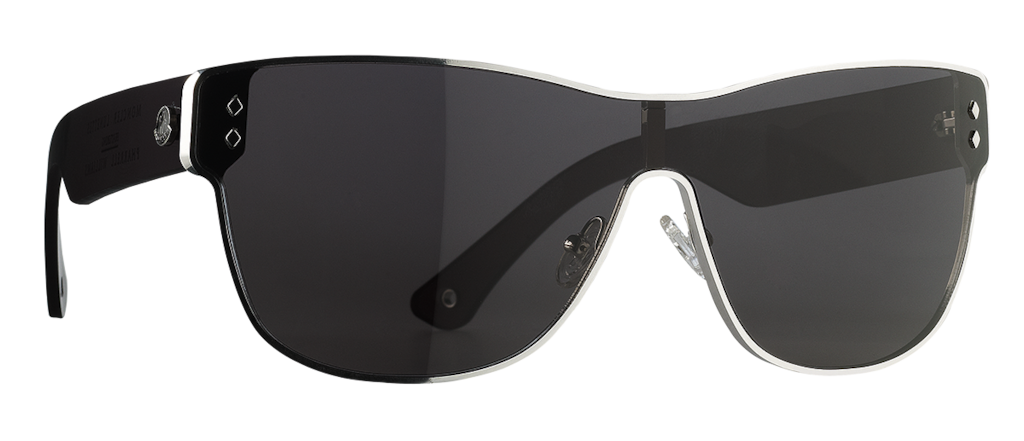 *monclerlunettes.com
*bbcicecream.com
*n-e-r-d.skyrock.com
*wwd.com