Amazing Spider-Man 2 (Update)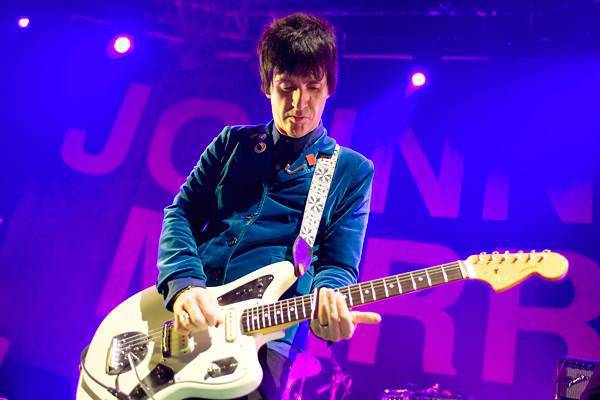 Johnny Marr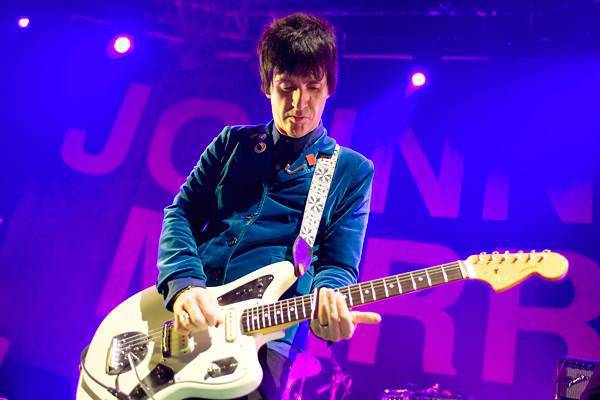 By Kory Grow. An unexpected supergroup of Pharrell Williams, former Smiths guitarist Johnny Marr and current Incubus guitarist Mike Einziger have teamed up with film-score maestro Hans Zimmer for the soundtrack to The Amazing Spider-Man 2. The movie's director Marc Webb tweeted a picture of the ensemble earlier today and said they were working on music for the film, which is set to come out in May 2014. Also involved in the recording, though not pictured, is former Eurythmics member Dave Stewart, according to Billboard.
Where Did Johnny Marr Rank on Our List of the 100 Greatest Guitarists? Previously, Williams had announced that he and Zimmer were scoring the film, seemingly alone. Zimmerman said recently, though, that other musicians have wanted to get involved because they love Spider-Man. "That was the thing that united all of us – the great love for Spider-Man," Zimmer said, according to Billboard. "With all of these hugely talented people wanting to join us, it was Marc who said, 'Why not start a band?' Marc and I have had a great start jamming with everybody, and we still have a few surprises up our sleeve."
Zimmer and Williams previously collaborated on music for Despicable Me and last year's Academy Awards. The three guitarists have all worked with Zimmer in the past, too: Stewart collaborated with the soundtrack composer for Madagascar 3, Einziger worked with him on The Lone Ranger and Marr previously played on Zimmer's score for Inception. The film will star Andrew Garfield as Spider-Man and Jamie Foxx as the villain Electro.
*rollingstone.com
*twitter.com/i_am_other