Liquipel & Pharrell Williams Present The 'Lost At Sea' Sweepstakes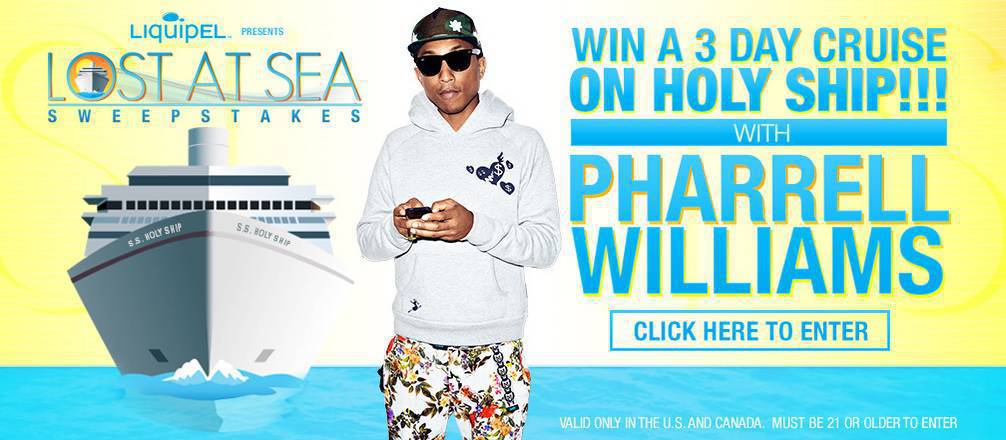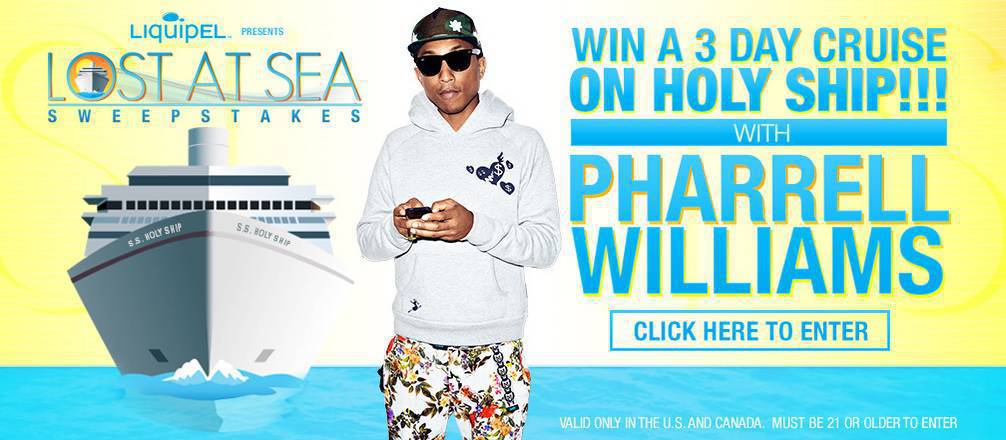 Win a Three-Day Caribbean Cruise for Two With Some of the World's Top Music Acts. SANTA ANA, CA, Nov 20, 2013 (Menafn – Marketwired via COMTEX) —Liquipel, LLC, the industry leader inWaterSafe(TM) and shock-absorbing technologies for mobile devices,and Grammy award-winning singer/songwriter/producer Pharrell Williams today announced the Liquipel "Lost At Sea" sweepstakes, inconjunction with Hard, Cloud 9 and The Bowery. One lucky entrant anda guest will win a three-day cruise to the Bahamas where they willenjoy the VIP life on private islands with some of the hottest namesin electronic dance music.

"This amazing experience is just our way of saying thanks to thethousands of people who are helping make Liquipel a household name,"said Jason Winkler, vice president of marketing. The contest is open to all legal residents of the United States' 50states, the District of Columbia and Canada (excluding Quebec). The winner and a guest will have VIP access to all events; enjoy abackstage meet-and-greet with Williams; receive one gift bag thatinclude, among other valuable items, a free Liqupiel treatment; andreceive free travel to and from Miami and a cabin aboard the ship.
Redefining cool for a new generation, Pharrell Williams is a creativeforce, using music, fashion, and design to express his distinctivestyle. From his beginnings as a teenage multi-instrumentalist in Virginia Beach back in the early '90s, through enough hits to earnhim Billboard's Producer of the Decade in 2010, to his current statusas multi-media superstar, Williams has never stopped creating. "I'm excited that we're able to offer such a cool experience," said Williams. "Liquipel is devoted to creating technology that givespeople no-limits lifestyles free from boundaries and this Holy Ship'Lost at Sea' sweepstakes takes that philosophy and puts it intopractice."