Robin Thicke At The New Years Rockin' Eve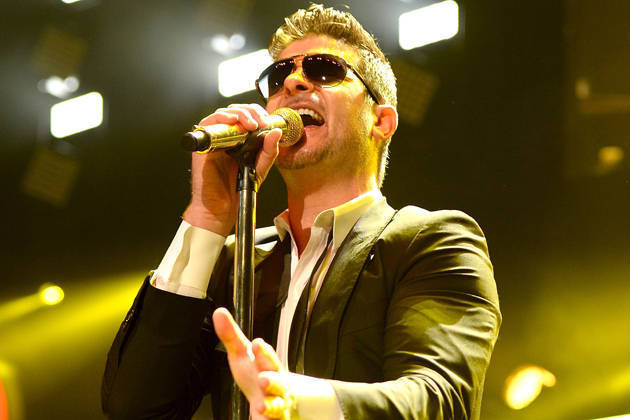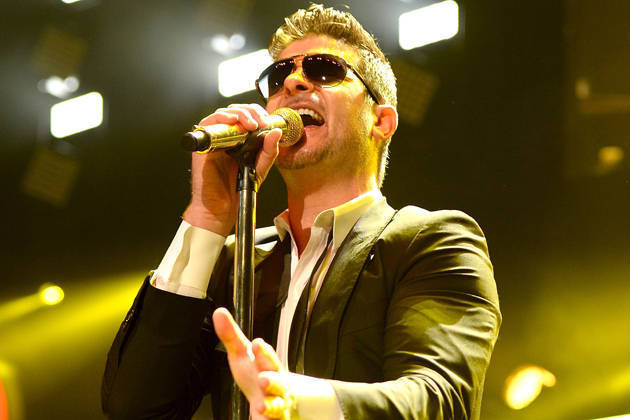 Robin Thicke's 'Blurred Lines' was the biggest single of 2013 and was the singer's breakthrough song, thanks to its crazy catchy melody, sexy vibe and raunchy video. Thicke performed the song in Los Angeles and beamed into Ryan Seacrest's NYC-based 'New Year's Rockin' Eve' celebration.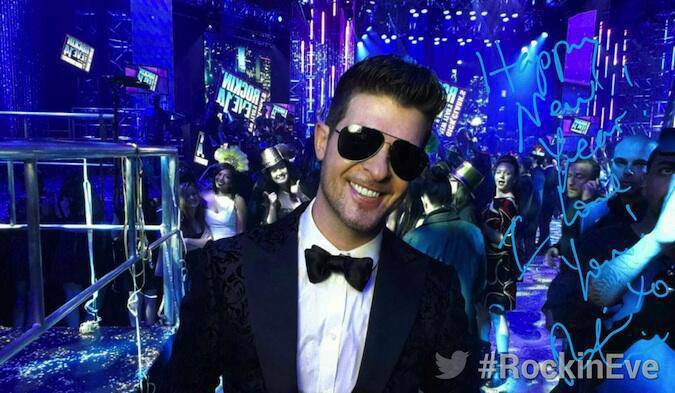 He began the performance on tage, rocking a tux, bow tie and black aviators — but he quickly brought things to the people, performing in the crowd, surrounded by revelers. He literally blurred the lines between himself and the audience by performing amidst partygoers ready to kiss 2013 goodbye and usher in 2014. The blue-eyed soul singer returned to the stage to finish the song. He ended the perf on his knees, in dramatic, Thicke-like fashion. Bravo. 2013 was most certainly his year, as he has been plugging away in the pop sphere for many years before finally cracking the mainstream with this definitive song.
*twitter.com/robinthicke
*popcrush.com