Robin Thicke Tapped To Perform At The Grammys, Grammy Nominees Album Tracklist Revealed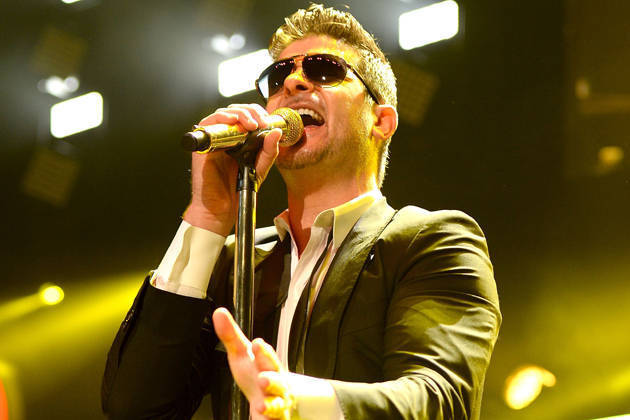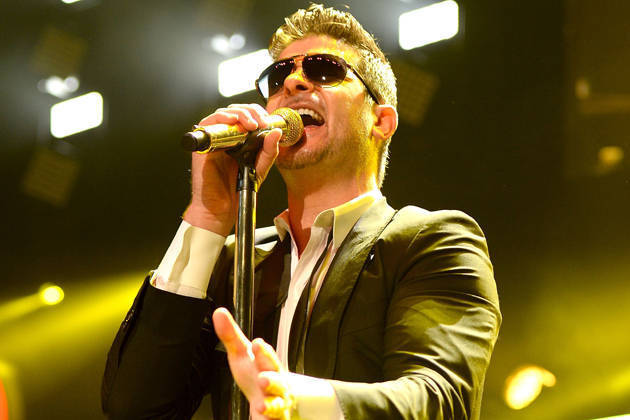 Thicke will perform with Chicago while Metallica, who last performed at Grammys in 1991, will be joined by Chinese concert pianist Lang Lang. Katy Perry. Some big names in music have been announced as performers at the upcoming Grammy Awards. Katy Perry, Robin Thicke and Metallica will be among singers who are set to take the stage at the event on January 26. Perry will return to the awards show for the third year in a row. The 29-year-old singer is also vying for the top prizes in Song of the Year and Best Pop Solo Performance categories for "Roar", her hit single off latest album "Prism".
Thicke, who is nominated for multiple awards including Record of the Year for his T.I. and Pharrell Williams-assisted single "Blurred Lines", will appear on the stage with band Chicago. Meanwhile, Metallica's Grammy performance will mark their first since 1991. They will be joined by Chinese concert pianist Lang Lang. The musicians are joining Grammy's stellar line-up which has so far included Imagine Dragons, Kendrick Lamar, Pink, Nate Ruess of Fun., Kris Kristofferson, Merle Haggard, Blake Shelton, Willie Nelson, Daft Punk, Stevie Wonder and Lorde. In other Grammys-related news, the 20th anniversary edition of the Grammy Nominees album is due out on January 21 via the Recording Academy and Atlantic Records. "[The album] represents some of the great songs and talented artists that make up this year's remarkable nominees, " Recording Academy president Neil Portnow said. This year's compilation series will feature 18 songs that include Taylor Swift's "Begin Again", Bruno Mars' "Locked Out Of Heaven", Thicke's "Blurred Lines", Lorde's "Royals" and Imagine Dragons' "Radioactive".
Grammy Nominees Album (2014)
Locked Out Of Heaven – Bruno Mars
Blurred Lines – Robin Thicke feat. T.I. & Pharrell
Royals – Lorde
Radioactive – Imagine Dragons
Get Lucky – Daft Punk feat. Pharrell
Roar – Katy Perry
Mirrors – Justin Timberlake
Brave – Sara Bareilles
Same Love – Macklemore & Ryan Lewis feat. Mary Lambert
Retrograde – James Blake
Swimming Pools (Drank) – Kendrick Lamar
Lego House – Ed Sheeran
Just Give Me A Reason – Pink feat. Nate Ruess
Begin Again – Taylor Swift
Mine Would Be You – Blake Shelton
Merry Go Round – Kacey Musgraves
Highway Don't Care – Tim McGraw feat. Taylor Swift & Keith Urban
Take A Little Ride – Jason Aldean