Pharrell Interview With The Breakfast Club, Next G I R L Single Is 'Marilyn Monroe', Speaks On LP Cover Backlash, Clarifies There Is A Black Woman On G I R L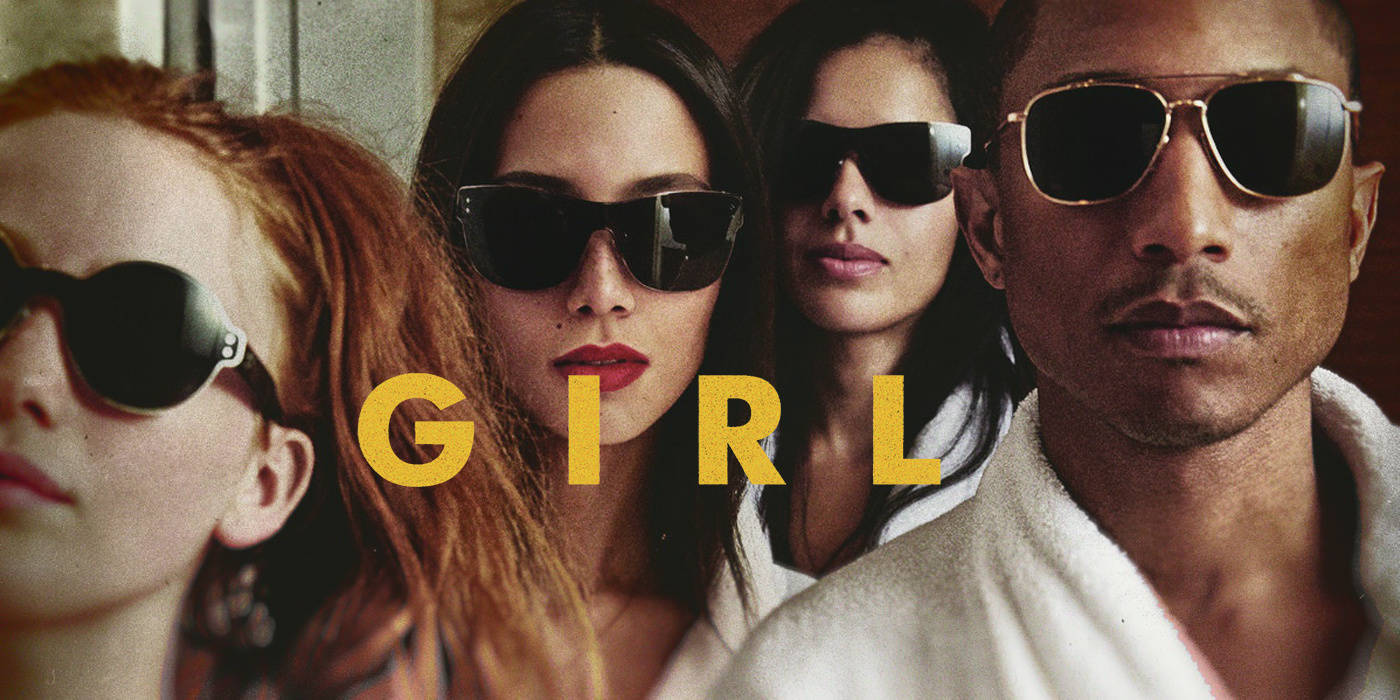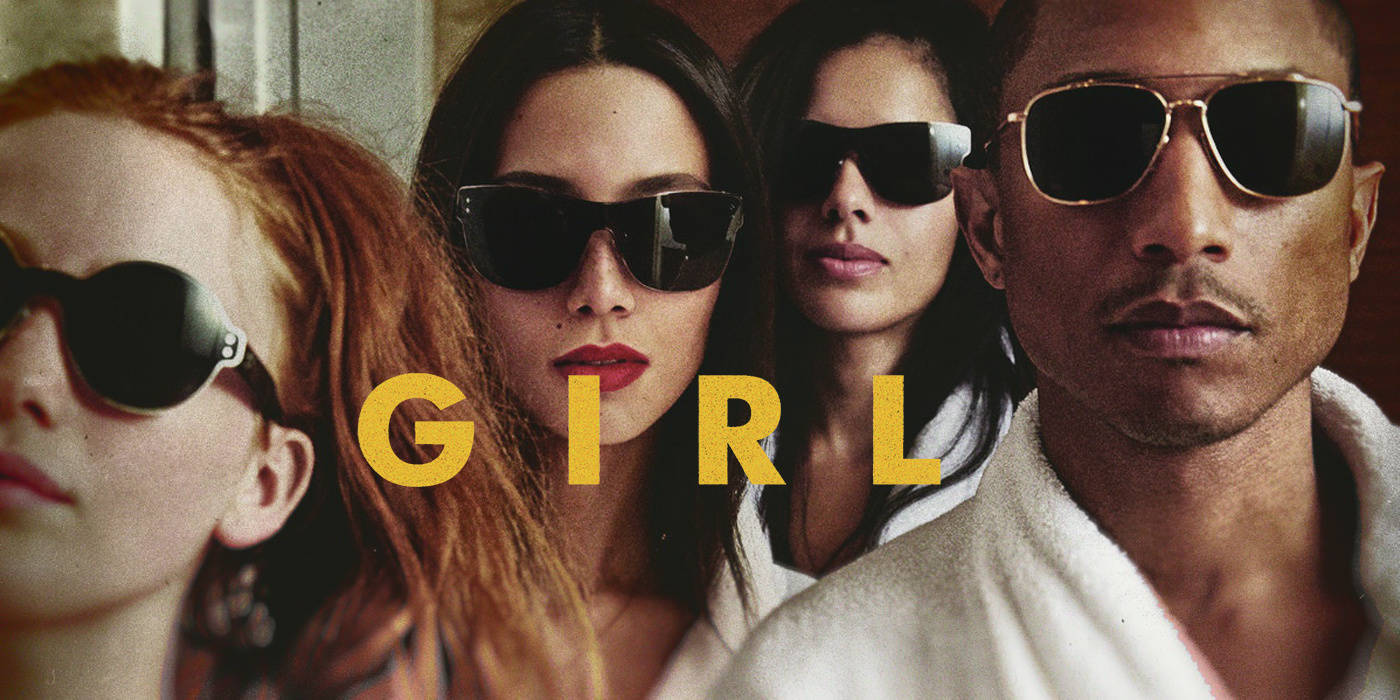 P called up The Breakfast Club to talk about the controversy about the Album Cover of G I R L and about the EDM nowadays. 'It must suck to be that black woman that's on my cover right now,' Pharrell says in response to racial outcry.
Pharrell dropped the cover for his new album G I R L about a week ago, featuring three attractive women standing next to him in bathrobes. It didn't take long for the Internet to pick apart the image, with gripes that black women weren't represented at all, and on Thursday (February 27) Pharrell admitted that he was truly disappointed with that criticism.

Skateboard P phoned into Power 105.1's "The Breakfast Club" on Monday to clarify that there is, in fact, a black woman on the album cover. "What really disappointed me is that they jumped the gun, because the one I'm standing the closest to is black," he explained. "She's a black girl from Wisconsin that I used to date over 10 years ago. And that just must suck man, for people to just look at something and to assume that they know what's going on."
"If they just bothered to listen to my album, they'd know that my album was an ode to women, period." he continued. "The one thing I was trying to help and aid in changing is this crazy statuesque standard of — you've gotta be white and thin for you to be beautiful." The super producer explained that his next single will be the track "Marilyn Monroe," which specifically finds him singing that he wants a "different girl."
"That means no matter what color you are, what size you are, your sexual orientation, I respect you as a woman, because I know without you none of us would be here. But, unfortunately, they looked at the cover, they didn't see what they felt like…I don't know what the definition is…"a light skinned" black woman? What is this conversation?" It was clear from his voice that Pharrell was getting more and more upset as he continued to talk about the issue, even referencing the fact that his father is dark-skinned black man in the conversation.
"I'm a black man," he continued. "They just reported that I'm the first black person to go #1 on pop radio since Rihanna, but then you're gonna shoot at me? Of course I'm doing this for us. What are you talking about man? My mom is a black woman that is a huge part of my business. My business is run by another black woman and I'm married to a black woman. What are you talking about?" "It just bothers me 'cause they're missing the point. They saw that and they jumped the gun, and man it must suck to be that black woman that's on my cover right now, because she's black."