The Pharrell Williams Grammy Re-Cap *Update*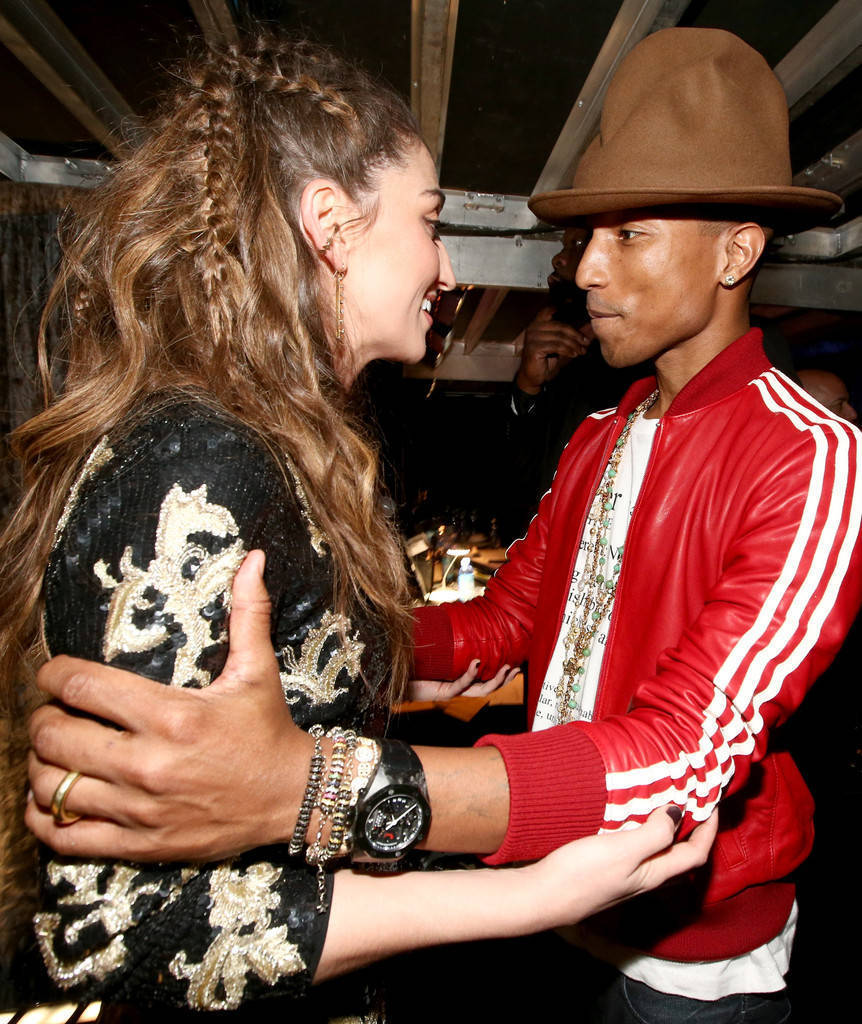 Sara Bareilles & Pharrell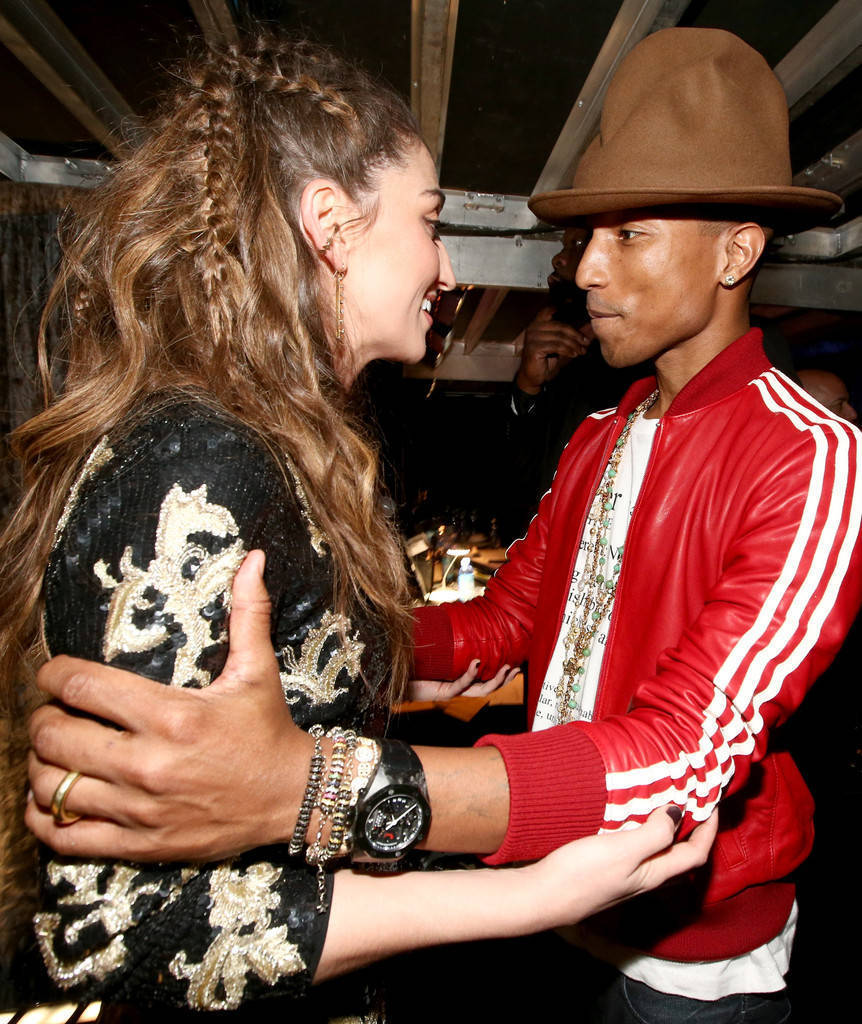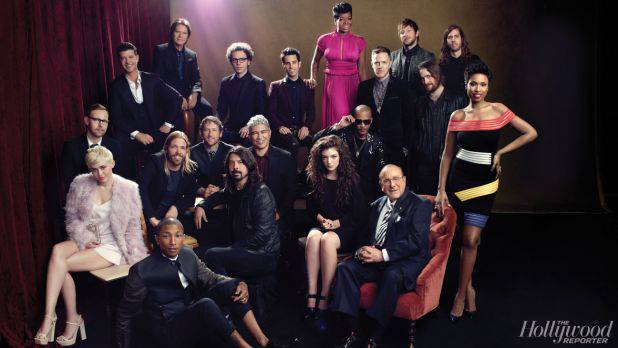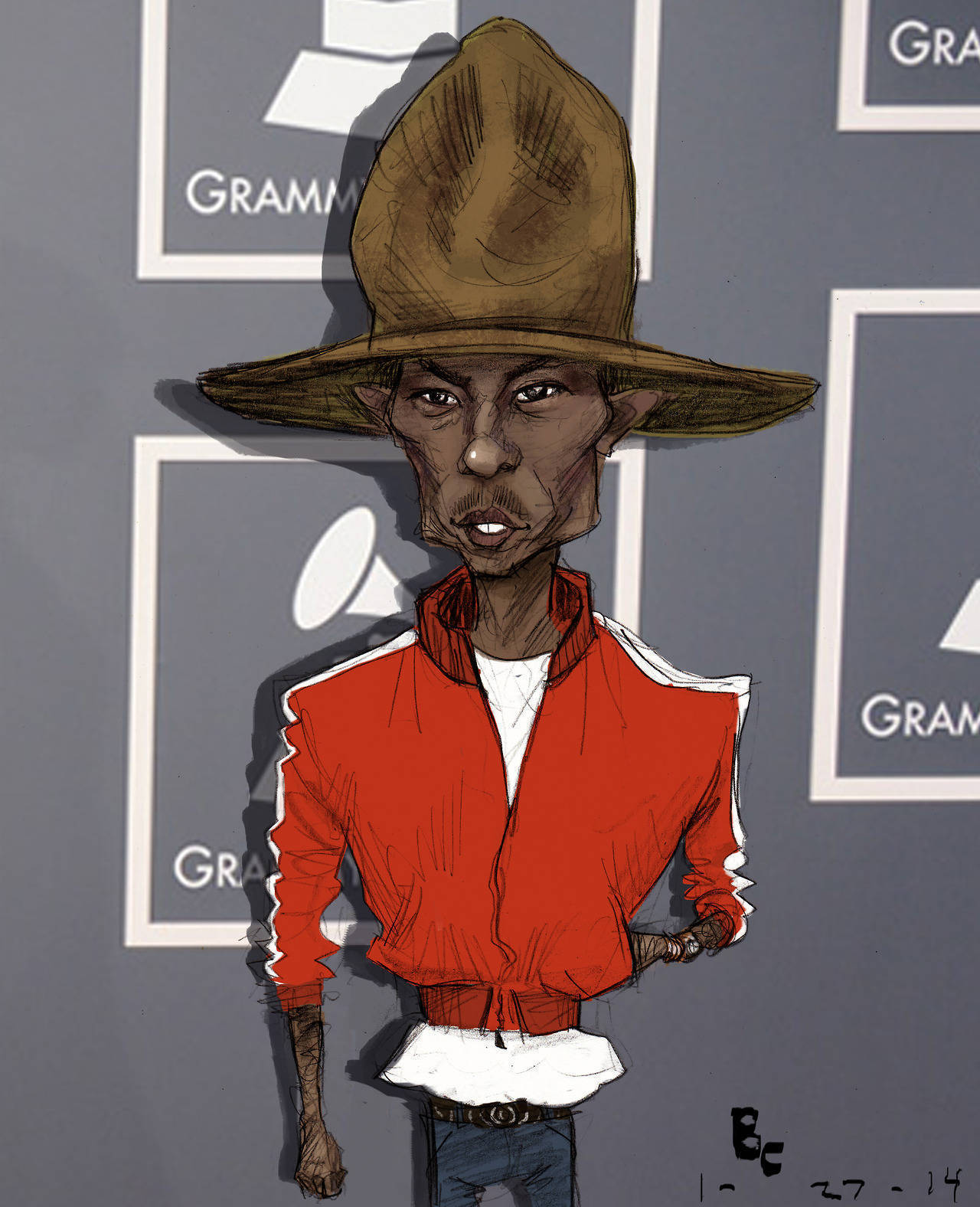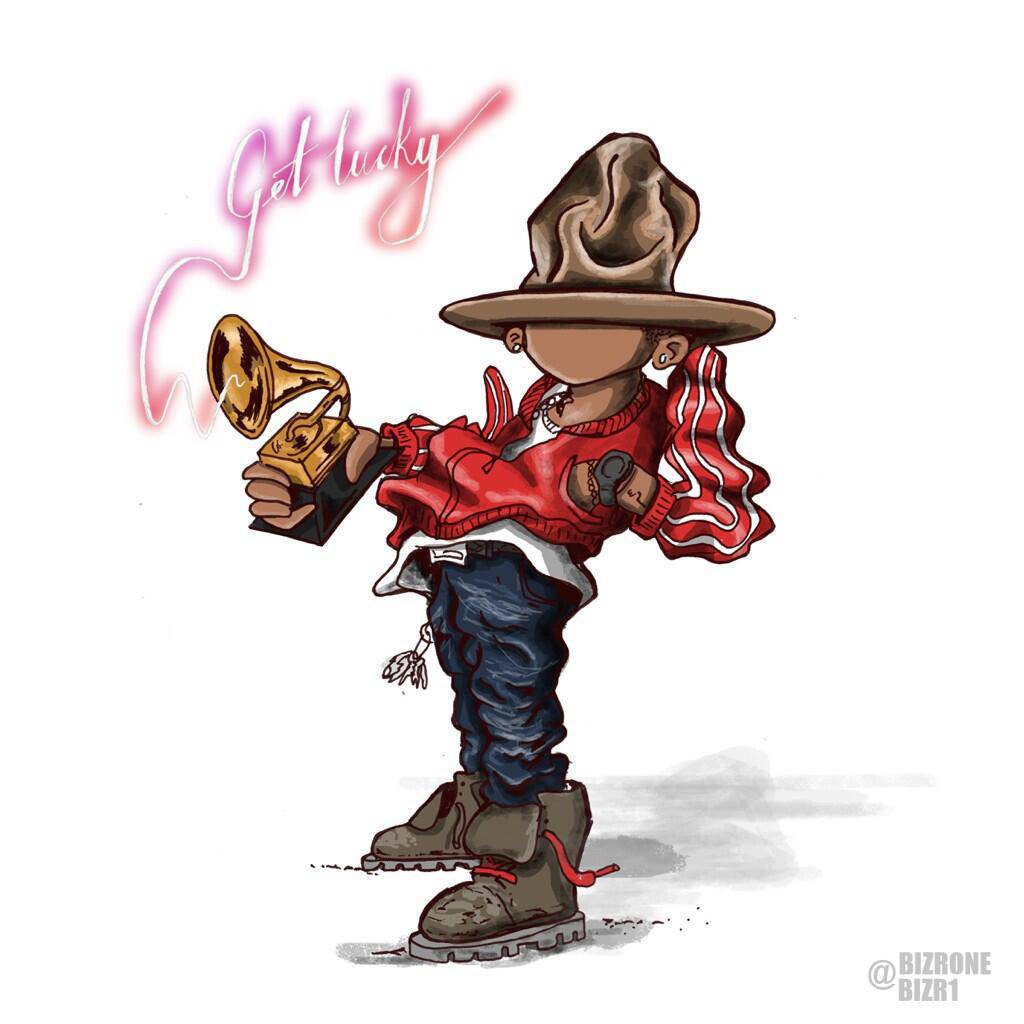 Posted: February 2nd
The Pharrell Williams Grammy Re-Cap, Pharrell Battles Himself


Alright, so as we already know, Pharrell won Four Grammy Awards last week for 'Record Of The Year' with 'Get Lucky' Daft Punk and Nile Rodgers, 'Album Of The Year' 'Random Access Memories' with Daft Punk, 'Best Pop Duo/Group Performance' for 'Get Lucky' again with Daft Punk and Nile Rodgers, and 'Producer Of The Year, Non-Classical', which is his 7th win at The Grammy Awards out of 24 Nominations which is pretty 'Quincy Jones' Awesome.
Pharrell Williams discusses the humbling experience of being a top winner at the 56th GRAMMYs in an interview with GRAMMY Live hosts Quddus, Louise Rowe and Brian Anthony Hernandez during the 56th GRAMMY Awards Wrap-Up Show.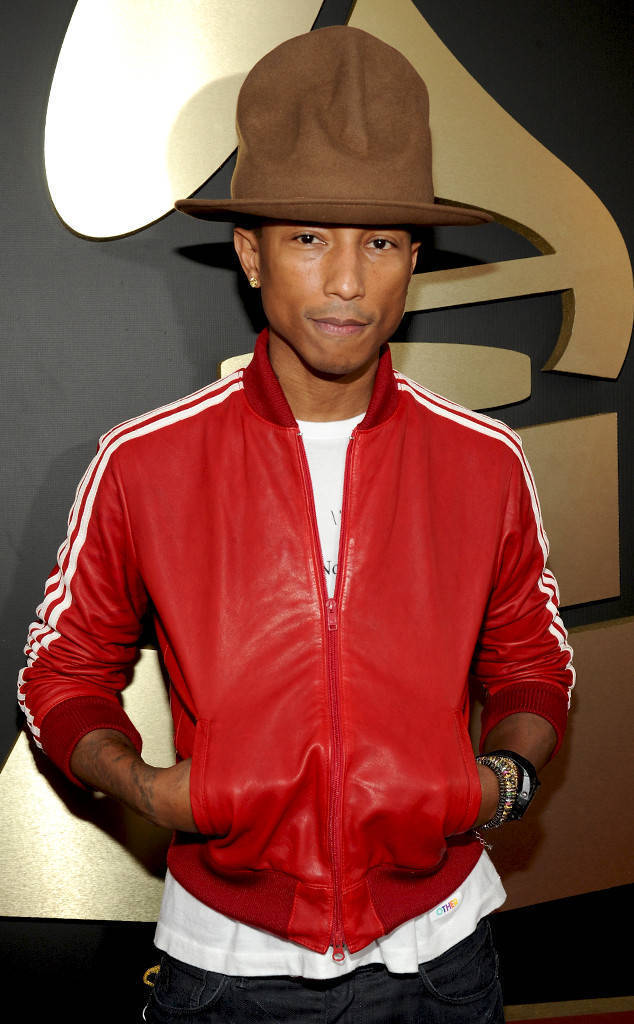 "Everybody can do what I do," he told National Public Radio recently. "There are so many kids who can do it way better. It's an illusion that they keep selling you that you need to be in the music industry to make your music. It's an illusion to think that you need to run around Hollywood to put a film out. "I'm living proof that, like, you can do whatever it is you want to do. Just believe it, and just do it. That's the thing, to stop thinking about it and go do it."

"That one thing — where he built his studio — gave us the access to meet him and therefore have an in in this, the world of the music industry," Williams told NPR. "You fast-forward from that particular moment of when we got signed to now, you realize there was definitely a purpose. When I look over my shoulder, it almost looks like things were just sent my way."
Pharrell & Daft Punk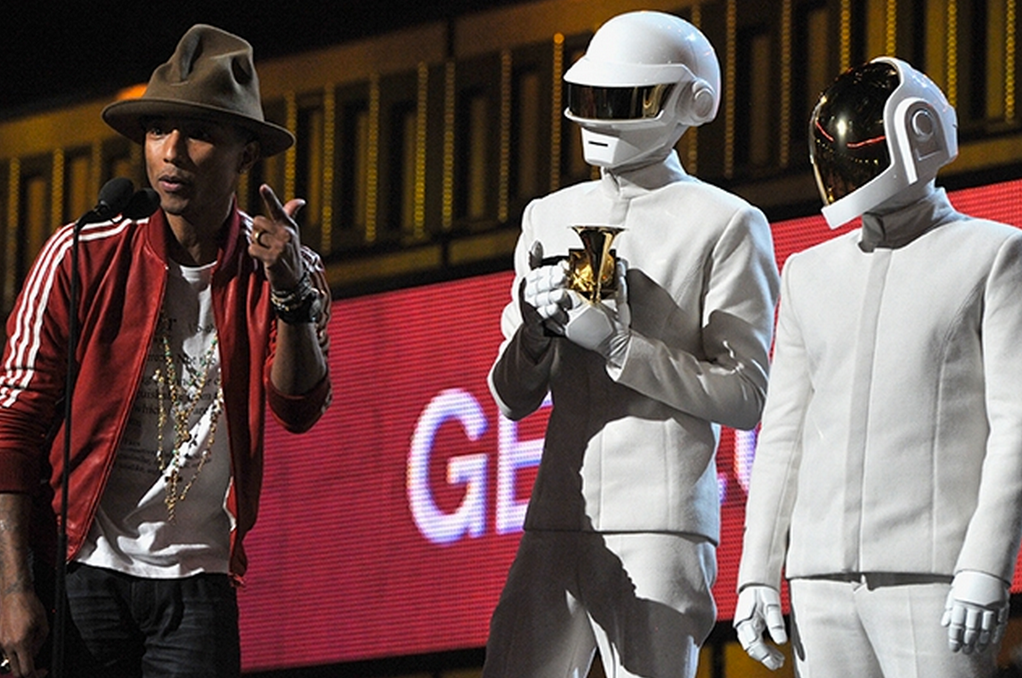 It's strange to consider that Williams, as he enters middle age, is a bigger pop star than ever. In an interview with the superproducer, Savannah Guthrie of NBC asked Williams about his future. "You've been nominated for Grammys nineteen times, won multiple times," she asked. "Is there anything you're still ambitious for now? Something you want to accomplish?" Williams didn't have to think long. "Honestly, it's … it's more music," he said.
Nile Rodgers, Stevie Wonder, Pharrell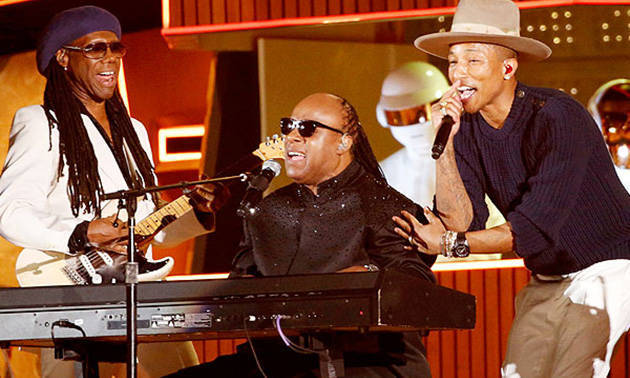 While Pharrell's been a good sport about it all—even retweeting the best fanart and tweets about his headwear, there's a pretty cool story behind it. Pharrell's whole look represents a significant part of where style, subculture, and musical history have intersected in the past. Learn all about what Pharrell, punks, and hip-hop's early days have in common. Here's everything you need to know about Pharrell's Grammy hat.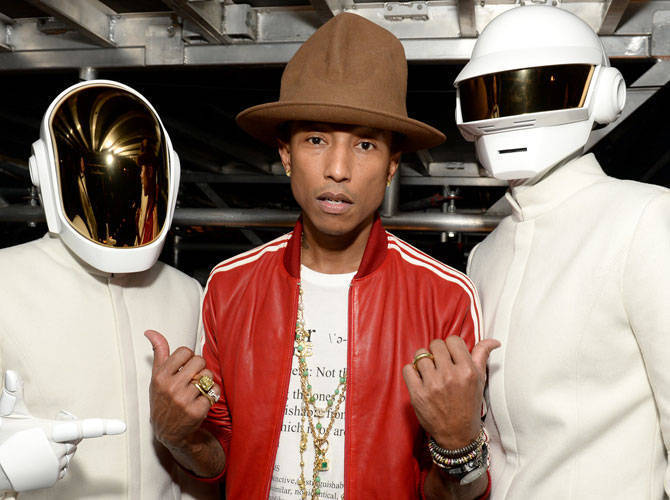 Daft Punk – Get Lucky feat. Pharrell, Nile Rodgers & Stevie Wonder (Live) (2014)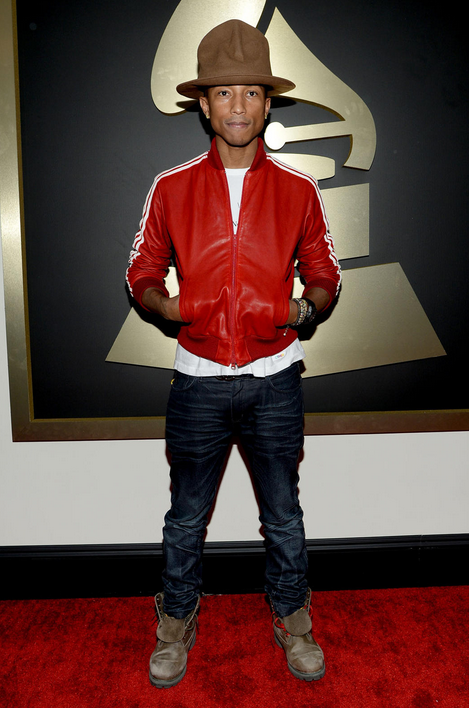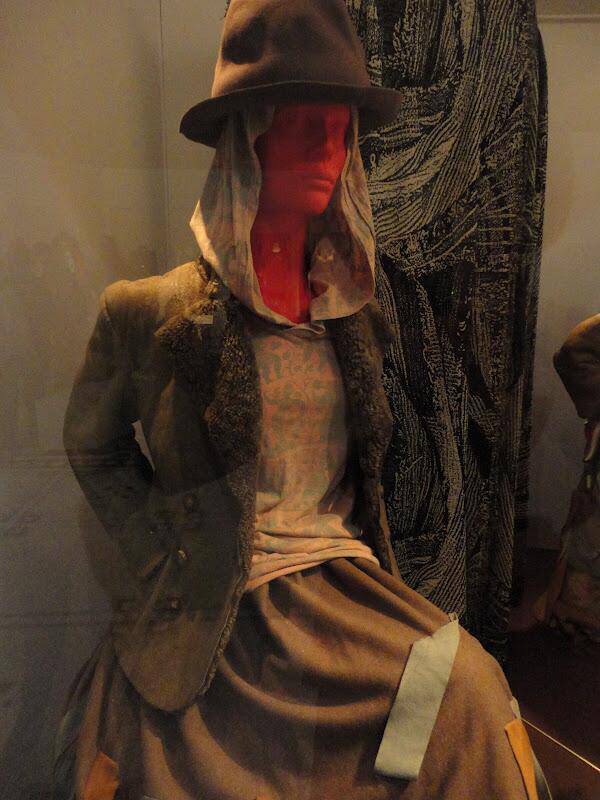 It's a vintage Vivienne Westwood hat. English fashion designer Vivienne Westwood is credited with many things, like bringing punk and new wave style to the mainstream, her professional and personal relationship with Malcolm McLaren, and clothes that drew inspiration from (among other things) pirates, Clint Eastwood, and the wild west. Her Fall-Winter 1982-1983 collection was named "Buffalo Girls (Nostalgia of Mud)" and was inspired by "Peruvian women wearing bowler hats and full skirts, dancing with their babies tied on their back."
Pharrell's whole Grammy look owes its existence to Malcolm McLaren and the Rock Steady Crew. Malcolm McLaren was an "influencer" before it became a marketing term for anyone with a sizable social media following. The creative visionary managed the Sex Pistols and collaborated with everyone from Vivienne Westwood to Supreme. Formed in 1977 in The Bronx, the Rock Steady Crew is arguably the most popular breakdancing crew in hip-hop culture.
Revered by b-boys and b-girls everywhere, they were featured in films like Wild Style, Style Wars, and Beat Street while also immortalized by lauded photographers like Jamel Shabazz. Pharrell's outfit draws from several elements in the music video for Malcolm McLaren & The World's Famous Supreme Team's "Buffalo Gals," namely the Westwood hat and the bright red Adidas track jacket.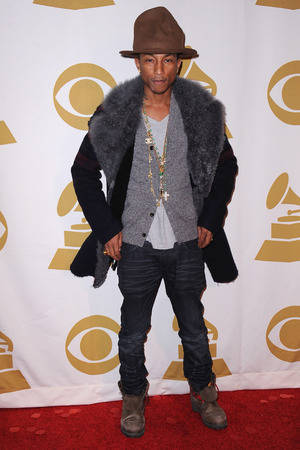 Pharrell Williams GRAMMY.com Interview At Conway Recording Studio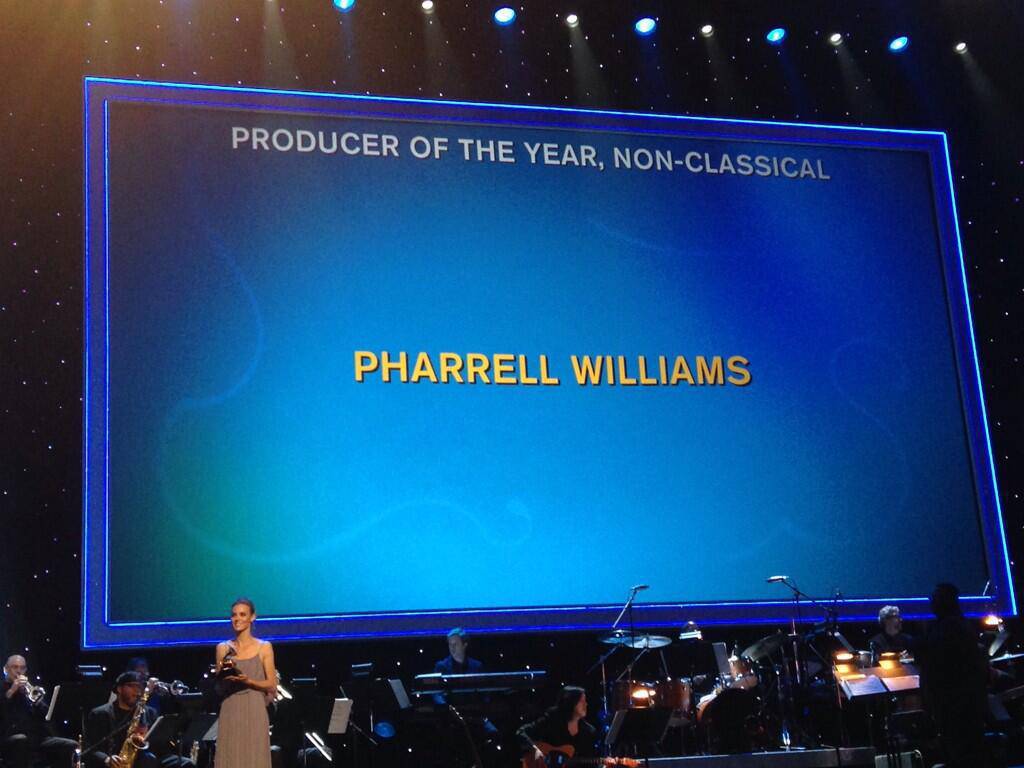 The Inspired Video For The Hat (Malcolm McLaren – Buffalo Gals 1982)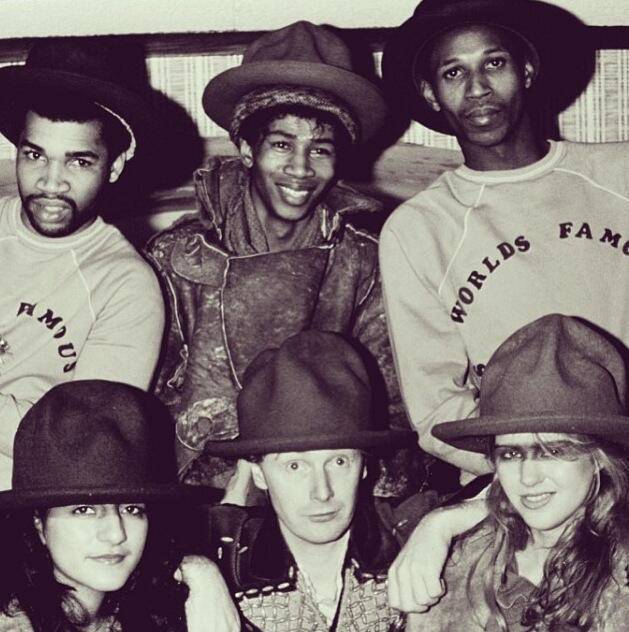 Pharrell's Hat At The Grammy's Makes Headlines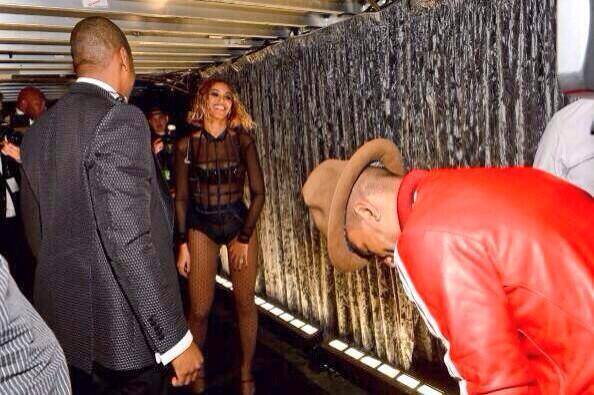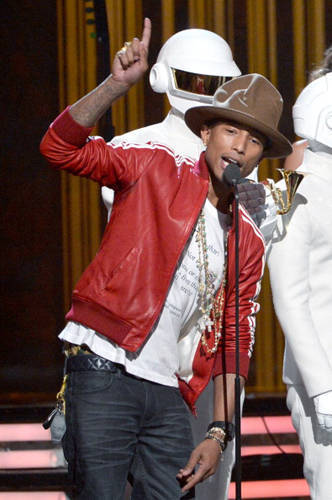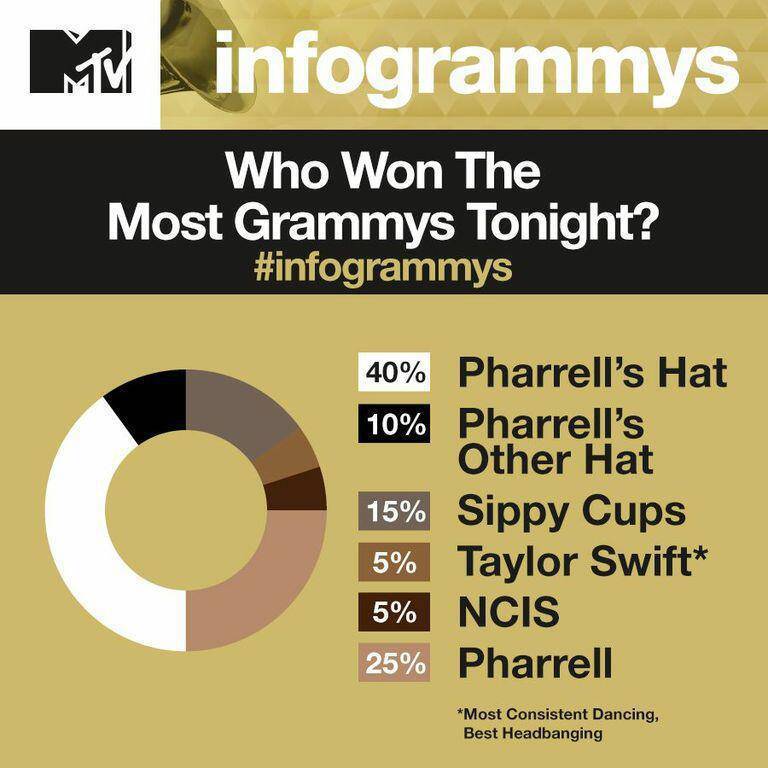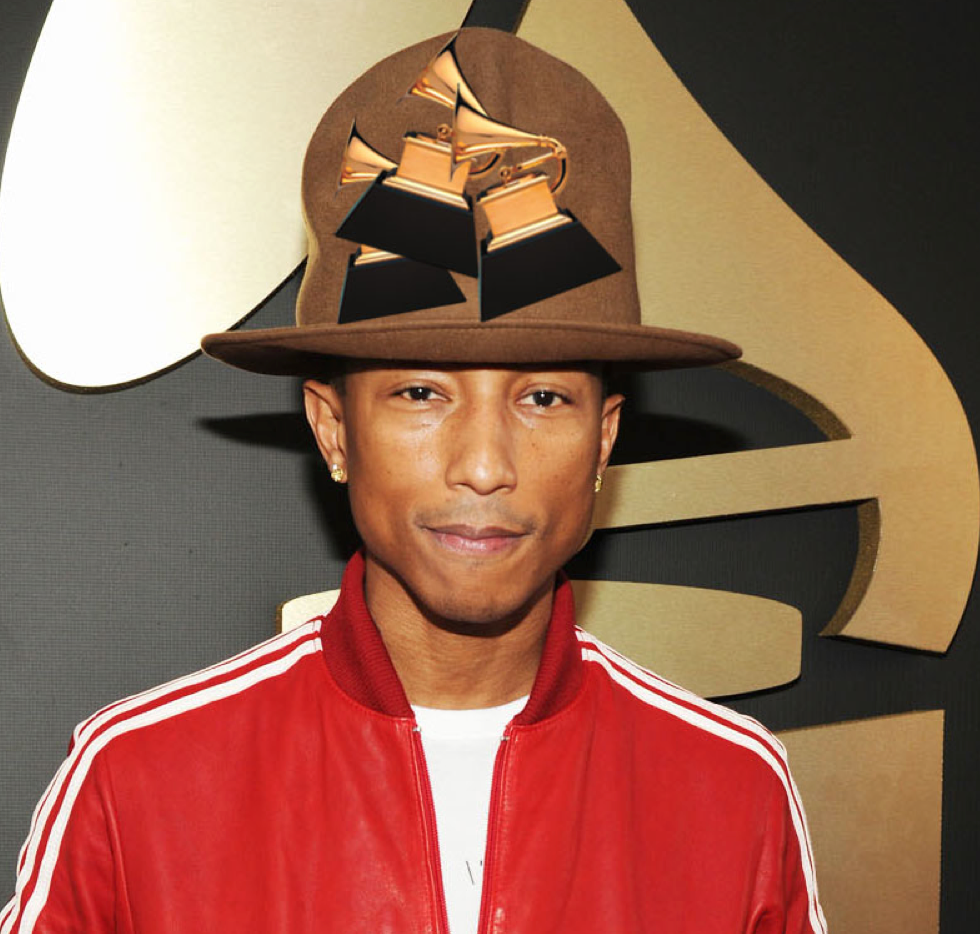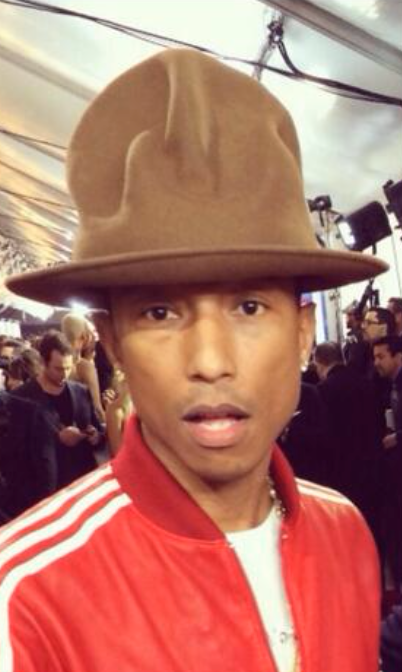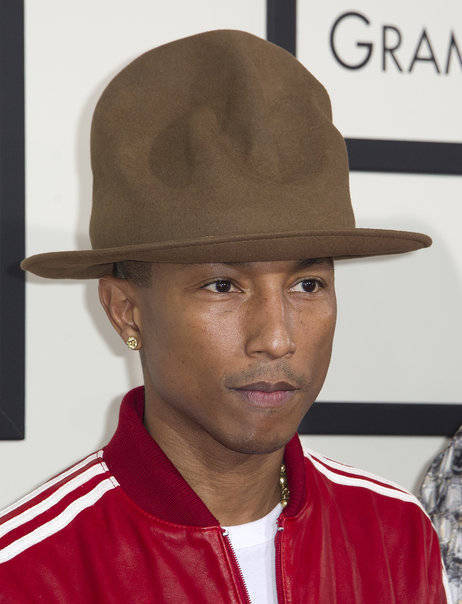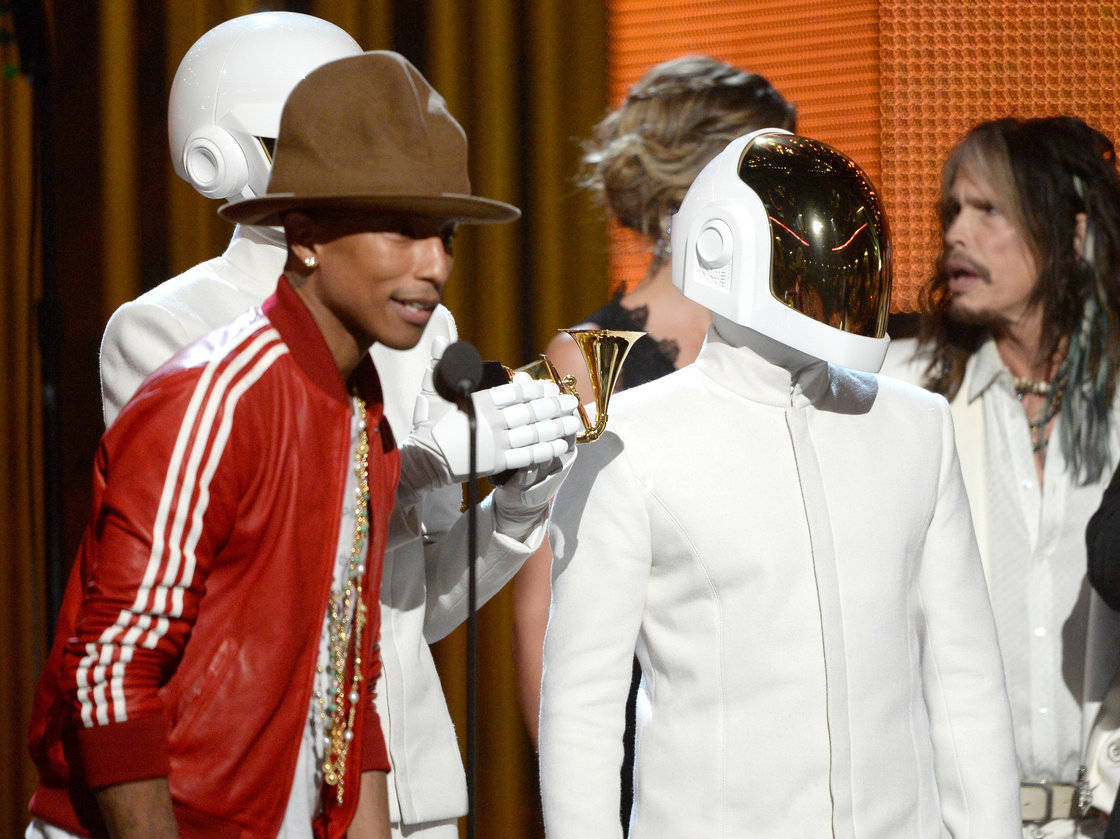 Pharrell, Daft Punk & Nile Rodgers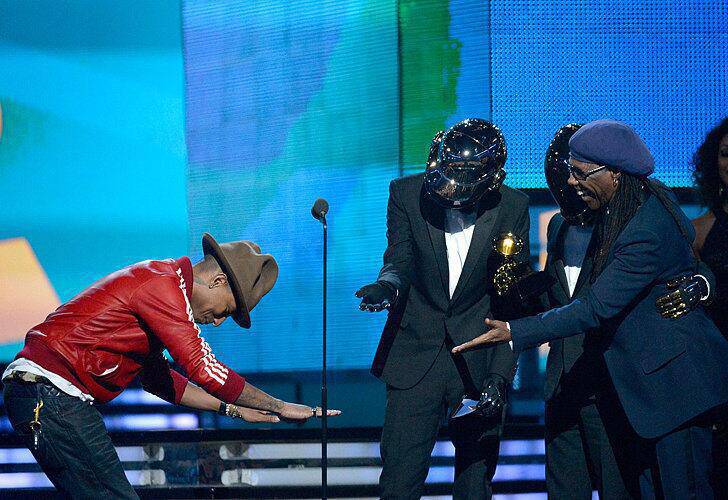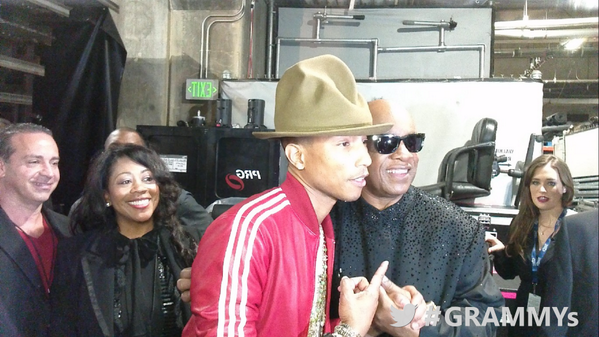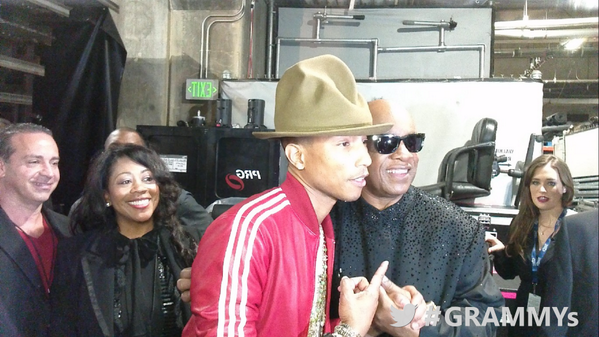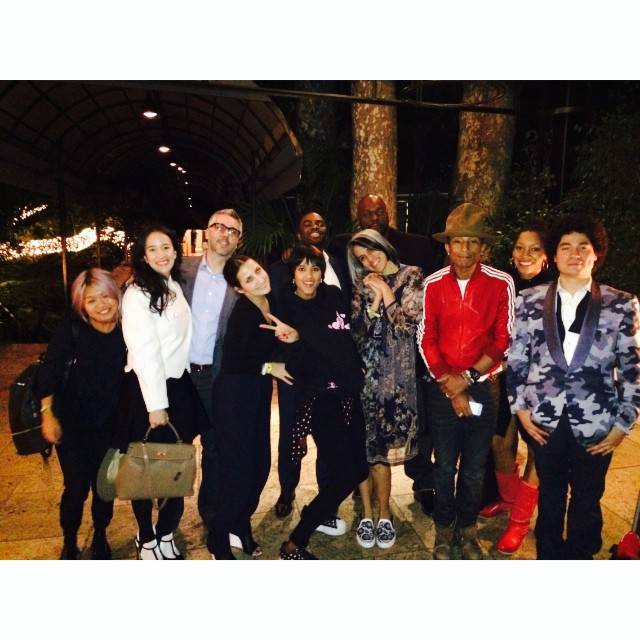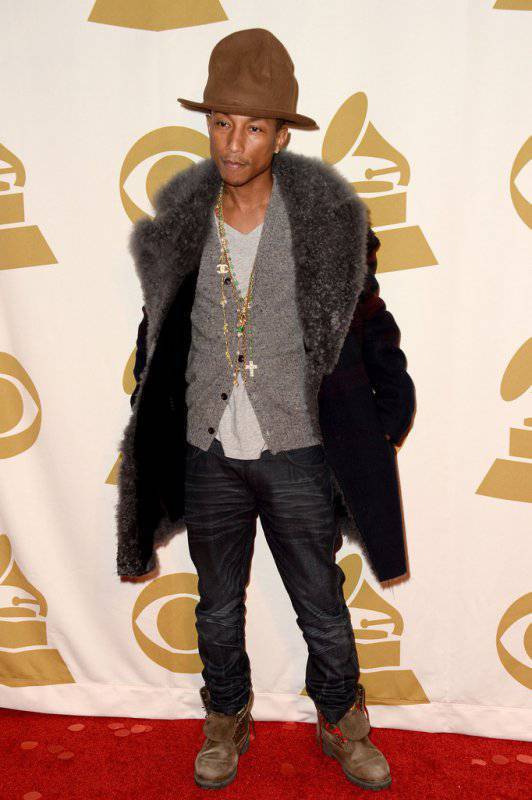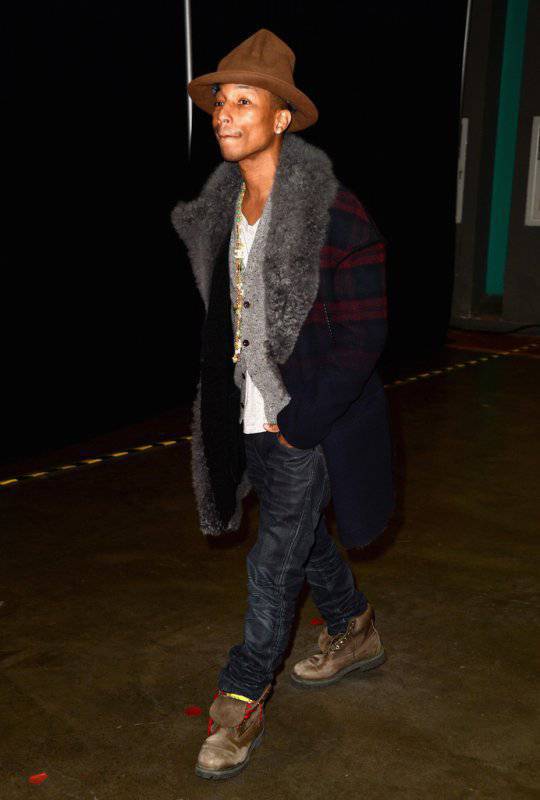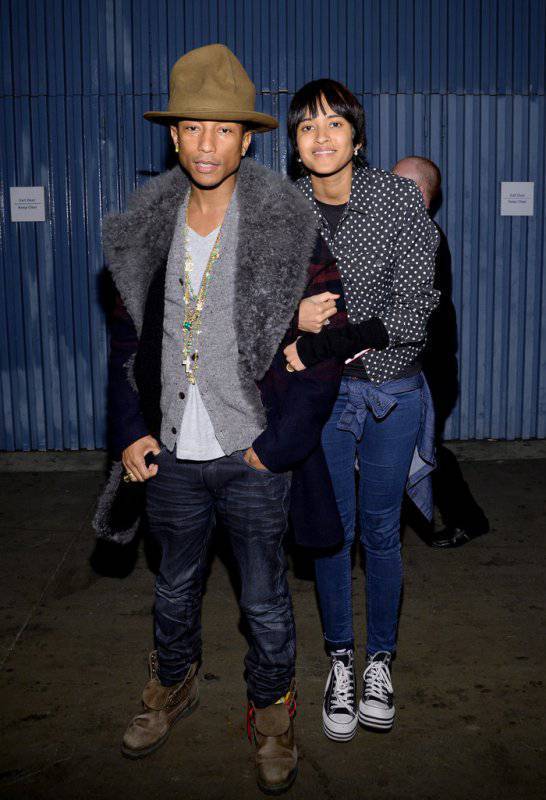 Stevie Wonder, Paul McCartney, Annie Lennox, Steve Lukather, Peter Frampton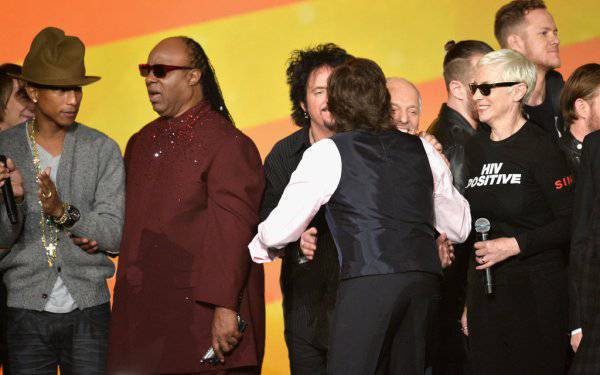 Pharrell Williams Sings "Happy" At Clive Davis Pre-Grammy Party

Pharrelll Williams – Frontin'

Pharrell, Jennifer Hudson & T.I. – I Can't Describe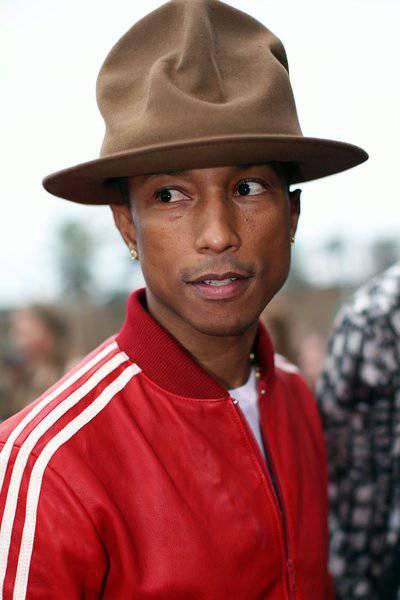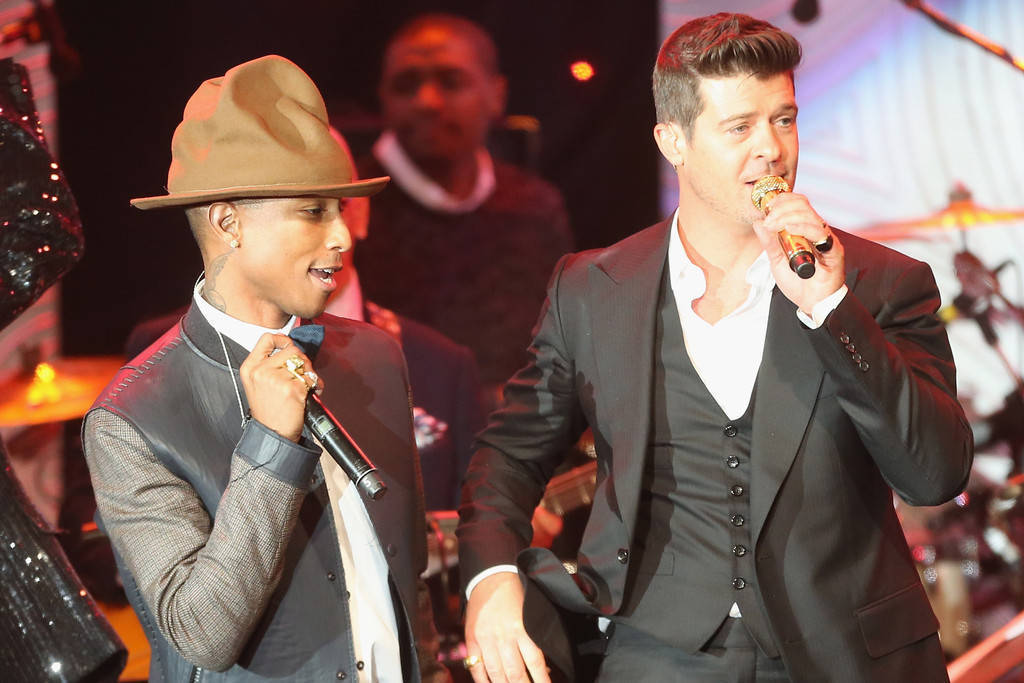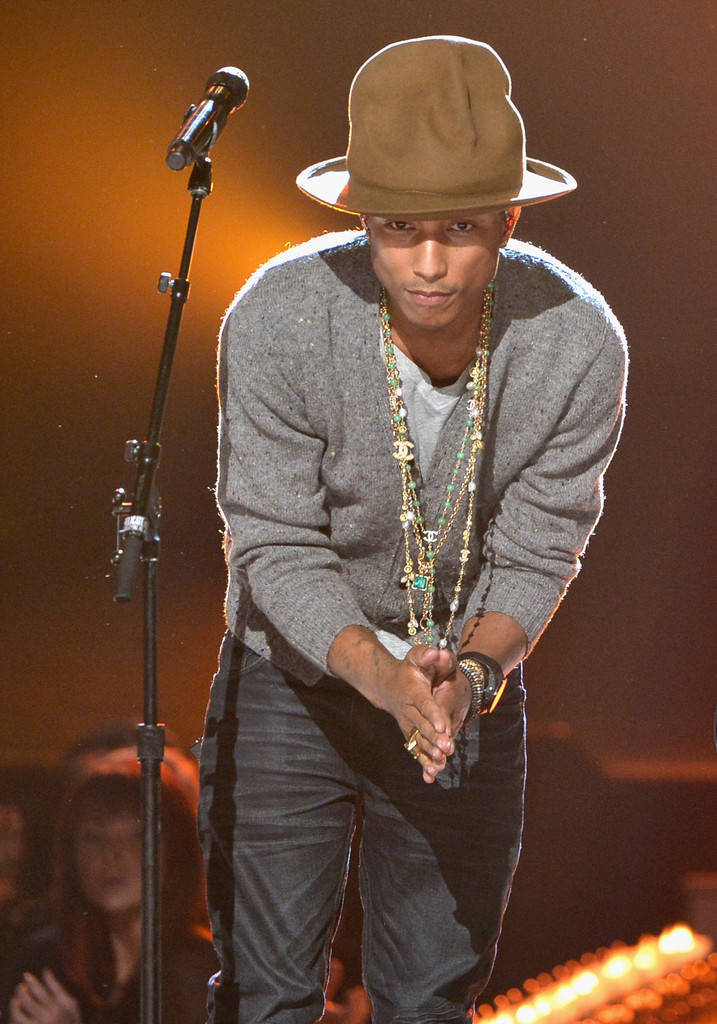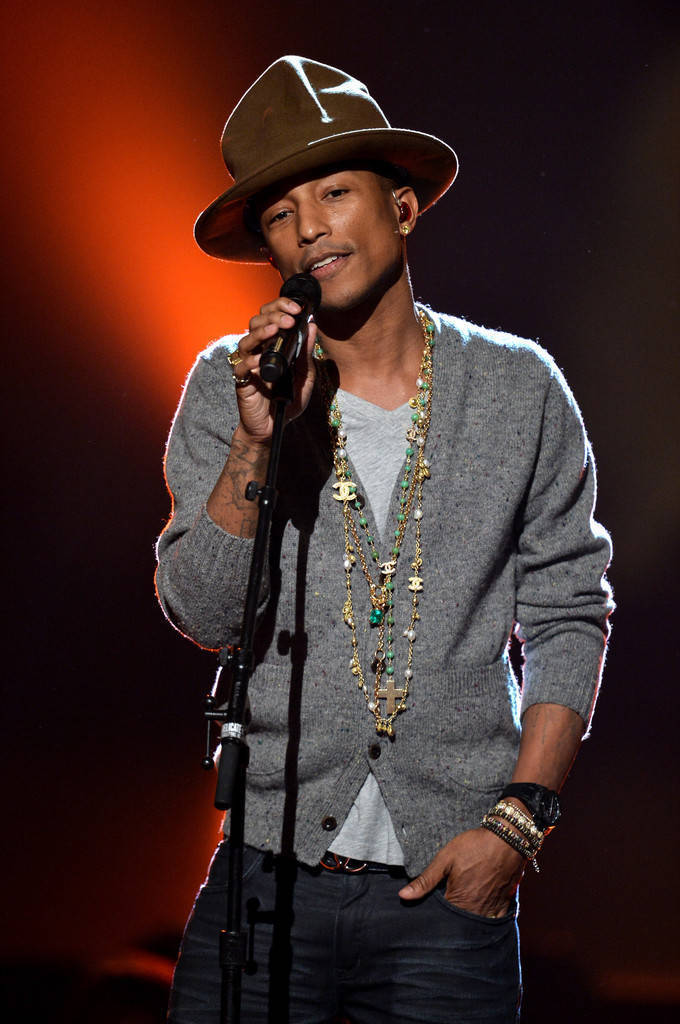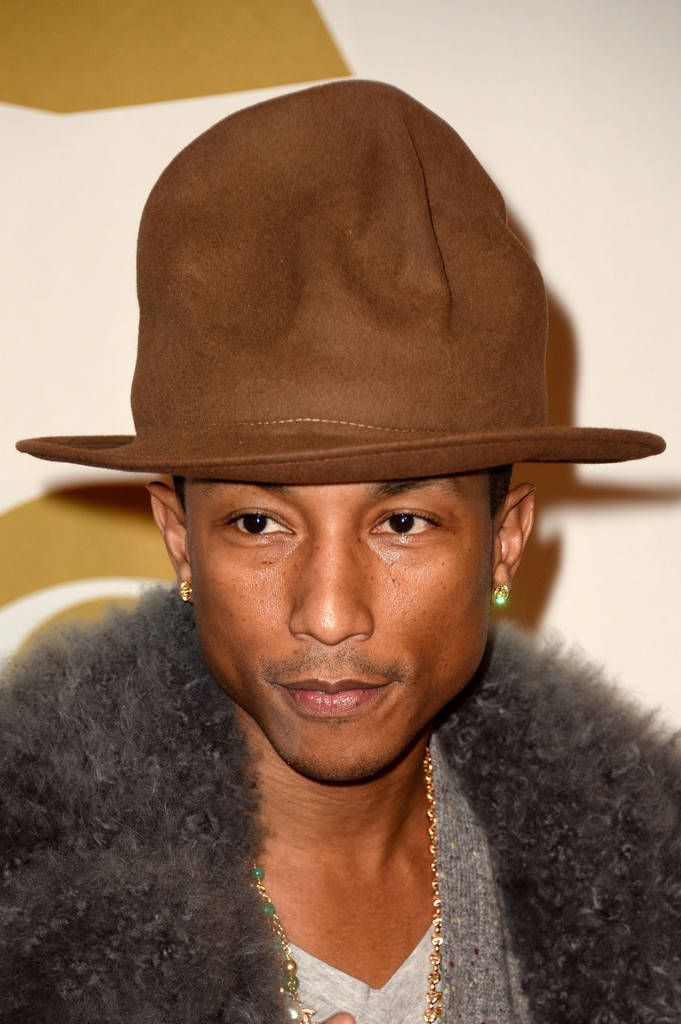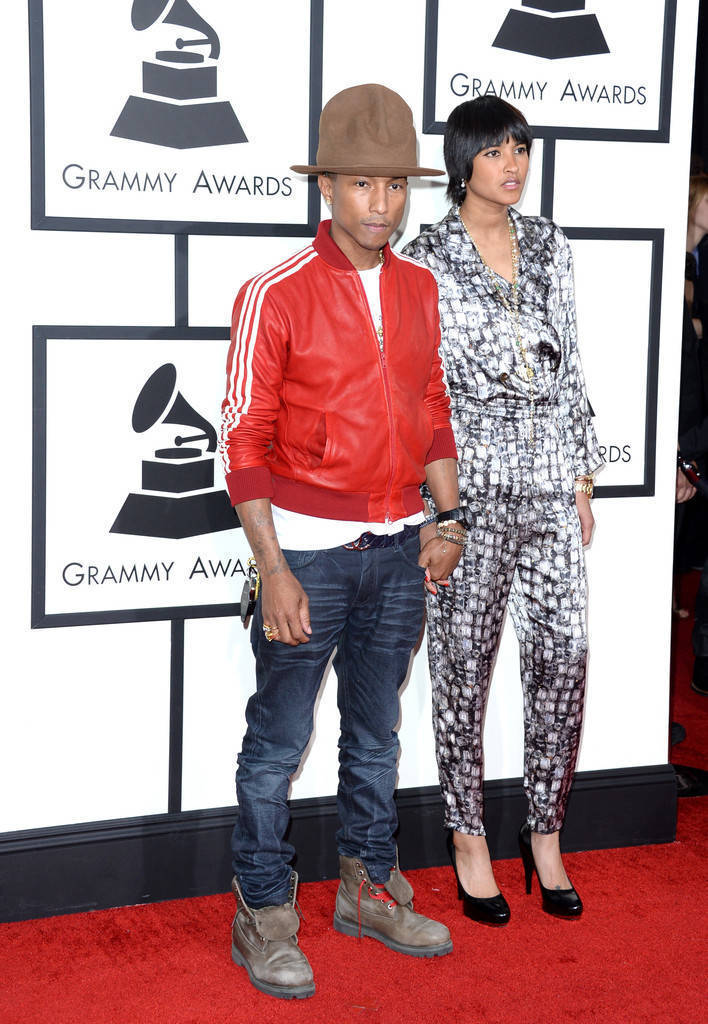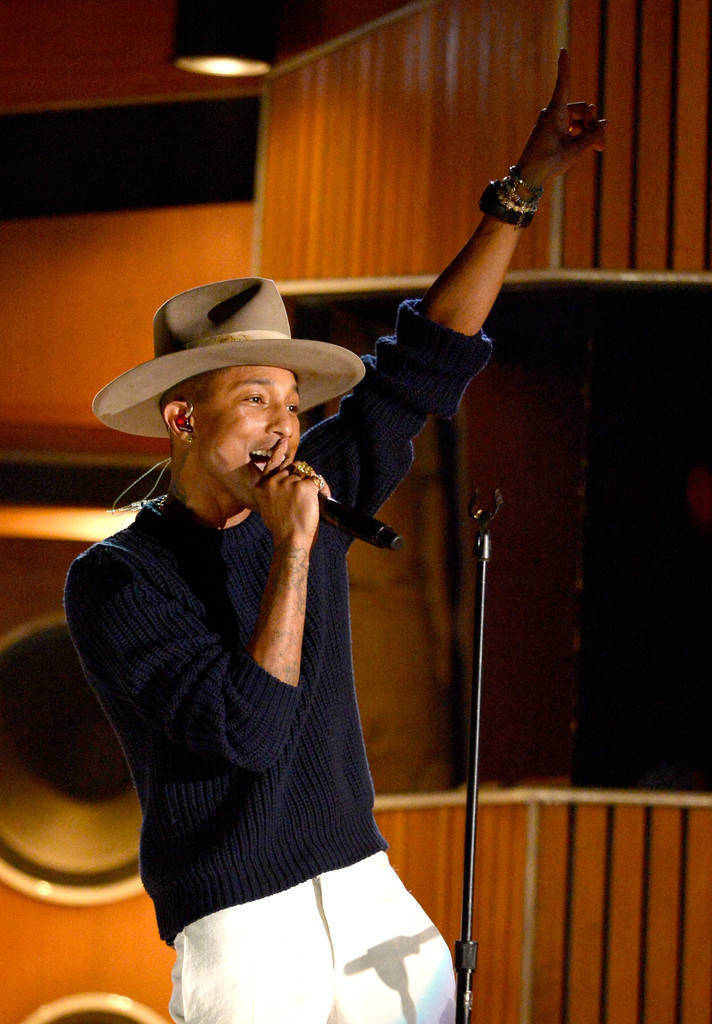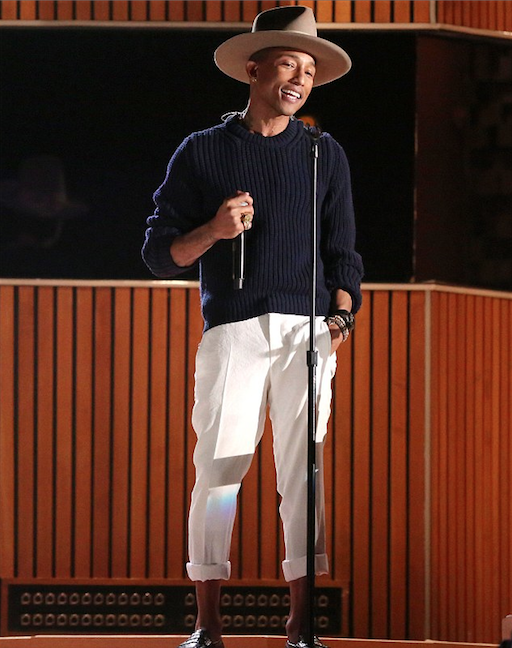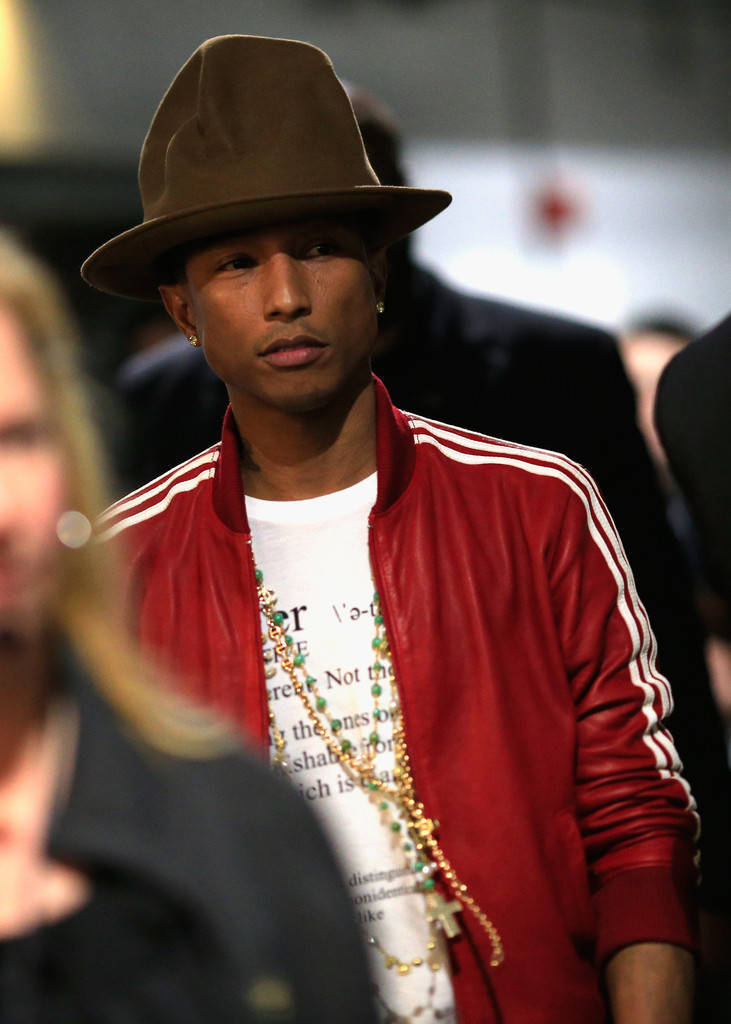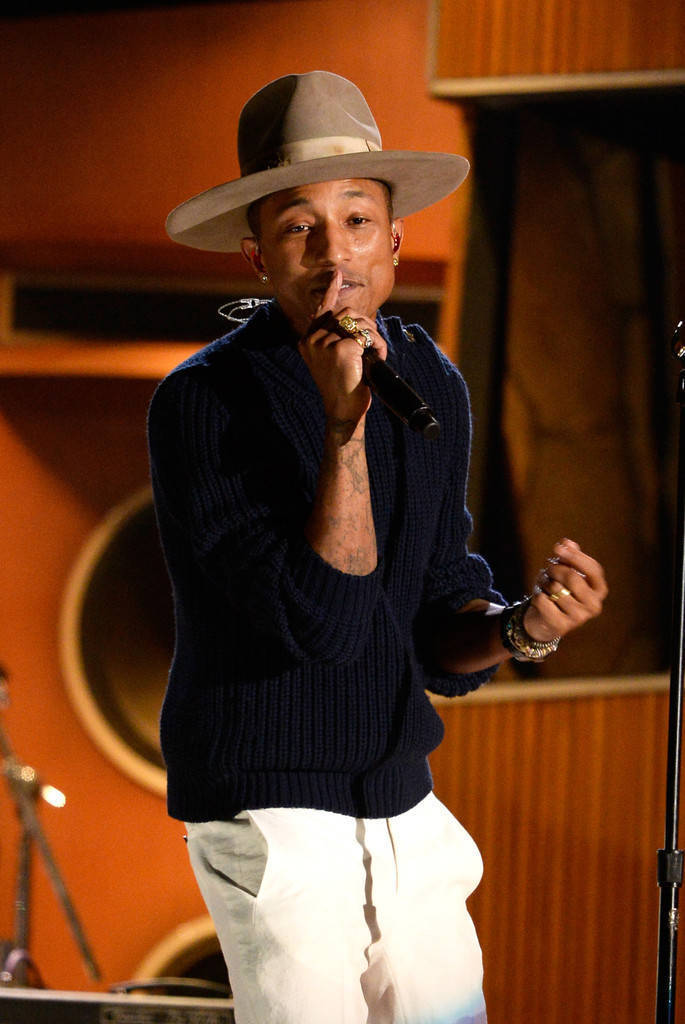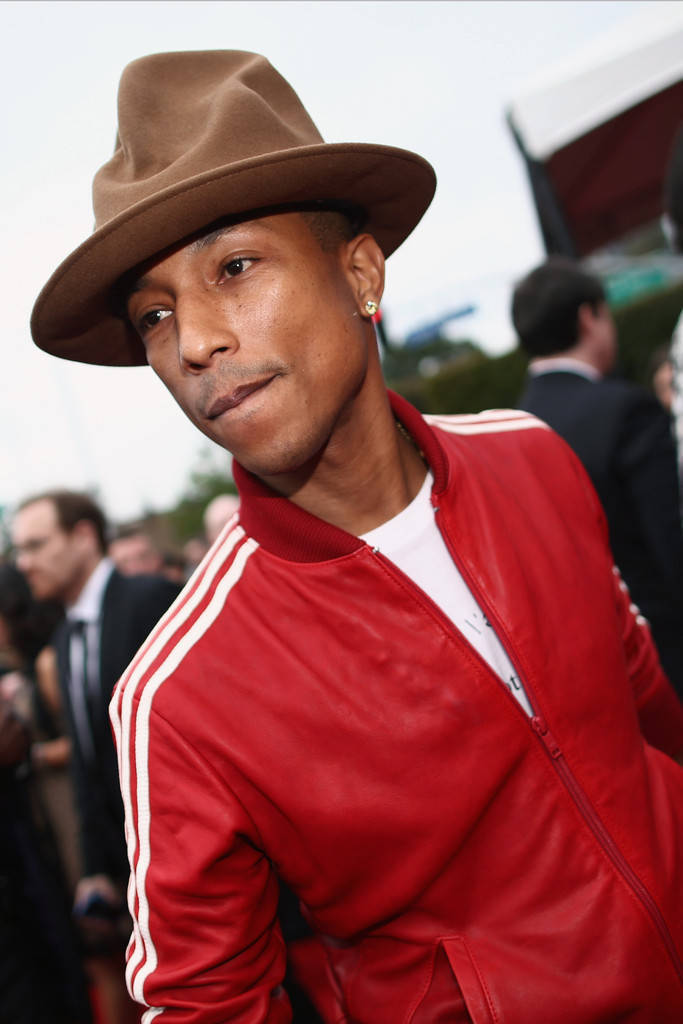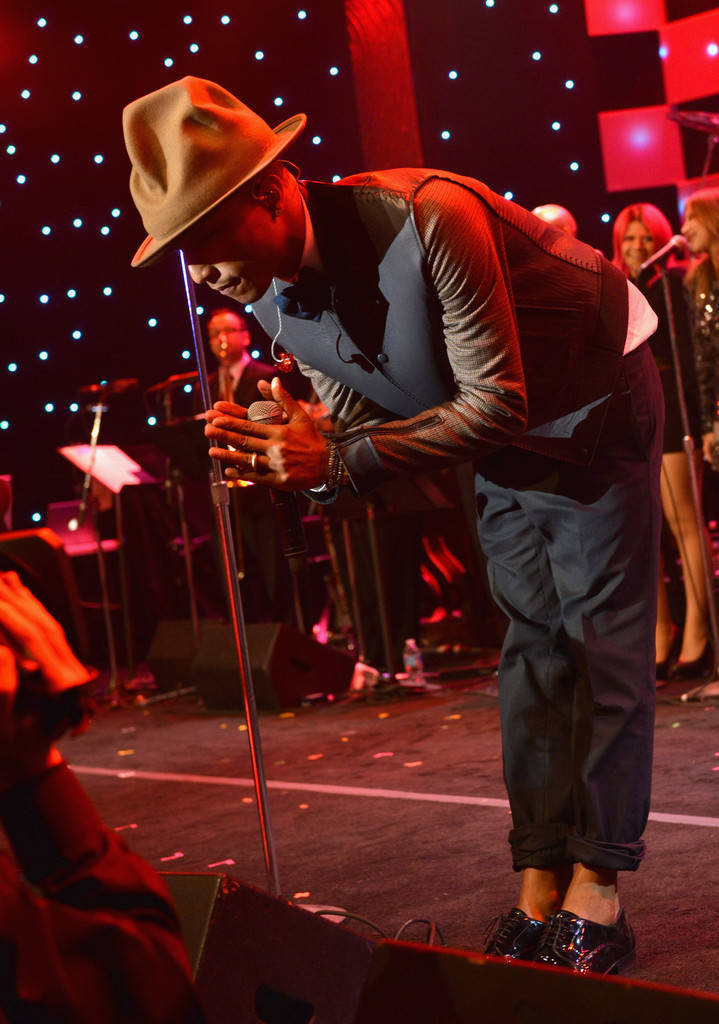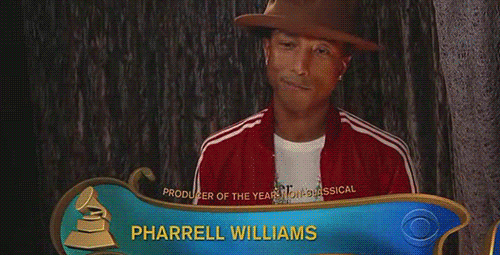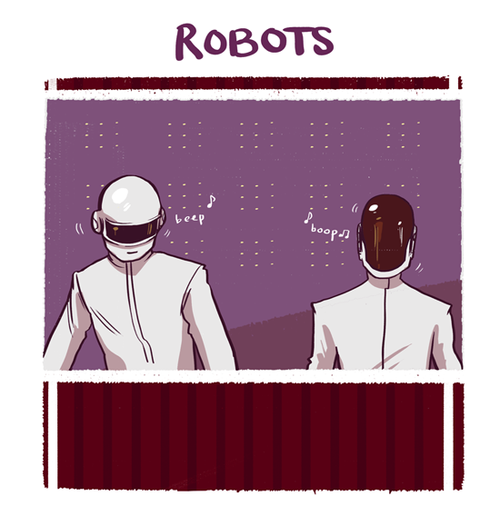 Swizz Beatz, Alicia Keys & Pharrell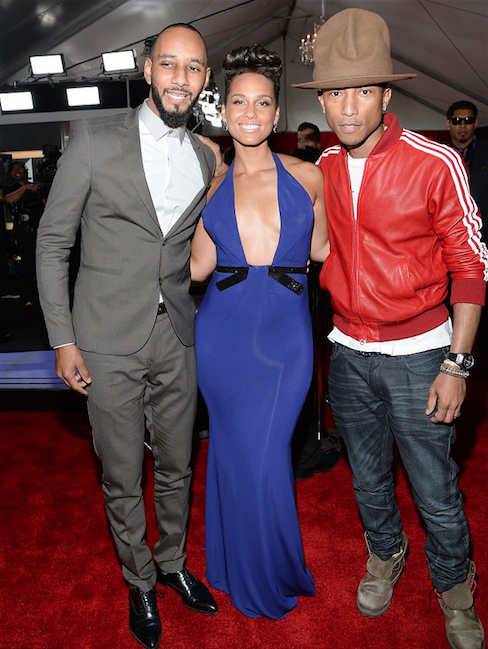 Jay-Z, Kendrick Lamar & Pharrell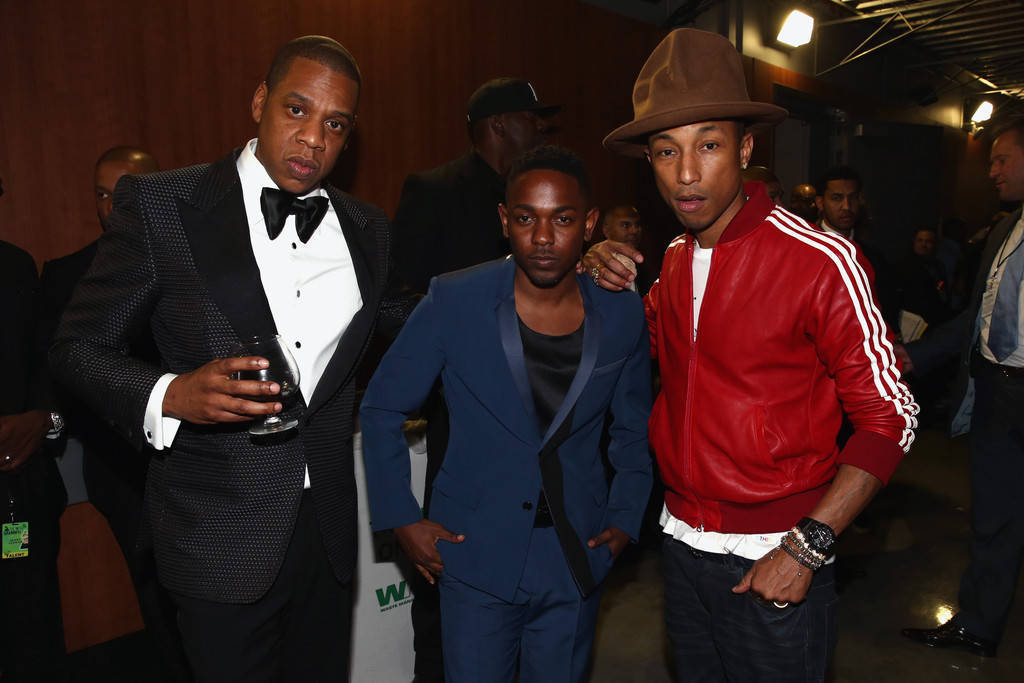 Daft Punk x Stevie Wonder – Get Lucky Another Star feat. Pharrell (DJ Freakiii Remix) (14′)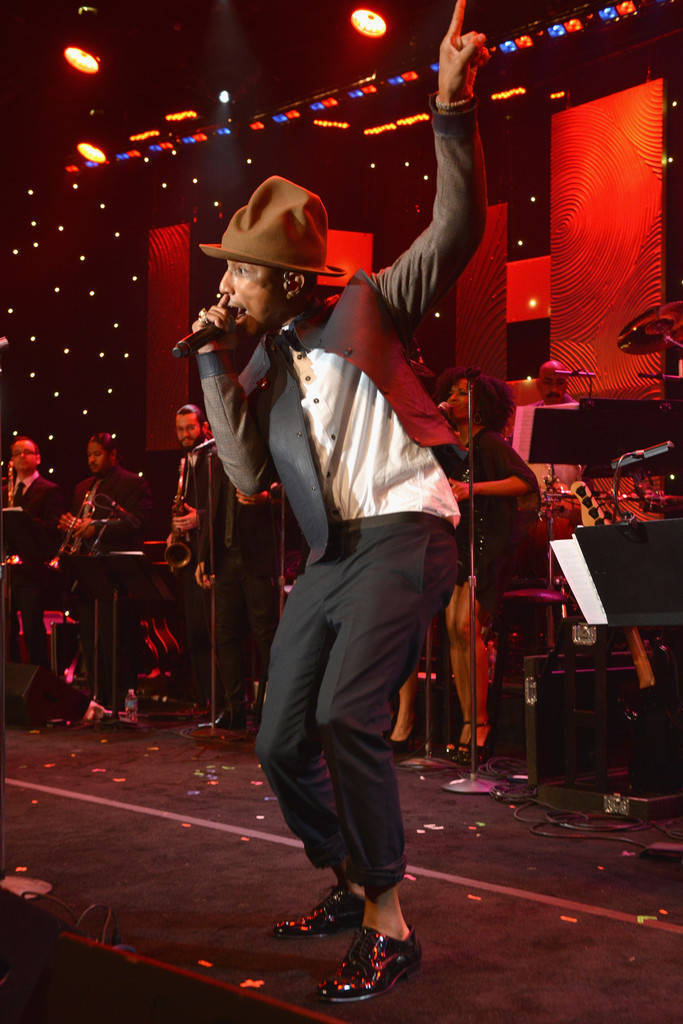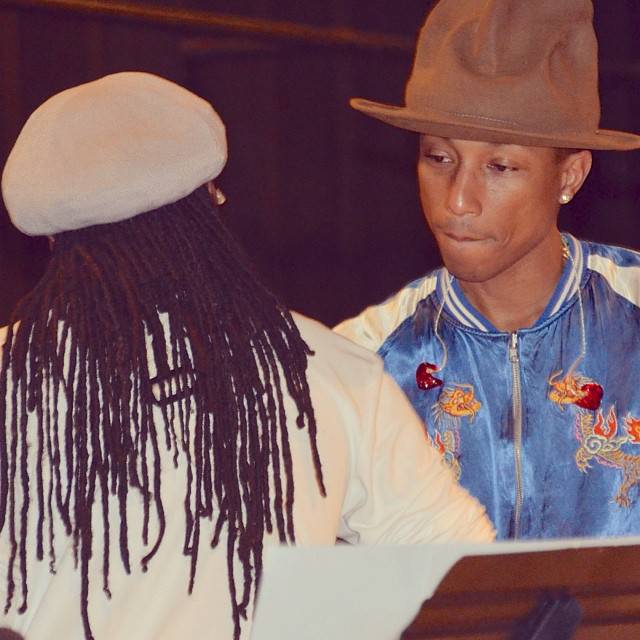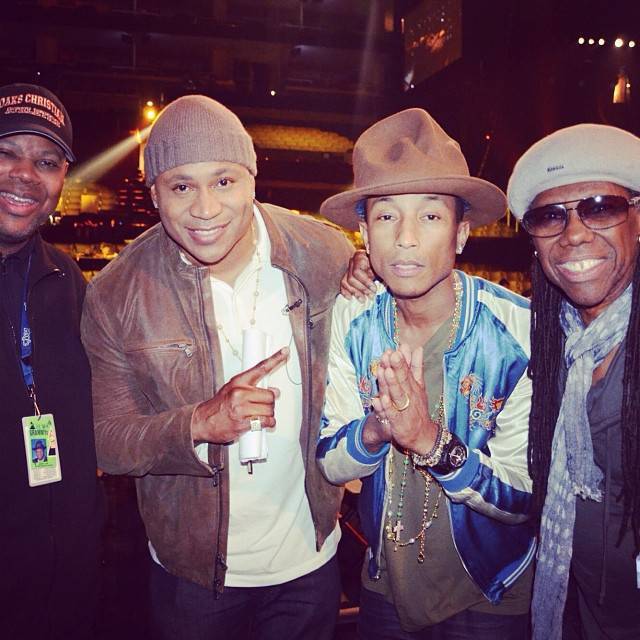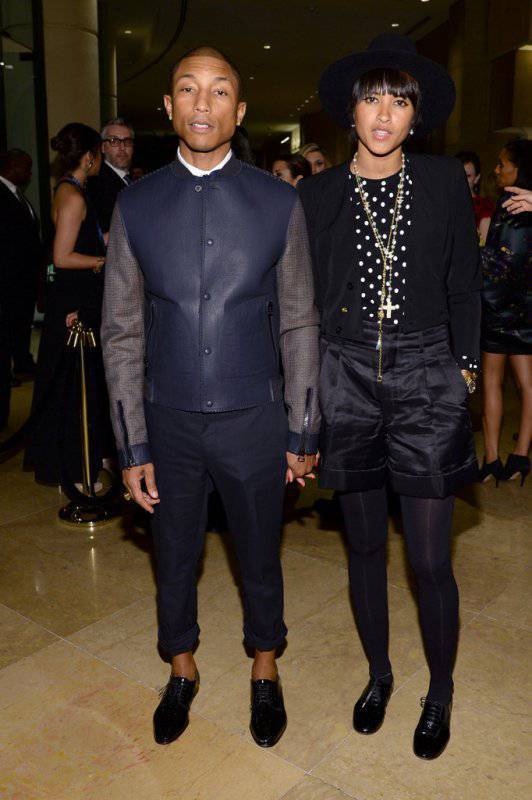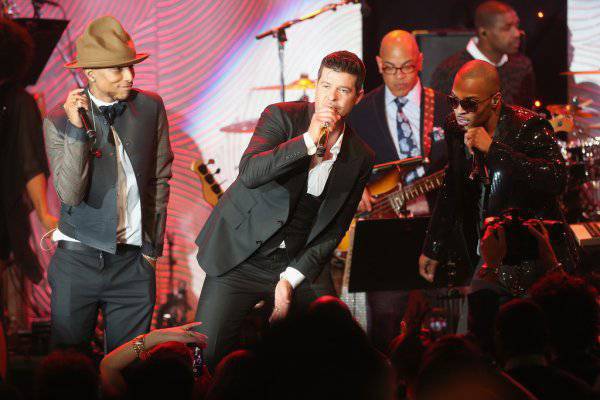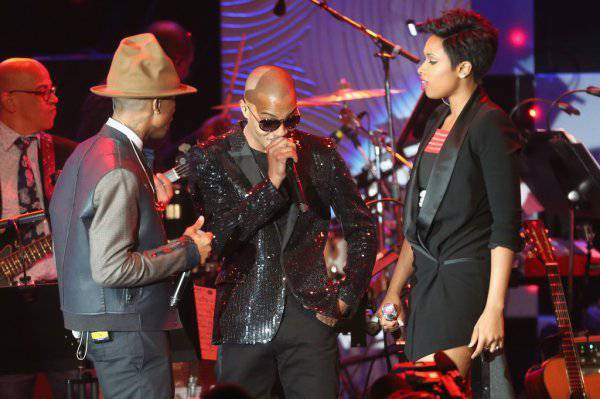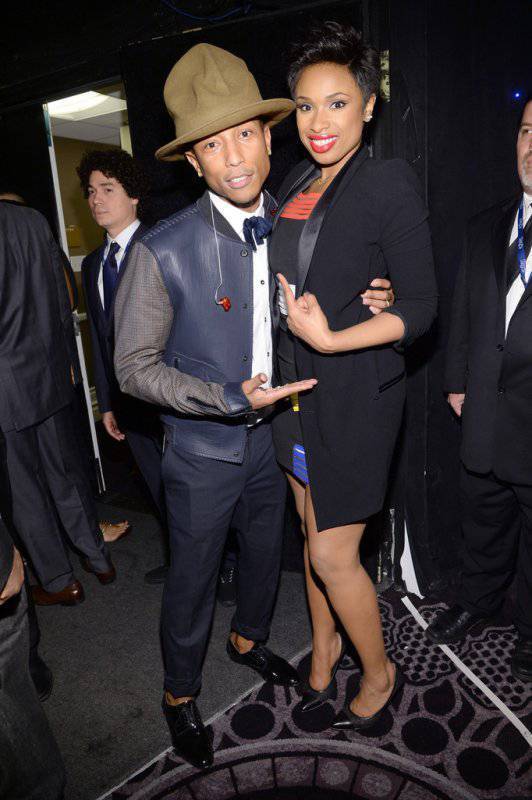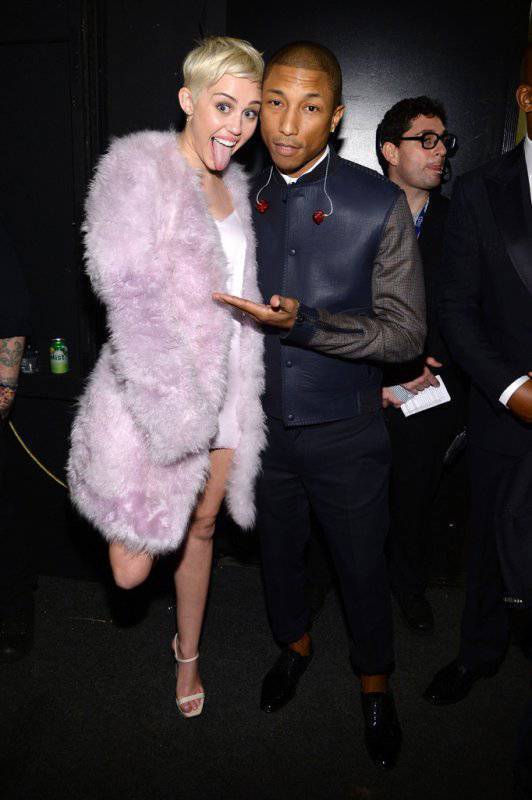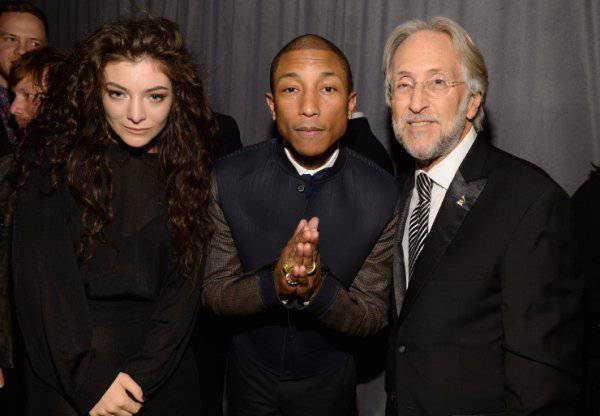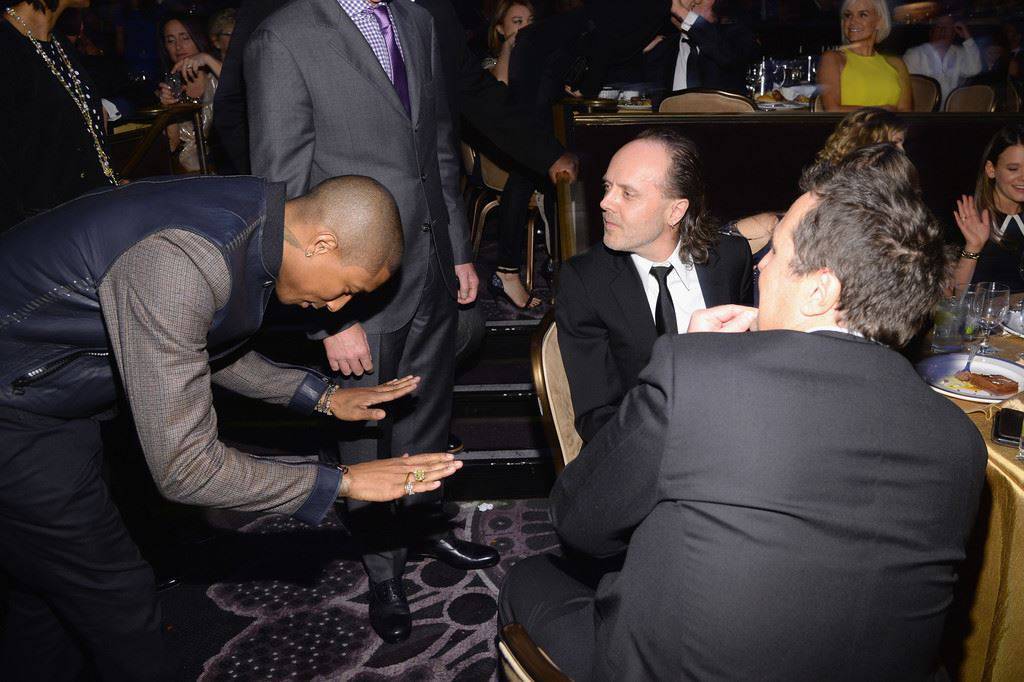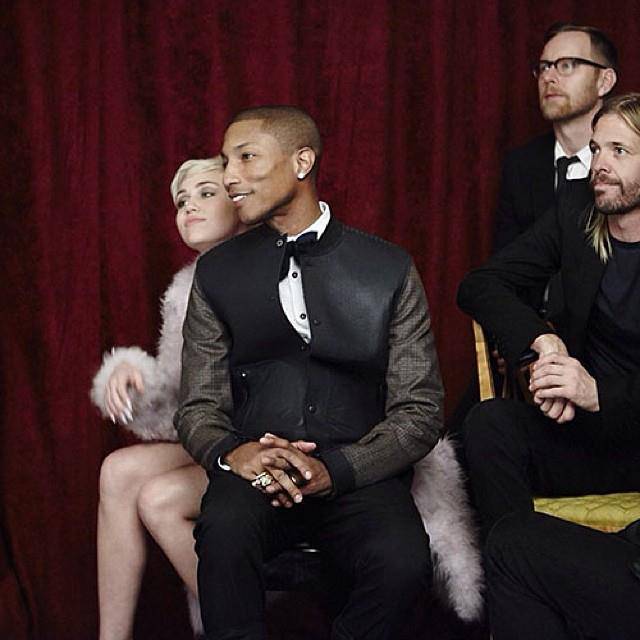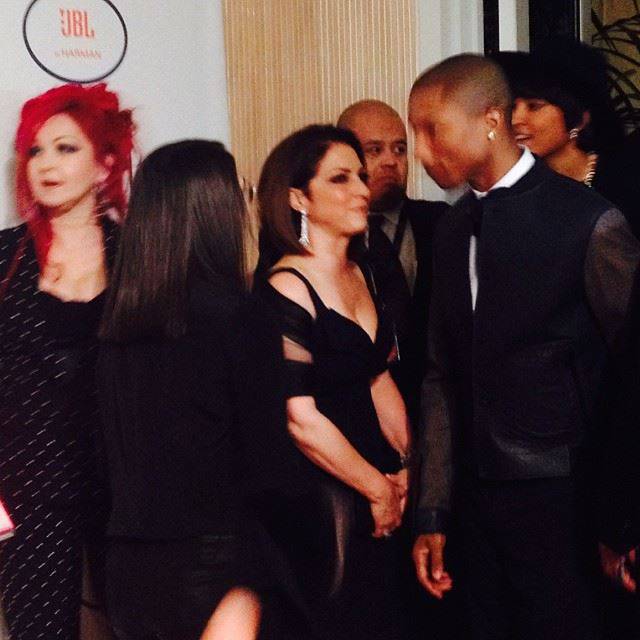 Chicago & Robin Thicke


*n-e-r-d.skyrock.com
*mtv.com
*grammy.com
*twitter.com/pharrellhat
*eonline.com
*gq.com
*billboard.com
*instagram.com/pharrell
*n-e-r-d.skyrock.com
*zimbio.com
*nymag.com
*twitter.com/i_am_other
*fuckyespharrell.tumblr.com
*theneptunes.tumblr.com
*dailypress.com
*sk8brdp.tumblr.com
*twitter.com/leahlabelle