Pharrell Williams – Here (14′), The Amazing Spider-Man 2 OST (Preview)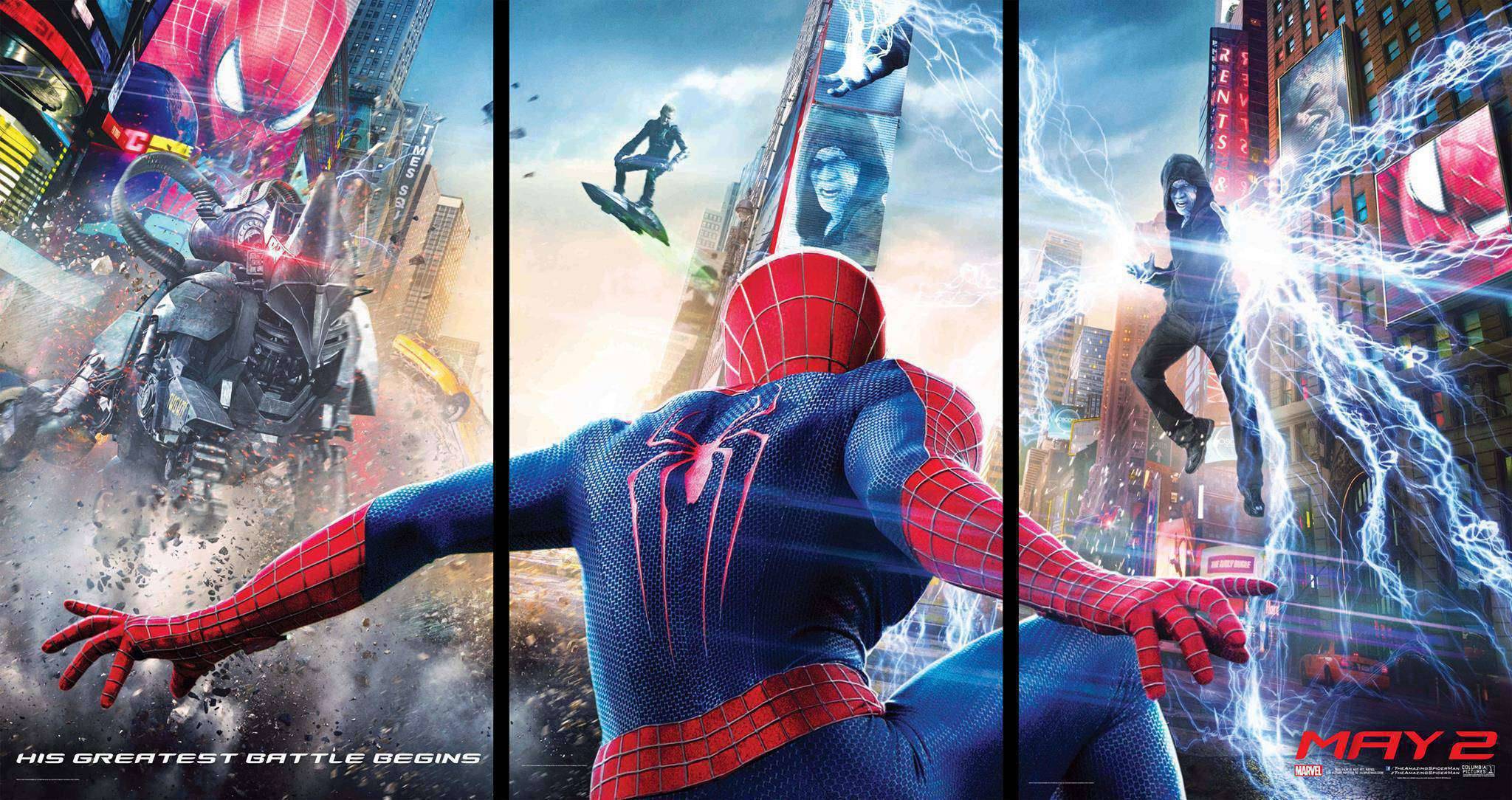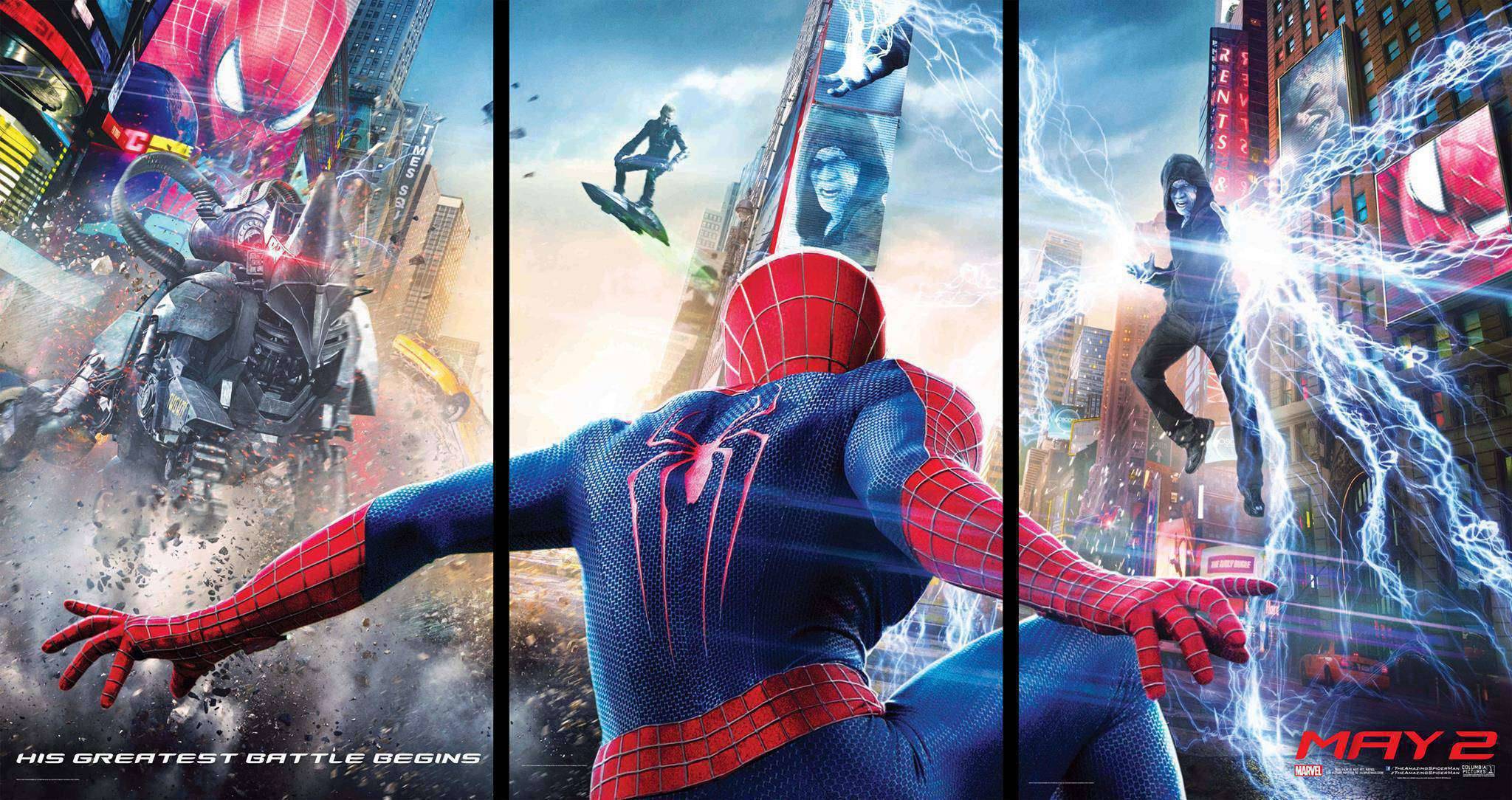 Here is Pharrell Williams Solo track from the OST titled 'Here; check it out below.

Posted: March 24th.
Here is the most anticipated project by Pharrell Williams and Hans Zimmer so far this year, while we're able to preview their work on the The Amazing Spider-Man 2 Project on Amazon.com, Hans Zimmer formed a Supergroup for the Score called The Magnificent Six (The name is inspired by the group of Autobots from the Marvel's Transformers).
Marc Webb announced last year that Hans Zimmer will be composing the music for the film, replacing James Horner, the composer of the first film. The Magnificent Six group consists of Marc Webb, Hans Zimmer, Pharrell Williams, Johnny Marr, Michael Einziger and David A. Steward.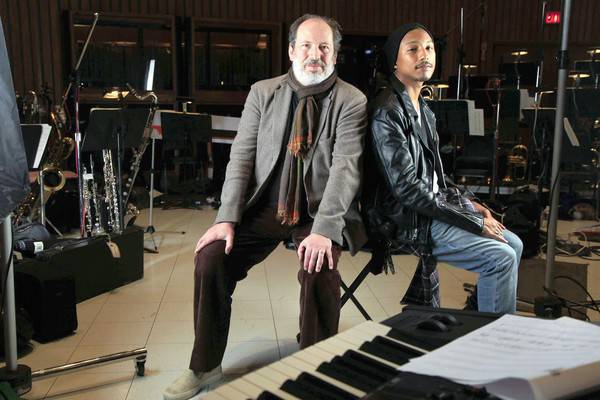 Pharrell not only did the Score for the movie, but also the Original Soundtrack that is due April 22nd that features Hans Zimmer & The Magnificent Six, Alicia Keys, Kendrick Lamar, Phosphorescent, Liz, The Neighbourhood, Czarina Russell, Alvin Risk and Pharrell Williams as a Solo artist on the Ballad tune titled 'Here'.
Judging by the previews, and besides The Magnificent Six, Pharrell also did the Alicia Keys tune, as we already know titled 'It's On Again' featuring Kendrick Lamar and a new track by Mad Decent signee Liz' with 'That's My Man', you can check out the snippets below.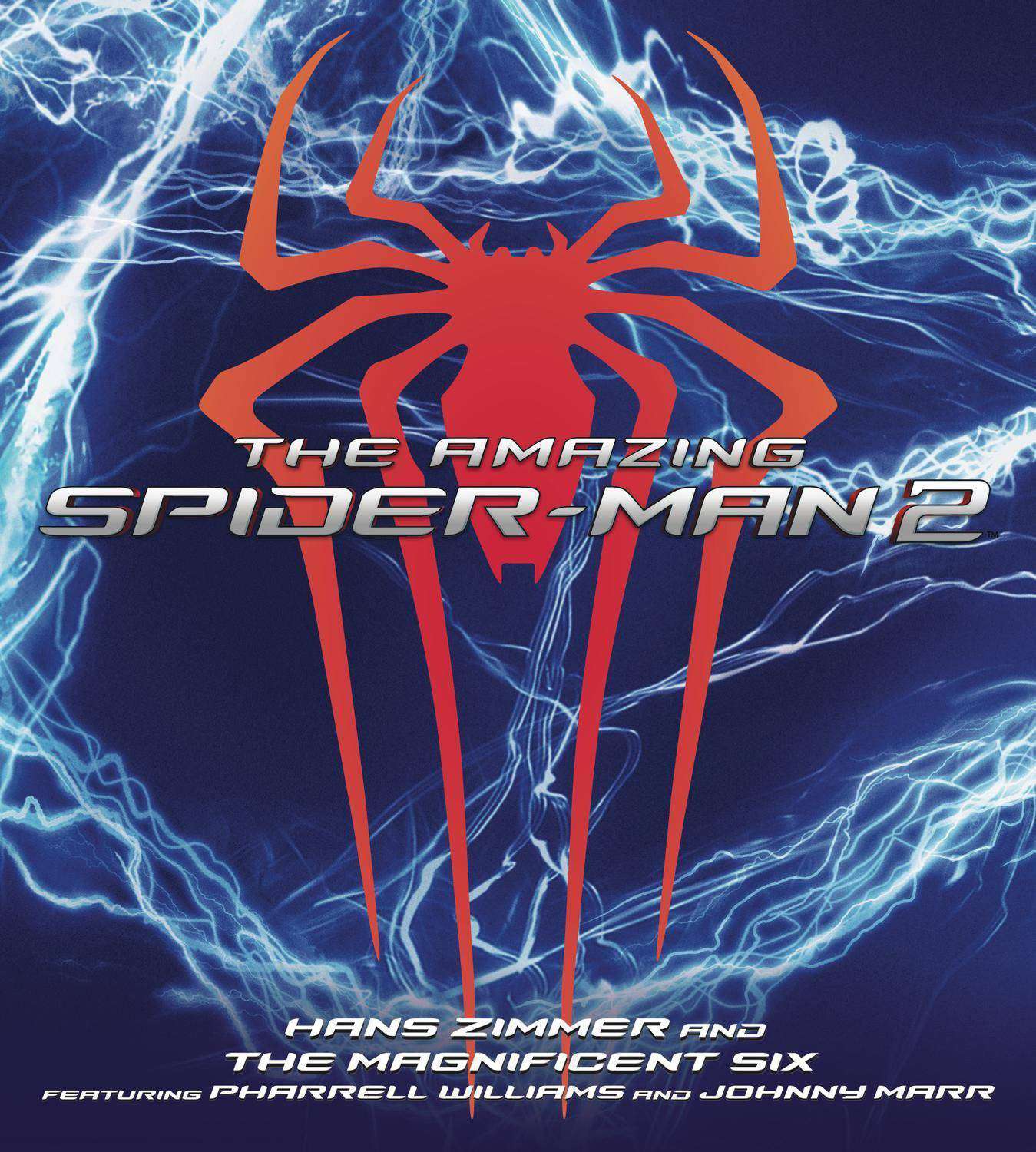 The Amazing Spider-Man 2 Score (2014) (April 22nd)
Hans Zimmer & The Magnificent Six – I'm Electro
Hans Zimmer & The Magnificent Six – There He Is
Hans Zimmer & The Magnificent Six – I'm Spider-Man
Hans Zimmer & The Magnificent Six – My Enemy
Hans Zimmer & The Magnificent Six – Ground Rules
Hans Zimmer & The Magnificent Six – Look At Me
Hans Zimmer & The Magnificent Six – Special Project
Hans Zimmer & The Magnificent Six – You Need Me
Hans Zimmer & The Magnificent Six – So Much Anger
Hans Zimmer & The Magnificent Six – I'm Moving To England
Hans Zimmer & The Magnificent Six – I'm Goblin
Hans Zimmer & The Magnificent Six – Let Her Go
Hans Zimmer & The Magnificent Six – You're My Boy
Hans Zimmer & The Magnificent Six – I Need To Know
Hans Zimmer & The Magnificent Six – Sum Total
Hans Zimmer & The Magnificent Six – I Chose You
Hans Zimmer & The Magnificent Six – We're Best Friends
Hans Zimmer & The Magnificent Six – Still Crazy
Hans Zimmer & The Magnificent Six – The Rest Of My Life
Hans Zimmer & The Magnificent Six – You're That Spider Guy
The Amazing Spider-Man 2 OST (2014) (April 22nd)
Hans Zimmer & The Magnificent Six – The Electro Suite
Hans Zimmer & The Magnificent Six – Harry's Suite
Hans Zimmer & The Magnificent Six – Cold War
Hans Zimmer & The Magnificent Six – No Place Like Home
Alicia Keys – It's On Again feat. Kendrick Lamar
Phosphorescent – Song For Zula
Liz – That's My Man
Pharrell Williams – Here
The Neighbourhood – Honest
Czarina Russell – Within The Web (First Day Jam)
Alvin Risk – (Electro Remix)
The Amazing Spider-Man 2 (Final Trailer) (2014)

Hans Zimmer On How 'The Amazing Spider-Man 2' Score Differs From Batman & Superman

*amazon.com
*spidermannews.com